When Radio Was Colour Blind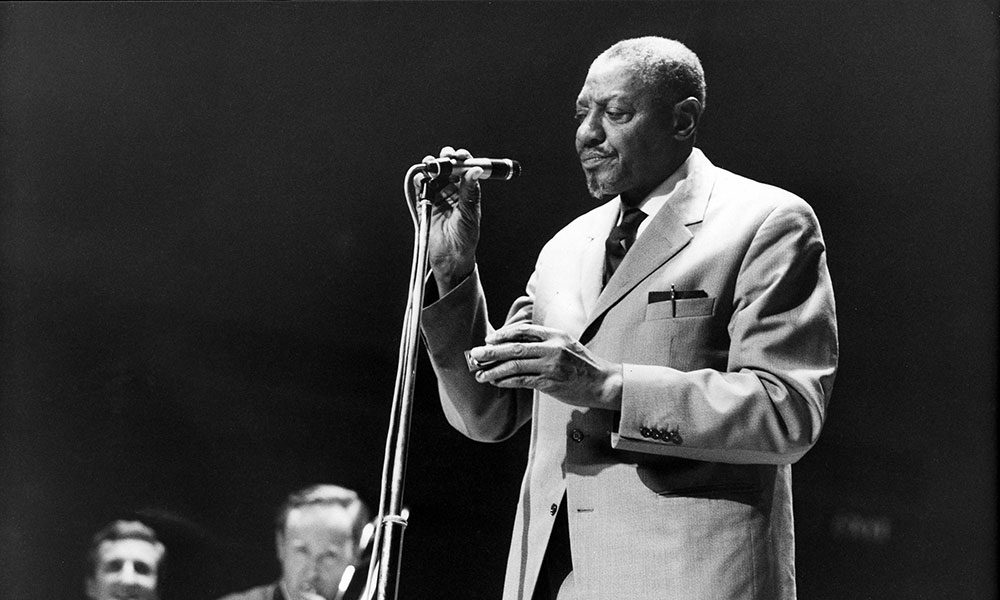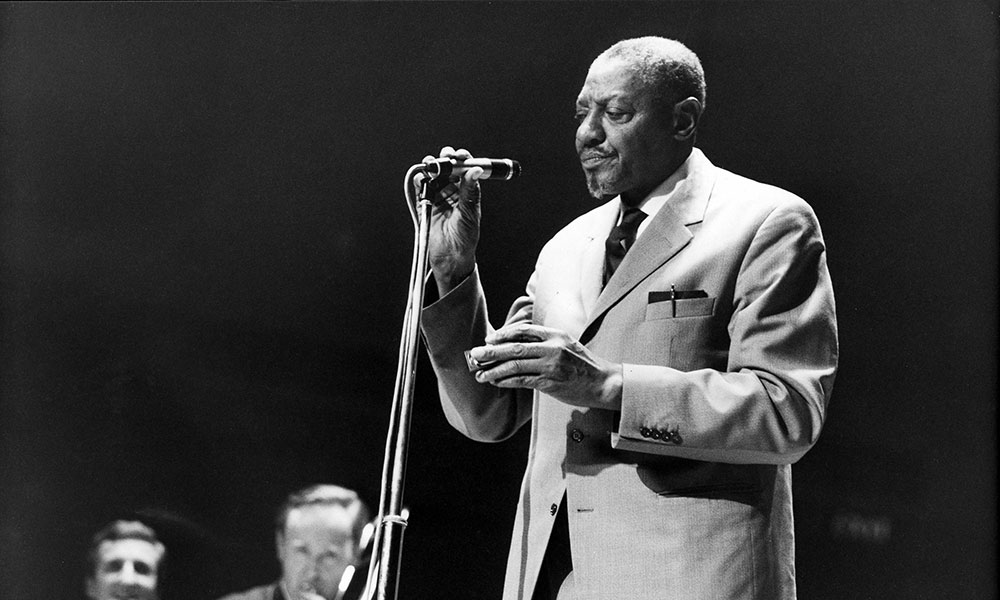 It was during the Great Depression, in the early 1930s that radio became the most popular means of entertainment in America. Its popularity grew through the later 1930s and during World War 2 but it was in the post-war period that radio began to play a pivotal role in eroding the boundaries between Black and White. In the Southern States they enforced physical segregation it was impossible to police what people listened too. Music and radio became a battering ram of change.
According to Jerry Schilling, a teenage friend of Elvis Presley, "Growing up in the early 50s, in the same neighbourhood, Elvis and I listened to WDIA. R&B was becoming popular, quite a contrast to what our parents listened to shows like the Hit Parade, and records like 'How much is that doggie in the window?' At night we'd tune in and catch 'You ain't nothing but a hound dog' by Big Mama Thornton. DJ's like Dewy Phillips on WHBQ helped create this underground music, with its teenage following. In 50s Memphis there was a dichotomy. Very segregated in certain aspects, but then we got this music that we love…It went right over that boundary. It was a really exciting time."
One of the most influential radio stations in the South was KFFA in Helena Arkansas with a powerful transmitter that went on air in November 1941. Almost from the start, Sonny Boy Williamson and Robert Jr. Lockwood broadcast live on the 'King Biscuit Time' show. According to B.B. King, "They called Sonny Boy one of King Biscuit boys. When we came out of the fields to the house for lunch or dinner, as we called it, we'd get a chance to hear Sonny Boy, 15 minutes daily from 12.15 to 12.30." Up until his death in 1965, Sonny Boy was a regular on the show, and other artists continued to play live in the studio up until 1969.
B.B. King recalls the importance of radio in his career, "When I left Indianola I heard that Sonny Boy was now in West Memphis just across the river from Memphis, Tennessee. So I went over there, I felt I knew him because I'd been listening to him all the time. So I begged him to let me sing a song on his show. So he made me audition for him, he liked it and he put me on. Soon after I went to Memphis. Two partners, Mr Ferguson and John Pepper opened a new radio station, the first all-black operated station. They hired me and I went on from 5.30 to 5.40, just me and the guitar. We advertised a new tonic, called Peptikon, which was competitive to Sonny Boys' Hadacol. Peptikon sold more because it was 12% alcohol! One of the disc jockeys left, and they trained me. They never did learn me a proper way to talk though, my diction is still horrible but I got quite popular as a disc jockey."
WDIA, or the 'Goodwill Station' as it became known, started broadcasting in 1948 on 730 A.M. Rufus Thomas also began his career as a WDIA DJ (he was still broadcasting in 2000) and artists that included Bobby Bland, Johnny Ace and Rosco Gordon cut records in the station's studio.
"WDIA was a prominent leader in bringing all people – both Black and White –closer together." – B.B. King
Fifty miles south of Memphis, in Clarksdale Mississippi, Early Wright was one of the first black DJ's in the southern U.S.A. He began working on WROX in 1947 and was still working on the station throughout the 1990s. Others like Shelley "The Playboy" Stewart began broadcasting in summer 1949 on the white-owned WEDR in Birmingham, Alabama. In Nashville WLAC broadcast their 50,000 watt signal across the whole of the East and South of the USA from the late 1940s; the stations DJs were White but sounded Black!
Chicago had two very prominent stations, WOPA and WVON. During the 1950s and 60s crossover hits from R&B to Pop stations helped introduce young Whites to Black music, creating a platform for a whole new generation of Blues influenced artists that appeared around 1964.
In 1942 twenty-one-year-old Alan Freed got a job as a sports presenter on a station in Akron Ohio. Freed was credited by many as 'inventing' the term Rock 'n' Roll, he certainly didn't but he did make it popular and was a champion of Black music on White radio.
By 1949 Freed moved to WXEL-TV in Cleveland. A local record store owner convinced Freed to present an R&B programme on WJW radio. Calling himself "Moondog," Freed went on the air in July 1951. Such was his popularity that at his "Moondog Coronation Ball" at the 10,000-capacity Cleveland Arena in March 1952, up to 20,000 fans, almost all black, showed up, causing the dance to be cancelled.
Meanwhile, Freed was attracting an increasing number of White listeners, and by late 1954 Freed was working on WINS radio in New York. Amongst the artists, the New York Times reported he would play were Muddy Waters, Guitar Slim and Little Walter. Freed presented stage shows at the Brooklyn and New York Paramount Theatres, as well as broadcasting on CBS national radio. In 1957 Freed got his own nationally-televised rock & roll show. Frankie Lymon, the first black teenage idol, danced with a white girl, so enraging ABC's Southern affiliates that the series was cancelled.
In the late 40s to the early 60s radio was to change the musical taste of the nation. At first, radio brought about cohesion in teenage taste, later radio would fragment it forever………Radio Ga Ga?
Read our article, No Static At All, about how FM Radio helped create Rock Music and changed our listening habits
Format:
UK English