When Nirvana Hit New Heights At Reading 1992
Laying down the gauntlet for all festival headliners that followed, Nirvana's performance at Reading 1992 remains one of the greatest in history.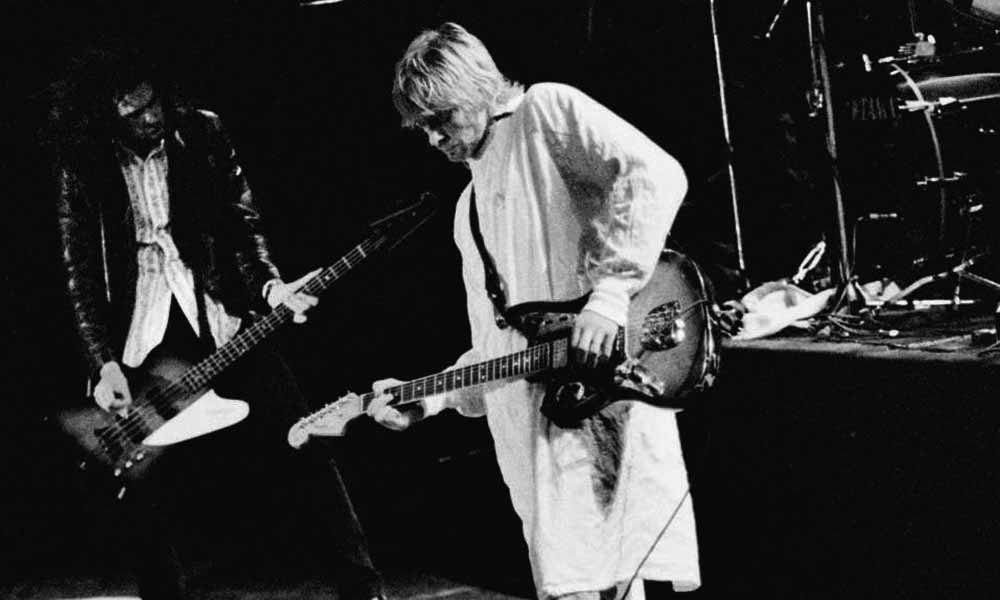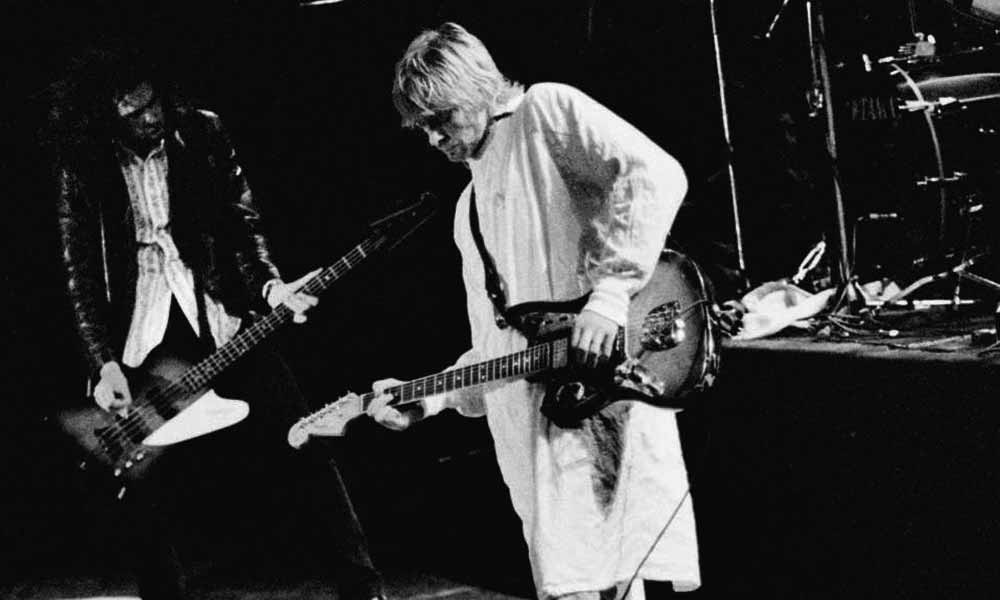 England's Reading Festival has long welcomed artists large and small from around the world, and sometimes it welcomes back performers who have become global stars since their previous appearance. So it was at Reading 1992, when the festival hosted Nirvana for the second year running. As we now all know it turned out to be one of the most exhilarating sets ever performed, not just by Nirvana, but by any band, any time, anywhere.
At the point when Nirvana played the famous festival a year earlier, in the summer of 1991, they were halfway down the bill. They'd released their first record, Bleach, on Sub Pop in 1989, but despite critical approval, it hadn't troubled the charts. The Nevermind album and its seminal opening single, 'Smells Like Teen Spirit', were still a couple of months from release at the time of Reading 1991. When they came back, on 30 August 1992, Nirvana were a multi-platinum sensation and the biggest thing in rock music for a generation. Nevermind had started a five-year run on the Billboard 200 that would deliver US sales alone of ten million copies.
By the time the band came on stage at Reading 1992, rumours had circulated that Kurt Cobain had been hospitalised with a drug overdose; the frontman mocked these by coming on stage in a wheelchair, pushed by music journalist Everett True, and faking a collapse.
True later recalled to Clash magazine that the wheelchair stunt "had been planned the previous night as a burn on those who'd been gossiping about Kurt and his wife [Courtney Love], who'd just given birth to Frances Bean: 'Kurt's in hospital, Kurt's been arrested, Kurt's OD'd, Courtney's OD'd, the baby's been born deformed…'"
Nirvana - Smells Like Teen Spirit (Live at Reading 1992)
The Reading 1992 performance was immortalised on the Live At Reading CD and DVD, a film that had been bootlegged by fans for years and was finally officially released in 2009. The film and the set featured Nirvana staples including 'Smells Like Teen Spirit,' 'Come As You Are,' 'All Apologies' and 'Lithium', as well as covers of tracks by bands such as The Wipers and Fang. No one could know that the performance would turn out to be Nirvana's last in Britain, and yet it lives beyond that, remaining one of the greatest live performances in history.
Buy Live at Reading here.
Format:
UK English