reDiscover Tangerine Dream's 'Green Desert'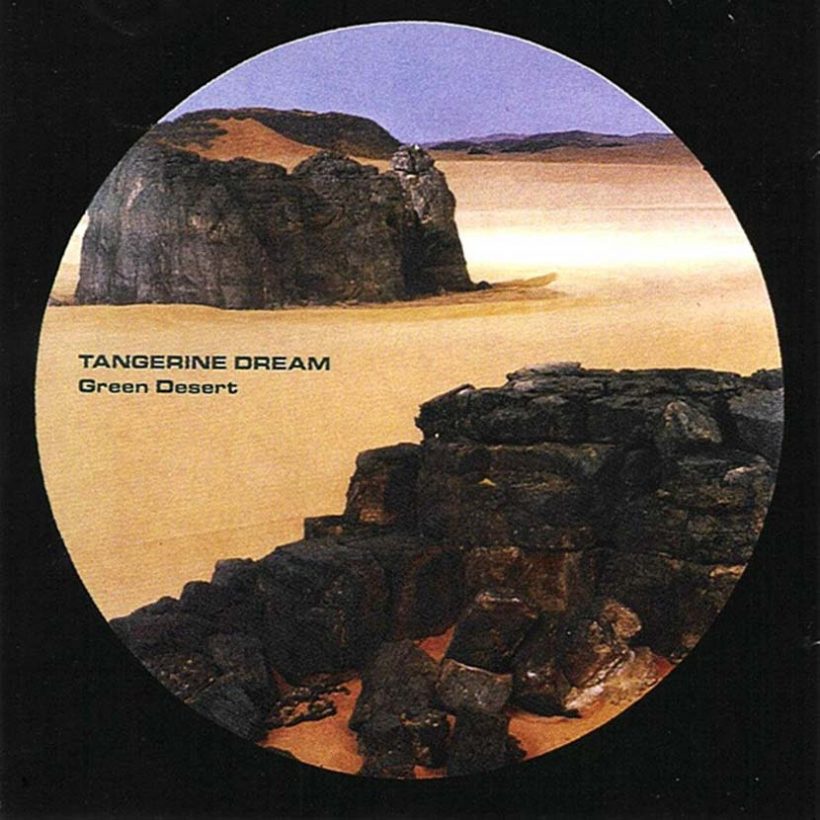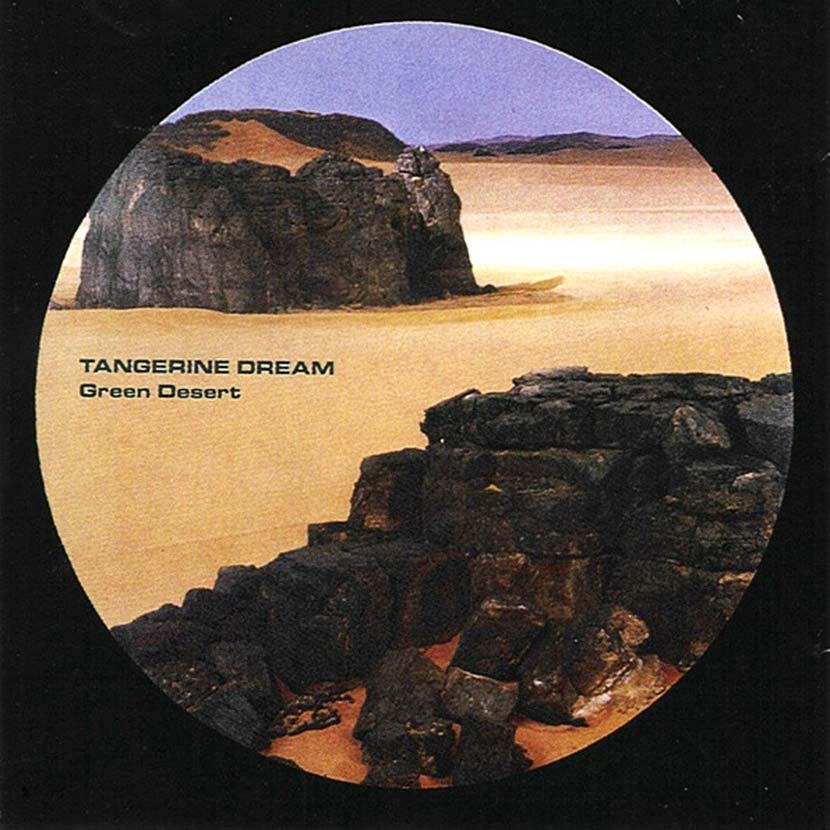 Founded by the inimitable Edgar Froese, pioneering electronic music collective Tangerine Dream released their initial quartet of LPs through Berlin-based music critic Rolf-Ulrich Kaiser's Ohr imprint. Usually referred to as the band's "Pink Years", due to Ohr's pink ear logo, these early, reputation-enhancing records veered wildly from 1970's free-jazz- and art-rock-inclined debut, Electronic Meditation, to the dark, spatial soundscapes of Alpha Centauri and the amorphous, Moog-enhanced proto-ambience of 1972's Zeit. This period marked an initial foray into uncharted terrain, paving the way for further exploratory albums, among them Phaedra, Rubycon and Green Desert, the latter recorded as early as 1973, but not released until over a decade later, in January 1986.
Outside of their native West Germany, however, TD remained an obscure cult concern until influential Radio 1 DJ John Peel enthusiastically championed their fourth LP, 1973's Atem. This attention eventually led to the band signing a lucrative, long-term deal with Richard Branson's Virgin imprint, which was fast becoming a major player in the wake of Mike Oldfield's multi-million-selling Tubular Bells.
Tangerine Dream's major commercial breakthrough came with their Virgin debut, 1974's Phaedra, which climbed to No.15 on the UK charts and earned the band a string of gold discs. Yet between Atem and Phaedra, Froese and drummer/rhythm controller Christopher Frank worked on a project entitled Green Desert, which only officially surfaced 13 years later.
Having acquired their first analogue sequencer in 1973, Froese and Franke recorded Green Desert as a duo in Berlin's Skyline studios during August that same year, while their third member, Peter Baumann, took a sabbatical to travel in Nepal and India. Though the sequencer features on Green Desert, the proposed titular track also featured live drums from Franke and electric guitar from Froese, but, after Baumann's return, the group turned their attention to the freshly conceived, sequencer-dominated Phaedra material, and Green Desert was temporarily abandoned. The tapes remained dormant until Froese subsequently remixed and reworked sections of the songs in 1984 and finally endorsed the album's release – firstly as part the 1986 6LP vinyl set In The Beginning (which also included TD's four official Ohr LPs) and later in January '86 as a standalone release through the Jive imprint.
Its chaotic gestation (and the fact that Froese tinkered with the source material prior to its release) have since conspired against Green Desert's reputation, yet in retrospect, not only does it provide the missing link between the raw, experimental Atem and the focused sheen of Phaedra, but it's rarely south of sublime in its own right. Including the suitably balmy, ambient 'White Clouds' and 'Astral Voyager' (whose thumping sequencers would be more fully explored on Phaedra), the record's three compact electronic pieces are all highly diverting, but Green Desert's tour de force remains its title track. A towering, 20-minute excursion, it flirts with droning ambience, wafting, Obscured By Clouds-esque psychedelia and even symphonic space-rock – as when Franke's frantic percussive assault bullies Froese into some precarious flights of Hendrix-ian fancy during the atypical shape-throwing, rawk-inclined finale.
Follow the Tangerine Dream Best Of playlist, here.
Format:
UK English