reDiscover Merle Haggard's 'Strangers'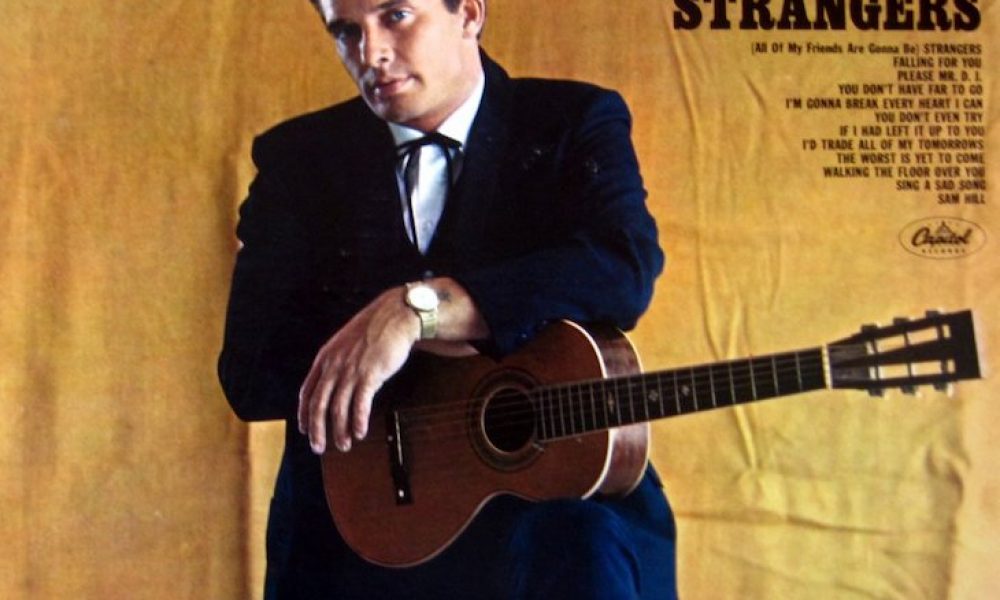 Merle Haggard's name first appeared on a Billboard album chart with his debut LP in 1965, starting a distinguished presence that continued throughout his lifetime. In the wake of the late country pioneer's triumphant collaboration with Willie Nelson, Django & Jimmie, which topped the country bestsellers, let's reDiscover Merle's 1965 release Strangers.
The unique singer and writer born in Bakersfield, California had opened his singles chart account two years earlier, when 'Sing A Sad Song' reached No. 19 on the country countdown in 1963. After a less successful follow-up with 'Sam Hill,' Haggard had his first top ten single with '(My Friends Are Going To Be) Strangers.'
Fans of Merle's authentic sound had to wait a little longer for the debut album by a man who had, by then, already spent three years in San Quentin for burglary. But in the autumn of 1965, Haggard, now 28 years old, had the Strangers LP released by Capitol. Co-produced by the vastly experienced Ken Nelson with Fuzzy Owen, it included those three singles, and a fourth in 'I'm Gonna Break Every Heart I Can' ("or my name ain't Merle," as he added with typical bravura).
Merle wrote or co-wrote half of the album's dozen tracks, while Liz Anderson contributed two, including an early example of what became the artist's trademark gritty, plain-speaking style on 'The Worst Is Yet To Come.' Anderson's other copyright was that first big hit and near title track, '(My Friends Are Going To Be) Strangers,' which included the classic country lyric "The only thing I can count on is my fingers." The album concluded with a version of country forefather Ernest Tubb's 'Walking The Floor Over You.'
Strangers entered the country album chart on 30 October 1965 at No. 19, and reached No. 9 in a six-week run. It would be another two years before a Haggard LP made the pop listings, but the legend of the lonesome fugitive was already being written.
Purchase Strangers here.
Follow the official Merle Haggard Best Of playlist.
Format:
UK English