reDiscover Frank Sinatra's 'Moonlight Sinatra'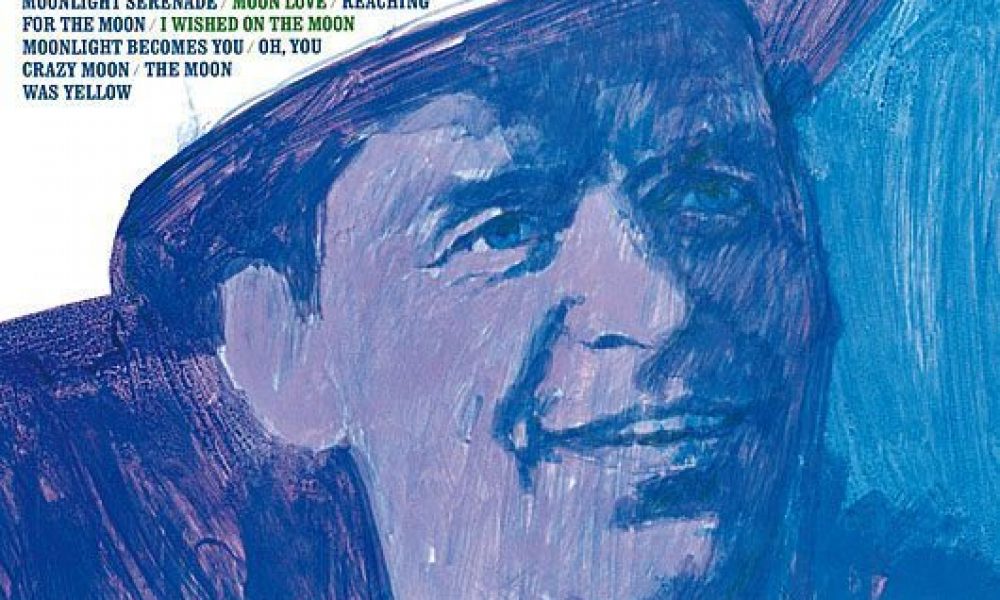 In late November 1965, just five days after A Man and His Music aired on NBC TV in America, Frank Sinatra began work on his new album. It was an album with a more clearly defined theme than anything he had recorded since Come Fly With Me. The first song he cut was 'Moon Song', then 'Moon Love'…and the album was to be called Moonlight Sinatra.
Two weeks after the second session for this album, Frank turned fifty and released a new single, the appropriately titled 'It Was A Very Good Year,' that eventually made No. 28 on the U.S. Hot 100.
Released in April 1966, Moonlight Sinatra is a lovely album, but not one of Sinatra's best known – although it should be! Nelson Riddle provides excellent arrangements that create the feeling of a warm summer's evening, making this an album in which to luxuriate. Interestingly, Bing Crosby recorded many of the songs featured in this collection, including 'Moonlight Becomes You' (No.1 in 1942) and 'I Wished on The Moon (No.2 in 1935).
Moonlight Sinatra only made No. 34 on the American album charts, but did manage No. 18 in the U.K.. Its lack of commercial success belies its content – it's really a little gem of an album – but unlike many of Frank's LPs from this period it had no hit single to give it that extra sales boost. Down Beat magazine reviewed it upon its release and noted: "Moonlight Sinatra, however, is all sensitivity and restrained passion and, despite the preponderance of lunar lyrics, never gets sticky or mushy."
Among the very best tracks is Glenn Miller's 'Moonlight Serenade' – arguably one of Sinatra's best ballad recordings from the Reprise years – with a lush and evocative Nelson arrangement that's as good as anything he ever did.
Side 1
1. Moonlight Becomes You
2. Moon Song
3. Moonlight Serenade
4. Reaching For The Moon
5. I Wished On The Moon
Side 2
1. Oh, You Crazy Moon
2. The Moon Got In My Eyes
3. Moonlight Mood
4. Moon Love
5. The Moon Was Yellow
All of the following albums have been remastered for 2014 and are now available on 180-gram heavyweight vinyl, click below to get your copy:
Come Fly With Me is available now by clicking here
Format:
UK English