reDiscover Frank Sinatra's 'Songs For Young Lovers'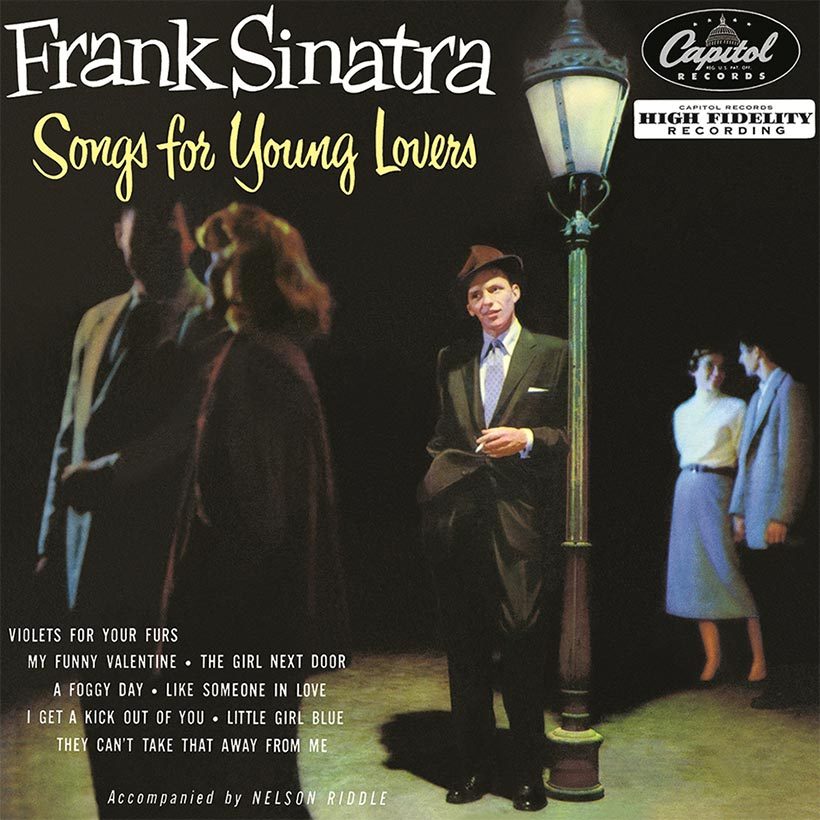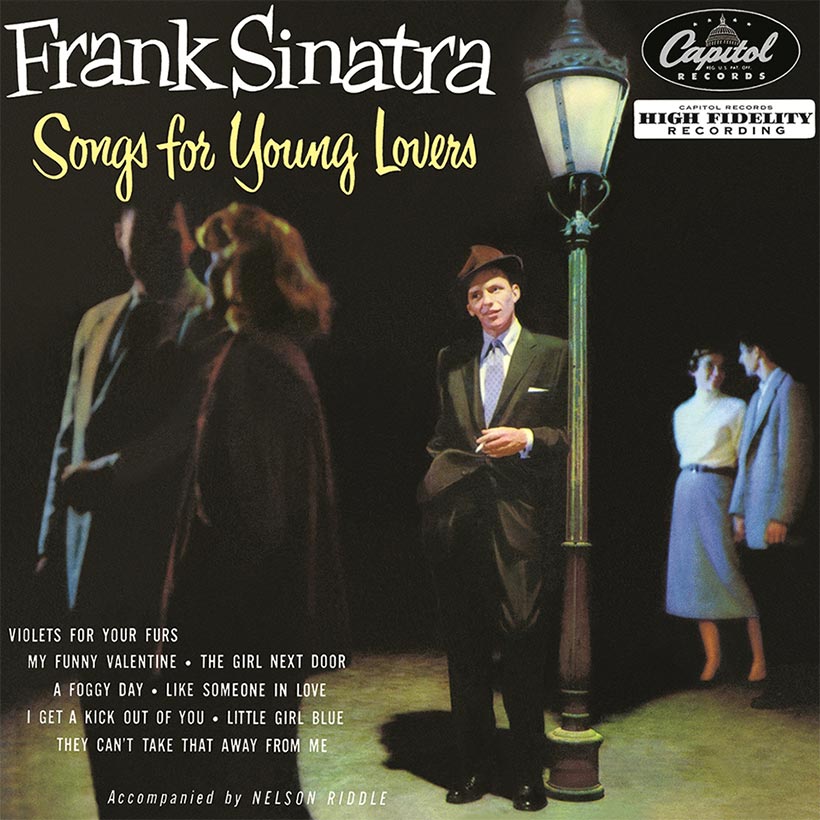 This is Frank Sinatra's first long playing record to be recorded after he signed for Capitol Records in March 1953. In the opening years of the decade Sinatra had an unhappy time at Columbia Records, having to record records aimed at the pop charts that were not the kind of thing that he thought he should be recording; as was clear over the coming years the public agreed with him.
Sinatra made his feelings clear to DownBeat in a 1953 interview, "At least I'm not using any gimmicks and they seem to be buying my records. This could be a transition – you know – from gimmicks to rhythm tunes and then on to real pretty ballads again, just the way it was when I was back with Tommy and when I was starting out on my own."
The eight songs for Songs For Young Lovers were recorded over Thursday and Friday evenings on the 5th and 6th of November at Capitol's Melrose Avenue studios in Los Angeles. Conducting the orchestra was Nelson Riddle on what were his third and fourth sessions with Frank.
It took Frank just 19 minutes and 47 seconds to prove that he was back at the top of his game. It's as if the singles that he had recorded earlier in the year were like canapés, and this was the hors-d'oeuvre for a working relationship that would have Sinatra and Riddle create some of the greatest recordings of the 20th century.
Apart from 'Like Someone in Love', for which Riddle did the arrangement, all the others were done by George Siravo who Sinatra had worked with on Columbia sessions and for his live shows. At the time Siravo did not get full credit for his work, something that Riddle was against, but Capitol wanted to portray the Sinatra/Riddle relationship as central to the music.
The album's theme was carefully crafted to appeal to Frank's fans at the time, most of whom by 1953 were experiencing young married life. As the boss of Capitol Records at the time, Alan Livingston explained. "I was directing him toward an audience I thought would appreciate him. But the younger kids caught on, and he had a wide range of followers. He pretty much picked the songs he wanted to do, although I directed him to major composers to do albums of standards. He went along with it, and from then on I had very little to do with the choice of songs."
Producer Voyle Gilmore did a great job in putting the whole thing together and the American public agreed when it made No.3 on the charts after it's release in early 1954. The release of this first Capitol album in January was perfect timing given the pre-Oscar publicity that Frank was receiving for his starring role in From Here To Eternity.
Side 1
1. My Funny Valentine (Richard Rodgers & Lorenz Hart) From the 1937 Broadway show, Babes In Arms. It was a minor hit in 1945 for bandleader Hal McIntyre who had played saxophone for Glenn Miller.
2. The Girl Next Door (Hugh Martin & Ralph Blane) From Judy Garland's 1944 film, Meet Me In St Louis. Frank revisited this song with Gordon Jenkins in 1962
3. A Foggy Day (George & Ira Gershwin) This song won an Oscar in 1937 when it was featured in Fred Astaire's film, A Damsel In Distress. Fred's version was a hit that same year and another version by Bing Crosby also did well on the fledgling Billboard chart.
4. Like Someone in Love (Jimmy Van Heusen & Johnny Burke) Dinah Shore originally performed this song in the 1944 movie, Belle of the Yukon. It was another song that Bing had a hit with, a year after the film came out.
Side 2
1. I Get A Kick Out of You (Cole Porter) Ethel Merman first performed this Cole Porter's classic in the 1934 musical, Anything Goes; although Paul Whiteman and his orchestra had the bigger hit recording.
2. Little Girl Blue (Richard Rodgers & Lorenz Hart) Margaret Whiting had a very small hit in the early years of Capitol Records with this song from the 1935 musical Jumbo
3. They Can't Take That Away from Me (George & Ira Gershwin) Another song from an Astaire movie, in fact it appeared in two, 1937's Shall We Dance and The Barkleys of Broadway from 1949, both co-starring Ginger Rogers. It was one of Astaire's biggest records topping the chart in 1937.
4. Violets For Your Furs (Matt Dennis & Tom Adair) But for the album's closing song this could have been called, 'Songs from the Films and the Shows'. It was also the only song that Frank had recorded before. He cut it twice during his tenure with Tommy Dorsey. Frank would go on to remake six of these songs later in his career ('Little Girl Blue' and 'Like Someone I Love' were the exceptions).
Explore our dedicated Frank Sinatra Artist Page here.
Format:
UK English