'Just Once In My Life': The Righteous Brothers Keep That Lovin' Feelin'
After their immense success with 'You've Lost That Lovin' Feelin'', the pressure was on Bill Medley and Bobby Hatfield to repeat the feat, and they did with 'Just Once In My Life.'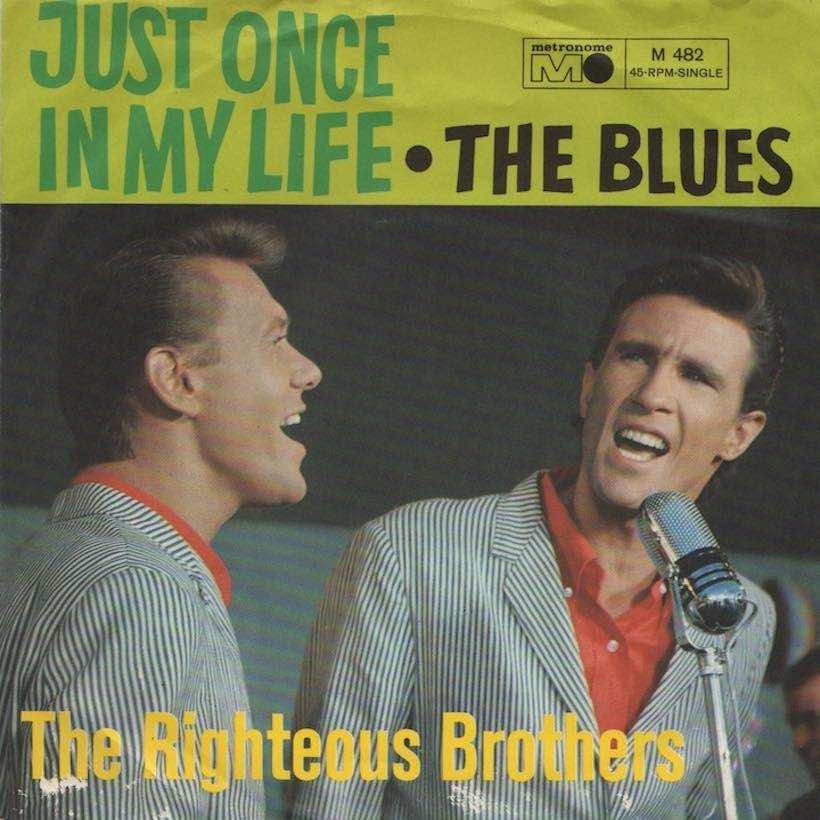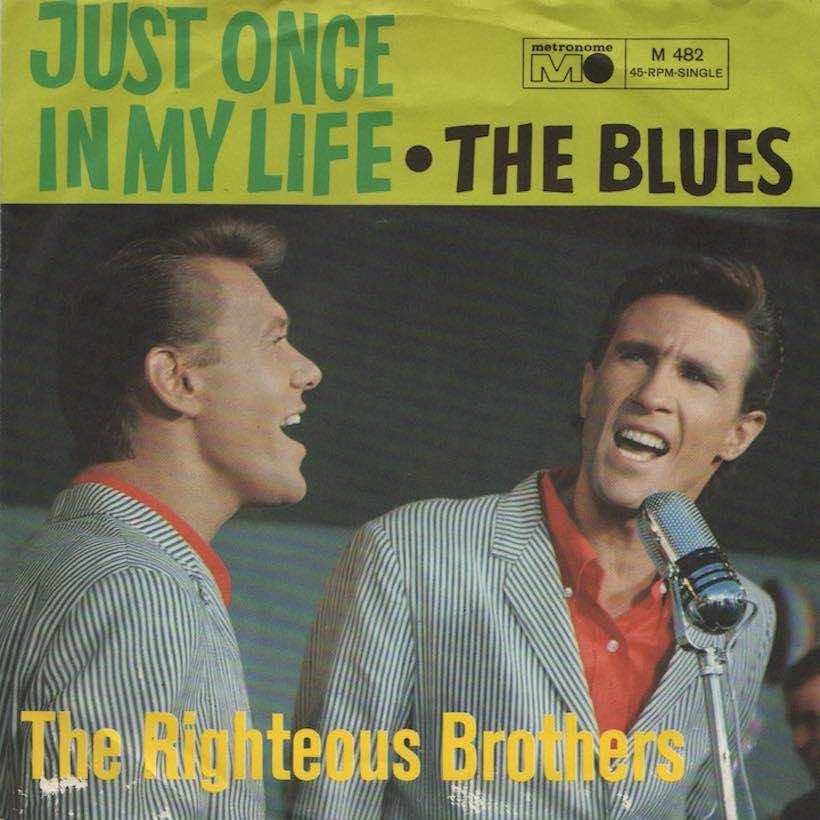 It could have been a daunting and impossible task, to follow a 1960s classic that topped charts worldwide and ended up in the Grammy and Rock and Roll Halls of Fame. But back in 1965, the Righteous Brothers were up to the task. "Just Once In My Life" became a smash in its own right and had a later connection with the Beach Boys.
After their immense success with Phil Spector, Barry Mann and Cynthia Weil's "You've Lost That Lovin' Feelin'," the pressure was on Bill Medley and Bobby Hatfield to repeat the feat. Signed (as it turned out, fleetingly) to Spector and Lester Sill's Phillies label, the duo were suddenly seen as a potential cash cow by their former paymasters at Moonglow.
The latter independent label attempted to cash in with some hastily-convened single and album reissues, putting "Bring Your Love To Me" out as a 45 early in 1965, even as "Lovin' Feelin'" was still climbing to No.1 on the Billboard Hot 100. But the move could hardly be described as a success, the Moonglow release peaking at No.83. Now it was time for the Righteous Brothers' official follow-up to the breakthrough hit.
This time, Spector turned to the hit husband-and-wife songwriting team of Gerry Goffin and Carole King, who came up with the suitably tearjerking "Just Once In My Life." Spector himself took a co-write and, of course, produced the track, giving it a similar melodramatic sheen to "Lovin" Feelin'." Soon, the American public was showing its approval.
The single entered the US chart on April 10, 1965, at a confident No.56. Just two weeks later, it was in the Top 20 and spent two weeks at its No.9 peak in May. Eleven years on, the Beach Boys took "Just Once In My Life" and made it a closing highlight of the 1976 album 15 Big Ones, in a version with memorable shared lead vocals by Carl and Brian Wilson.
Just Once In My Life (Remastered 2000)
Listen to the best Righteous Brothers songs on Apple Music and Spotify.
That was one of several influences on the 15 Big Ones album by Spector, always one of the biggest musical mentors for the Beach Boys and for Brian in particular. The album also included a version of "Chapel Of Love," the song he co-wrote for the Dixie Cups. and another of "Talk To Me," which Spector had produced in earlier years for Jean DuShon.
Buy or stream "Just Once In My Life" on the Righteous Brothers' Gold compilation.