The Roots of The Blues – Let The Good Times Roll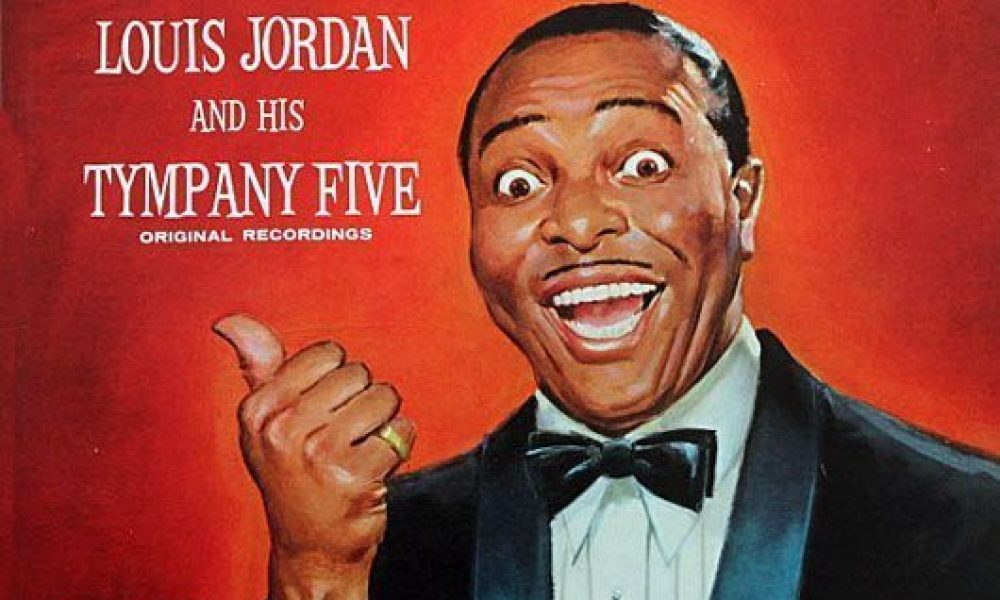 If there was a poll for the greatest intros of all time then surely 'Let the Good Times Roll' would be right up there with the best of them. It was originally recorded by Louis Jordan in June 1946 and Decca released it later that year as one side of a double-sided hit with the brilliant, 'Ain't Nobody Here But Us Chickens'; both sides were a huge hit on the Juke Box Race Records chart.
B.B. King was a huge fan of Louis Jordan, citing him as one of his inspirations and he saw Jordan and his Tympany Five for the first time when they were playing the Chitlin' Circuit and came to Jones' Night Spot in Indianola, King's hometown, probably in 1943 or 1944. In 1976 the album, Bobby Bland and B. B. King Together Again…Live was recorded at the Coconut Grove in Los Angeles, California and its opening track was 'Let the Good Times Roll.' It was released as a single and reached No.20 in the R&B charts.
Four years later at the conclusion of a biography of B.B. King, by Charles Sawyer, B.B. relates that among his ambitions is to record an album of Louis Jordan songs. Nineteen years later that album was finally released, that acknowledges King's debt to Louis and celebrates the 'King of the Jukeboxes' string of great hit records. The albums are naturally called… Let the Good Times Roll. For many years B.B. King used it to open his live shows and he's far from the only one.
'Let the Good Times Roll' is credited to Fleecie Moore and Sam Theard as the song's writers, In fact, Fleecie was Louis' second wife and it seems likely that it was actually Louis who wrote the song. Thread, from Alabama, had recorded a couple of sides with Cow Cow Davenport back in 1929, as well as composing songs recorded by Louis Armstrong among others.
In 1959 the song appeared on the album, The Genius of Ray Charles and the arrangement of 'Let the Good Times Roll' was by 26-year-old Quincy Jones; it's the arrangement that most people have borrowed over the years. On the album musicians from both the Count Basie and Duke Ellington bands supplement Charles's band; the tenor saxophonists on Charles's version are the great, Zoot Sims and David "Fathead" Newman
In 1995 Quincy Jones made an album called Q's Jook Joint and it includes a reimagining of 'Let The Good Times Roll'. "This is a version based on my 1958 version for which I received my first Grammy," said Quincy. On the updated version Ray Charles again takes the vocal, but this time Stevie Wonder and Bono from U2 join him.
Over the years there have been dozens of versions of the song including one in 1976 on The Muddy Waters Woodstock Album. Alexis Korner did it in 1966 and in 1992 Buckwheat Zydeco and Ils Sont Partis Band did a fabulous Cajun version. More recently in 2010, David Sanborn covered it on his Only Everything album with Joss Stone delivering one of her trademark vocals.
In 2014 the new, and brilliant, 16-year-old Slovakian jazz guitarist Andreas Varady covered it on his self-titled debut with Grammy-winning Gregory Porter on vocals. No matter who does this song they all seem to bring something new to it; in Andreas's case, it is his brilliant guitar playing.
Format:
UK English