Roots of the Blues – How Long, How Long Blues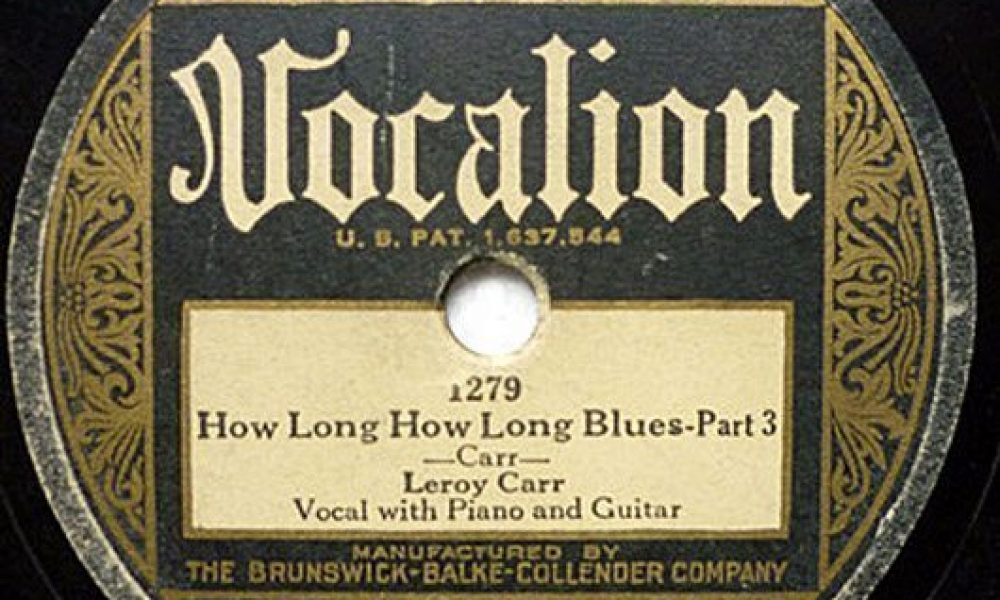 Leroy Carr, along with Tampa Red, dominated the urban blues scene in the 1930s while playing a more sophisticated form of the Blues than those that hailed from the Delta. Born in 1905 in Nashville, Tennessee, Carr was self-taught and worked in a circus, a bootlegger and served in the army before teaming up with guitarist, Francis 'Scrapper' Blackwell.
The duo's debut for Vocalion in 1928, 'How Long, How Long Blues', has become a Blues standard; it also set the pattern for the duo's recording career. Carr's relaxed vocal styling and understated piano is perfectly complemented by Scrapper's single string picking.
The two of them developed a wholly urban sound that would become the model for many Blues performers during the 1930's and early 1940's, a style that was adapted by the early exponents of Chicago Blues into a gutsier electric sound.
In 1994 Eric Clapton featured both 'How Long, How Long Blues', and another of Carr's songs, 'Blues Before Sunrise', on his album From The Cradle. In the sixty something years between his and Carr's recordings, numerous artists have covered 'How Long, How Long Blues' p a song that Carr based on 'How Long Daddy', recorded in 1925 by Ida Cox with Papa Charlie Jackson.
Prior to World War 2 numerous covers of the song were released, including versions by Lead Belly, and Kokomo Arnold, while both Pete Johnson and Jimmy Yancey did instrumental piano versions and in 1938 Count Basie and his Orchestra covered it too.
Muddy Waters recalled that it was the first song he learned to play, "off the Leroy Carr record," and during the post war years numerous artists added it to their repertoire including, T-Bone Walker and John Lee Hooker; Ray Charles cut a version in 1950 and revisited it again in 1958 with Milt Jackson. Across the Atlantic, Lonnie Donegan recorded a version on his 1956 album, Showcase and in the 1960s Alexis Korner's Blues Incorporated did a version on the R&B From The Marquee album.
As the 60s moved on Hot Tuna, the Jefferson Airplane off shoot covered it, which given their love of the blues is none too surprising. More surprising, perhaps, is Ella Fitzgerald doing a version on her album, These are the Blues– anyone who doubts the Voice of Jazz's ability to sing the blues should listen up. It features Ray Brown on bass and the brilliant Herb Ellis on guitar, Roy Eldridge on trumpet and prominently Wild Bill Davis on organ. By way of contrast, Dinah Washington also did her version in 1963, a nice juxtaposition on how two of the greatest women jazz singers tackle the blues. B.B. King paid his respects in 1965 to the song on his ABC album, Confessin The Blues.
As a footnote, on 29 April 1935, two months after Leroy Carr had recorded 8 sides for Bluebird; he died in Indianapolis of acute alcoholism. Thousands of mourners visited the funeral home to pay their respects to the 30-year-old singer. Ironically the last side that he recorded was, 'Six Cold feet In The Ground'.
Format:
UK English