'Power Windows': Rush Expand Their Sound
One of Rush's richest and deepest albums, it's full of details that reward multiple listens.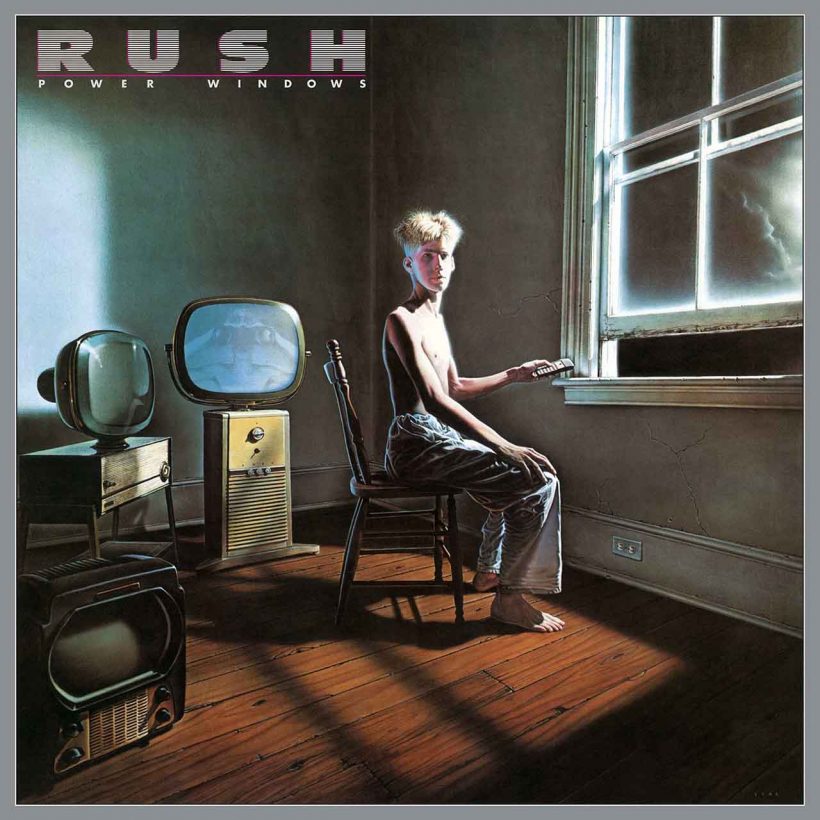 The first part of the 80s was a wildly adventurous time for Rush, in which they mastered keyboards, seamlessly integrated New Wave influences, and wrote shorter radio-friendly songs. With 1985's Power Windows, it was again time to get epic. One of Rush's richest and deepest albums, it's full of details that reward multiple listens.
Power Windows expanded Rush's soundscape in a big way: Alex Lifeson's aggressive lead guitar was back on the arena-shaking opener "The Big Money," but now it was fully integrated with the keys and effects. Neil Peart had discovered electronic drums, and tracks like the African-influenced "Territories" feature lively interplay between synth drums and the acoustic kit. Geddy Lee began to layer and harmonize his vocals, leading to dramatic moments like the multitracked choral finale of "Grand Designs." For the first time, additional musicians were featured on a Rush album, including strings arranged by the Art of Noise's Anne Dudley.
Listen to Rush's Power Windows now.
Power Windows is a concept album, and Peart's lyrics play with the title by making each song a "window" into a different type of power: Political, social, nuclear, and in a couple of songs, the power of dreams and the unconscious. "Emotion Detector" is as close as Rush gets to a love song – or at least, a song about love and its power over individuals. "Middletown Dreams" is a more optimistic sequel to the earlier hit "Subdivisions," and proposes an escape route: If the suburbs are too stifling, you can always dream your way out.
Power Windows is also where Rush mastered what you might call the short-form epic. Luckily, these tracks have all the musical information that might have covered a full side in the past. "Manhattan Project" goes through multiple sections in its tale of the development of the first nuclear weapon, the orchestration enhancing the ominous nature of the story. In contrast, "Marathon" celebrates one of Peart's favorite lyrical themes, the power of human accomplishment. It gathers momentum as it goes along, breaking into a power-trio instrumental during the midsection. The finale pulls out all the stops, with the strings and choir kicking in as our hero crosses the finish line.
As Geddy Lee sometimes pointed out in interviews, the final track on each Rush album tended to point toward the next album. In this case, "Mystic Rhythms" definitely stood out: It borrows African rhythms once again, but this time the music is slow and mysterious, as fits a song about unconscious power. It was also one of the most richly melodic things Rush had done yet, with Lee's vocal evincing strength and subtlety. They'd continue exploring melody on the next album, Hold Your Fire. This being Rush, there were always more adventures ahead.