'Ballad Of The Streets': Simple Minds' Ten-Year Trip To No.1
The 'Ballad of the Streets' EP became the Scottish band's only British chart-topper in February 1989.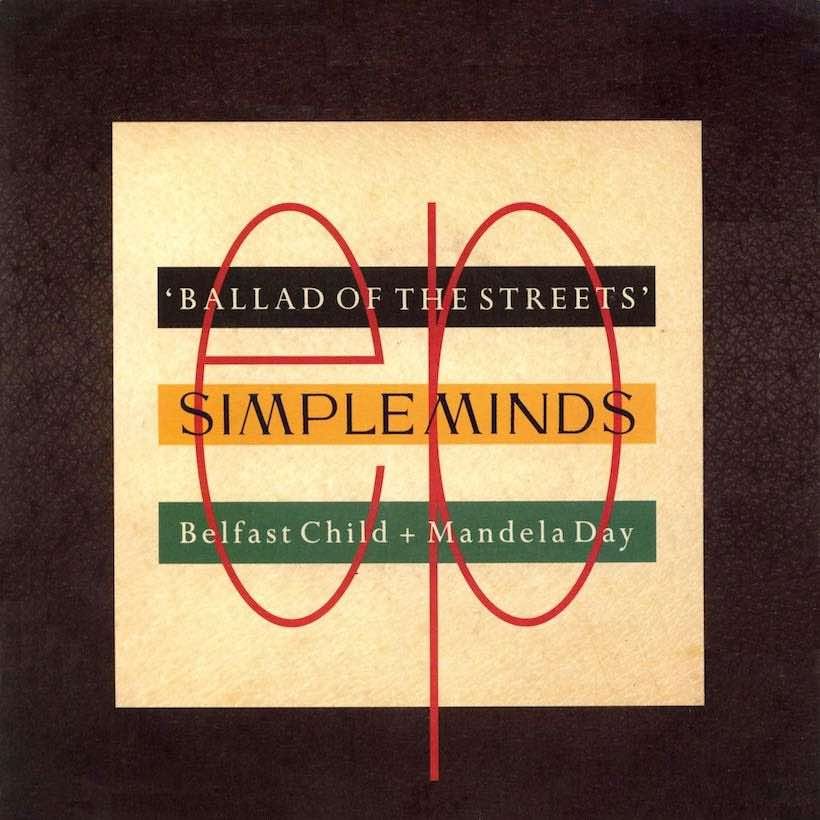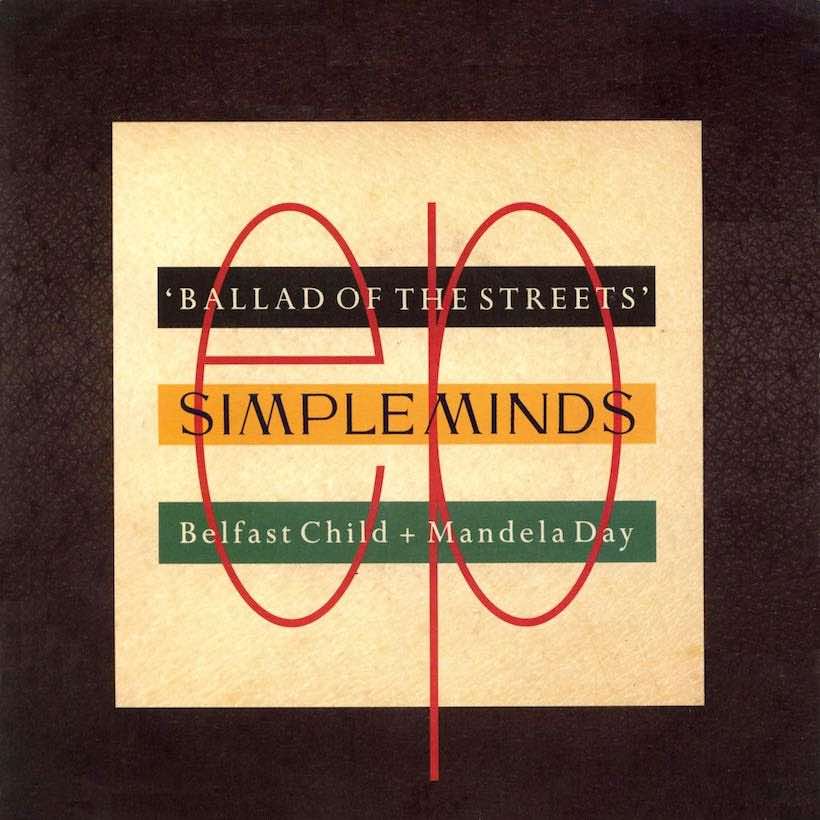 A chart journey of just three months short of ten years ended at No. 1 on February 25, 1989 for Simple Minds. Their Ballad of the Streets EP, led by the softly powerful signature track "Belfast Child," became the Scottish band's only British chart-topper on the singles countdown.
That journey had begun in May 1979 when the band first appeared on the UK sales index with "Life In A Day." In these days when bands could build their followings slowly and surely over a period of years, that was the first of four singles over a two and a half year period that all peaked outside the Top 40.
They didn't break that threshold until May 1982, when "Promised You A Miracle" raised their game considerably with a No.13 peak. By early October that year, its success had helped fuel a No.3 album in New Gold Dream (81,82,83,84). But singles-wise, Simple Minds continued to do things the slow way.
They had to wait another three years for their first Top 10 single, when "Don't You (Forget About Me)" reached No.7, as did its follow-up "Alive and Kicking" a few months later. Then, after the No.9 hit "All The Things She Said" in 1986, the last year of the decade finally gave the already long-running band their first No.1.
Simple Minds - Belfast Child
"Belfast Child" was based on the melody of the traditional "She Moved Through The Fair," displaying a more folk-based style than Simple Minds' followers were used to hearing. Jim Kerr was moved to write the song's new lyrics by an all-too-real modern-day political tragedy, hearing the melody for the first time just after the Enniskillen bombing in the Northern Ireland troubles in 1987.
"Like everybody when you see the images I was just sick," Kerr told Q magazine. "What else can you say? In the second part of 'Belfast Child' I'm trying to relate to people in Northern Ireland who've also lost. I'm trying to talk about the madness and sadness and emptiness. I'm not saying I have any pearls of wisdom, but I have a few questions to ask.
"When I'm asked on American TV who my heroes are, rather than saying Lou Reed or Bob Dylan or someone who goes without saying, I say there are these people called Amnesty International and what they are doing I think is rather heroic. It only takes about 30 seconds."
Listen to the best of Simple Minds on Apple Music and Spotify. 
The song's elegant power was enhanced by another heavy-hitting song on the B-side, with the first commercial release of "Mandela Day," as performed by the band at the 70th birthday tribute to the great South African statesman in 1988. The EP also boasted their version of Peter Gabriel's "Biko."
The release was an unstoppable success, debuting at No. 2 and then unseating Marc Almond's remake of "Something's Gotten Hold Of My Heart," featuring its original hitmaker Gene Pitney. Ballad of the Streets spent two weeks at No.1, and within three months, Simple Minds had their fourth chart-topping album in a row with Street Fighting Years, to end the 1980s in style.
Buy or stream all of the tracks from the Ballad of the Streets EP on the Street Fighting Years album.