'Smokin": Humble Pie's Acclaimed 1972 Album Is Still Hot
Drummer Jerry Shirley discusses the creation of this high water mark for the band.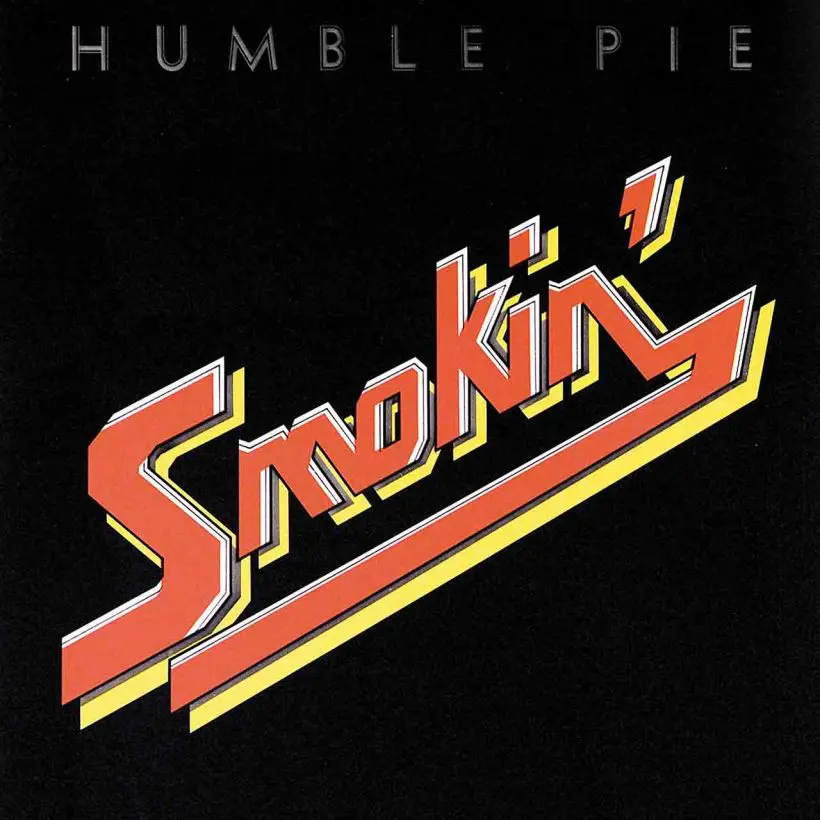 Shortly before cutting the hard-rock classic Smokin', Humble Pie played the biggest US gig of them all: Shea Stadium, opening for Grand Funk Railroad. It was a make-or-break moment for the UK band, and just as the set was heating up, it began to rain. Playing during a storm is a risky situation in the best of times, but in 1971 it meant taking your life in your hands. Frontman Steve Marriott took the mic and dramatically announced that the group didn't care: "It's comin' down rain, and we don't give a f***! We're gonna rock your asses all night long!"
"The audience went absolutely berserk," drummer Jerry Shirley recalls. Even Grand Funk's fastidious manager Terry Knight was impressed enough to allow a couple of encores. The band managed to avoid getting killed. And America was now Humble Pie territory.
Listen to Humble Pie's Smokin' on Apple Music or Spotify.
Lucky for the group, the next studio album they released had just as much rock 'n roll bravado – seasoned with deep blues roots and a whole lot of soul. Smokin', Humble Pie's fifth studio set, made Steve Marriott a star for a second time, gave the band its most enduring song – "30 Days in the Hole" – and made them US headliners.
It was also the sound of a band in transition, both in sound and personnel. When Humble Pie formed in 1969, everybody had something of a profile: Marriott had been in the Small Faces; guitarist/singer Peter Frampton, fresh from the Herd, was known both for his chops and his good looks (the UK press called him the "face of '68"). Bassist Greg Ridley and drummer Jerry Shirley, meanwhile, came from cult favorite hard-rock bands Spooky Tooth and Apostolic Intervention. So Humble Pie initially functioned as a democratic supergroup: Everybody wrote songs, everybody sang lead, and the sound seesawed from heavy rock to the acoustic direction of their second LP, Town & Country.
Eventually, they acquired a US manager and booking agent – Dee Anthony and Frank Barsalona – who gave them a recipe for American success: More hard rock, more Marriott upfront. This paid off handsomely on the live album Rockin' the Fillmore, with their classic take on Ray Charles' "I Don't Need No Doctor." But shortly after its release, and just after the Shea show, Frampton jumped ship, realizing that the band's direction was shifting away from his interests. Frampton, of course, became a sensation with his own double live album, but it took some time. "He could see that acoustic side of things was going to be sidelined," Shirley now recalls. "But he'd be the first to tell you that when he left and wound up opening for us, he was thinking 'Oh dear, what did I do?'"
The arrival of Clem Clempson
Humble Pie soldiered on. After the first round of auditions for a new guitarist didn't work out, they wrote a bunch of heavier songs and considered going out as a trio. Enter guitarist Dave "Clem" Clempson, who was immediately hired after Marriott spotted a couple of hot solos on a Colosseum live album. Clempson wasn't as much of a singer or acoustic player, but he was a powerhouse of a blues-based guitarist.
Clempson immediately put his mark on songs the band had developed as a trio. "I Wonder" is one of the very few slow blues songs that Humble Pie ever put on an album – and it's a monster, their longest studio track at nine minutes. "That was done intentionally to give Clem's blues lead playing a really good airing. Everybody was doing that back then – the lead guitarist would play a blues solo somewhere in the set, and he was so good at it." Also developed early were two riff-heavy rockers, "The Fixer" and "Sweet Peace & Time." Bassist Ridley sings verses on the latter while Marriott goes full-throttle on the bridge. "That middle eight is a real nut crusher, to put it mildly," Shirley says. "I used to get a sympathetic pain in my groin every time I heard Steve hit those notes."
Smokin' also includes two covers – Junior Walker & The All Stars' "(I'm A) Roadrunner" and Eddie Cochran's "C'mon Everybody." Covers were by now a fairly large part of the Pie repertoire. Says Shirley, "We didn't care if we wrote a song, or the local milkman wrote it. If it was a good tune, we did it. Much to our financial chagrin later in life." Many of the covers came out of band jams: If a riff started working and it fit with some vintage song that Marriott or the band loved, they kept it. Their version of "Roadrunner" was born that way: "It was driven by a rhythm section jam we were working up, and Steve's vast knowledge of past rock & roll. He had a jukebox going on in his head all day." "C'mon Everybody" got more of an update, partly inspired by a similar job The Who did on Cochran's "Summertime Blues."
The iconic Smokin' hits
Yet the album's two anthems, and its two side-openers, were both developed in the studio. "30 Days in the Hole" is in some ways the definitive Humble Pie song: It's got the soul feel and the Marriott wails, along with the trademark, boozy camaraderie. It's not often you'll hear such a good-timey song about spending a month in jail. According to Shirley, it was a song Marriott wrote in pieces and then forgot about. "That one's all about debauchery, drink and drugs and so on. It was written on the road, by Steve with help from each of us. He'd say, 'What do you think of this: 'Newcastle Brown can sure smack you down'? So when we got to Smokin' I said to him, 'What about that tune you were putting together last year?' There was a little amp in the studio with a certain tremelo sound to it. The music side fell together there and then."
The opening barnstormer, "Hot & Nasty" was even more spontaneous, written, and recorded on the spot. One of the guests was Stephen Stills, who dropped by from the studio next door, and (though uncredited at the time) is the first voice heard on the track. "I think it took one take to record the backing track, then we sent [Marriott] off to the toilet to write some lyrics, because he did a lot of his best writing on the pot." Meanwhile, Stills was taking a break from mixing the first Manassas album. "What [Stills] added was the hook, a brilliant piece of magic – 'Do you get the message?' I hung in for the first 12-18 hours worth of it. [Stills and Marriott] ended up 48 hours later with that line, some stuff that didn't get used, and lots of Peruvian love dust." It's a moment Shirley can still laugh about, though he's now 25 years into sobriety.
Another guest session produced Smokin''s sole acoustic track, "Old Time Feeling." This time it was British blues godfather Alexis Korner who dropped in. He and the band dug into their collections of vintage country and blues tunes for inspiration. "I was so young at the time, and amazed at the amount of musical knowledge I was privileged to have around me. All those guys – Steve and Greg, Peter and Clem – had tremendous knowledge of music." Indeed, "Old Time Feeling" borrows one line, "I'm changing all those changes," that should strike a chord with Buddy Holly fans.
One track on Smokin' stands as a bridge to Humble Pie's soulful future. That's bassist Greg Ridley's featured tune, "You're So Good for Me" – a gospel-infused ballad with some mighty tradeoffs between Ridley's deep leads and Marriott's wailing. It's the one song on the album to include female backup singers, Doris Troy and Madeleine Bell, who came in with copious session credits – and in Troy's case, a UK hit with "Just One Look."
The backup singers were the key to the band's next direction. Marriott had long hoped to add female singers to the band in a full-time capacity. Topping his list was Venetta Fields – who'd been both a Raelette and an Ikette, and just done Exile on Main St. with the Rolling Stones. Marriott approached her soon after Smokin' – and Fields was not only willing to join, but proposed bringing along the rest of her trio, the Blackberries. So Marriott now had the soul-revue format he'd dreamed of, and the new group was unveiled on the following year's double album Eat It – which still rocked hard, but with a more pronounced R&B feel.
But that's another story. Meanwhile, Humble Pie's fifth album remains incredibly influential – just ask the Black Crowes, Gov't Mule, or the countless other bands who've referenced it. In short, it's still Smokin' after all these years.
Listen to Humble Pie's Smokin' on Apple Music or Spotify.