Style Council In Session, 'Home & Abroad'
The album marked Paul Weller's well-drilled entity's first live album appearance.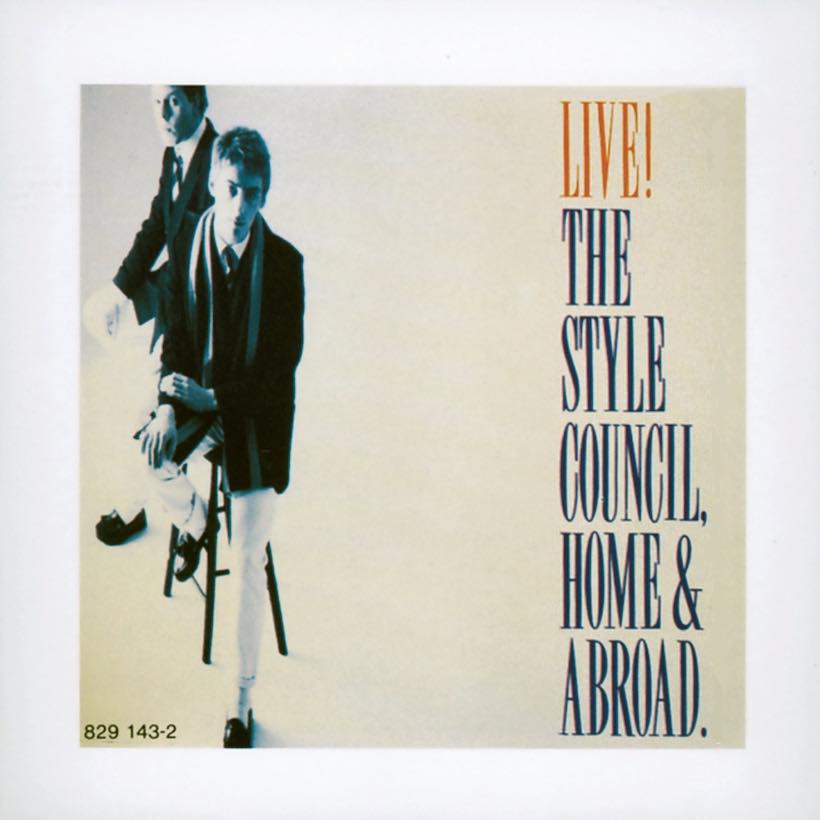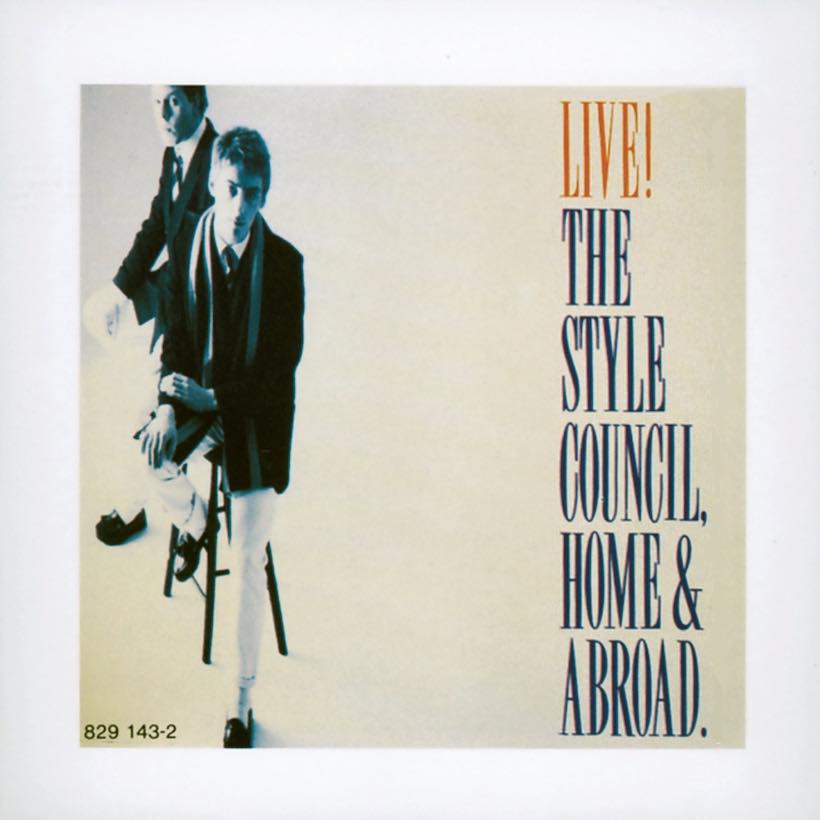 The Style Council were a compact and well-drilled performing entity when they appeared on a live album for the first time with Home & Abroad. The 12-track CD (ten on the vinyl edition) was recorded on their tour behind their second studio set Our Favourite Shop in 1985 and featured singer-writer-guitarist Paul Weller with keyboard player Mick Talbot, co-vocalist Dee C. Lee and drummer Steve White.
Listen to Home & Abroad right now.
At the time of the tour, Lee, who would later be married to Weller, was to have the biggest hit of her solo career. The soulful ballad 'See The Day' reached No. 3 in the UK in late 1985, which was a fruitful year all round. Our Favourite Shop had gone one better than its predecessor, Café Bleu, by topping the UK chart and going gold there, additionally hitting the top five in Australia. It also produced three chart singles in Britain, the top ten success 'Walls Come Tumbling Down' and the more modest entries 'Come To Milton Keynes' and 'The Lodgers.'
Home & Abroad, like the tour on which it was captured, summarised some of the Style Council's most popular singles (such as 'My Ever Changing Moods' and 'Shout To The Top!') and album tracks ('Headstart To Happiness,' 'The Whole Point of No Return'). Some, but not all: perhaps surprisingly, it didn't include well-loved hits such as 'You're The Best Thing' or 'Long Hot Summer.'  
Like many live albums, Home & Abroad didn't match the sales of its studio companions, but it entered the UK chart on 17 May 1986 at No. 8, as Bryan Ferry and Roxy Music continued at No. 1 with the Street Life compilation. The live album recorded an eight-week stay in the top 100. By the following February, the Style Council were back in the charts with their next studio release, The Cost Of Loving.
Home & Abroad can be bought here.
Follow the 80 Classic Hits playlist, featuring Iggy Pop, The Police, Billy Idol and many more.