Walk Under Ladders: The UK's 13 Unluckiest Singles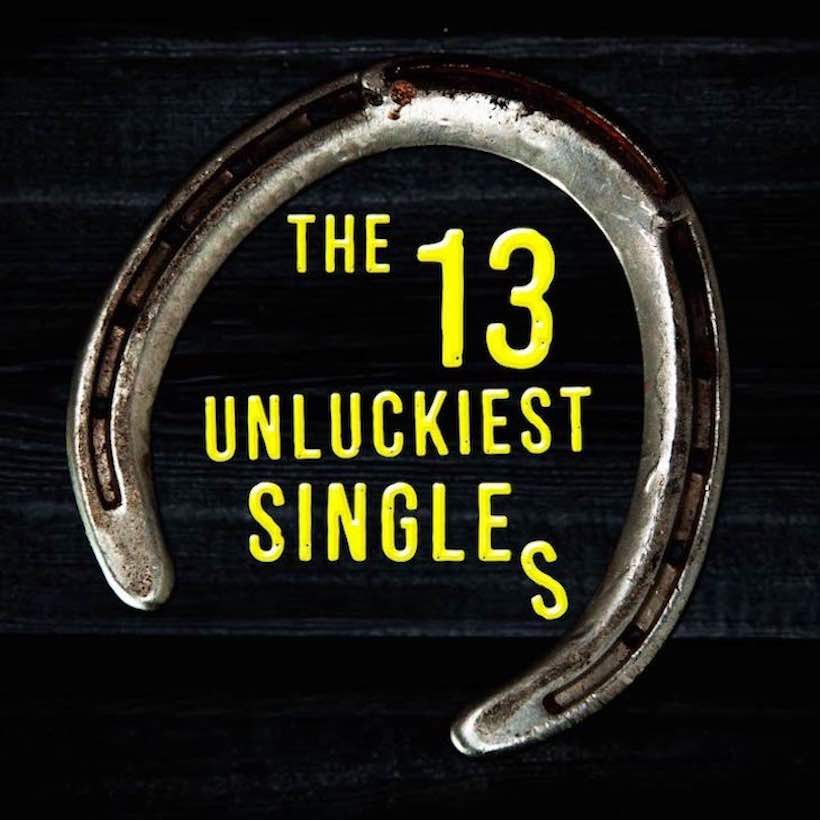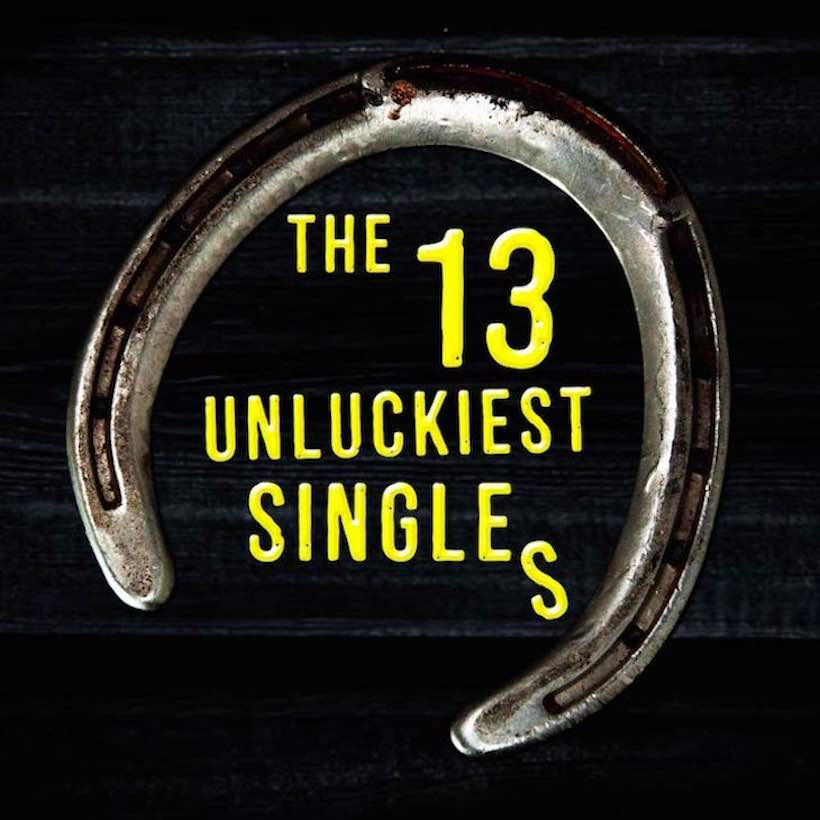 It wasn't easy to write this story while walking under a ladder and stroking a black cat, but on Friday the 13th, we're presenting a playlist of the 13 unluckiest singles of all time in UK chart history. They include tracks that stalled at No. 2 for weeks on end, others that were prevented from assuming chart supremacy by novelty singles, and others again that, simply, were such anthems that everyone remembers them as No. 1s.
Ultravox, 'Vienna'
We open with Ultravox's new romantic classic of 1981, 'Vienna,' which looked set fair for the summit until it came up against two very different phenomena. The first was the collective grief over the death, some two months earlier, of John Lennon, which took 'Woman' to No. 1 as 'Vienna' rose to No. 2.
Then along came Joe Dolce Music Theatre's 'Shaddap You Face,' and when the public were given the choice between the elegant romanticism of Midge Ure's pencil moustache and the Italian stereotyping of a funny little fellow in a trilby on Top Of The Pops, it was bad news week for Ultravox. In fact, it was bad news month, as 'Vienna' held in second spot for four long weeks. When Dolce finally shaddupp'ed his face, Lennon sympathy resurfaced in the form of Roxy Music's cover of 'Jealous Guy,' and Ultravox never did get a No. 1, then or ever.
Sex Pistols, 'God Save The Queen'
The Sex Pistols' 'God Save The Queen,' a less than respectful overview of the British monarchy, was famously set for No. 1 in the week of Her Majesty's silver jubilee, in July 1977. There were, and have always remained, dark but unproven murmurings that the punk landmark was denied its rightful place at the top, as the far more royally compatible Rod Stewart continued his reign with the double-sided 'I Don't Want To Talk About It' and 'The First Cut Is The Deepest.'
The Verve, 'Bitter Sweet Symphony'
The Verve's 'Bitter Sweet Symphony' stormed straight into runner-up spot in June 1997, but was beaten to the tape by Puff Daddy & Faith Evans' 'I'll Be Missing You.' The British band did, at least, have the satisfaction of success next time around, when the folow-up single 'The Drugs Don't Work' went to No. 1 in the September.
Right Said Fred, 'I'm Too Sexy'
At the very poptastic end of the singles chart, British act Right Said Fred had a love-it-or-hate-it smash in the summer of 1991 with 'I'm Too Sexy.' It's widely remembered as a No. 1, especially with a title that became such common parlance, and sold more than many chart-toppers of that year, and certainly since. But the song only made No. 2, for an extraordinary six weeks in a row, its nemesis for that entire period being Bryan Adams' completely unstoppable '(Everything I Do) I Do It For You,' which was unassailable for 16 weeks.
T. Rex, 'Jeepster'
20 summers earlier, T. Rex had their first UK chart-topper with 'Hot Love,' and would enjoy their second with 'Telegram Sam' early in 1972. But they were prevented from what would have been the middle part of a triple triumph after 'Jeepster' moved into second place at the end of November '71, while Slade ruled the roost with 'Coz I Luv You.' The T.Rex single then fell to No. 3 before spending four more weeks at No. 2, all through Christmas and into the new year, as comedian Benny Hill achieved the gold top with 'Ernie (The Fastest Milkman In The West).'
Kenny Rogers and the First Edition, 'Ruby, Don't Take Your Love To Town'
Kenny Rogers was another artist to suffer at the hands of the British Christmas singles market. In December 1969, he and his group the First Edition shinned up to No. 2 with the Vietnam veteran's narrative 'Ruby, Don't Take Your Love To Town,' only to be thwarted by 'Sugar Sugar' and 'Two Little Boys,' as Kenny sat waiting to make the grade for six frustrating weeks.
Frank Chacksfield and his Orchestra, 'Terry's Theme From 'Limelight'
It wouldn't be fair to leave out the longest-ever runner at No. 2 on the UK chart, with an aggregate of eight weeks from June 1953 onwards, for 'Terry's Theme From 'Limelight" by British bandleader Frank Chacksfield and his Orchestra. In those early days of the UK singles chart, the record spent a dizzying 23 weeks in the top ten, 21 of them in the top five, with four separate runs at No. 2.
All4-One, 'I Swear'
Without turning our playlist into a complete inventory of the longest-running No. 2s, there are two that demand inclusion with totals of an agonising seven weeks just short of glory each. 'I Swear,' written by Gary Baker and Frank J. Myers, had been a country smash for John Michael Montgomery, topping that chart for four weeks in 1994. The California soul group's swift cover did the same on the Hot 100, but fell just short of the prize across the Atlantic.
Pat Boone,'Love Letters In The Sand'
Similarly, Pat Boone topped the US chart and sold a million with his recording of 'Love Letters In The Sand,' but despite his UK No. 1 the year before with 'I'll Be Home,' the popular crooner had to settle for making 'Love Letters' one of his 12 top ten singles there, but not a bestseller.
The Who, 'My Generation'
Call it a sympathy vote if you like, but we think The Who demand to be in the list, as the group who had 14 UK top ten singles and two No. 2s but never made No. 1. Their brace of runners-up was achieved in less than a year, but it's the classic 'My Generation' that gets our vote for its sheer cultural impact, more than the fact that it lost out to the Seekers' 'The Carnival Is Over.'
The Kinks, 'Waterloo Sunset'
There are many other classic pieces of British rock that have all of the historical weight of No. 1 singles, but that came to a halt one place short. The Kinks' 'Waterloo Sunset' is certainly one, a timeless vignette of pop life that was kept at bay in May 1967 by the Tremeloes' 'Silence Is Golden.'
Oasis, 'Wonderwall'
Many would bet their houses that Oasis had a No. 1 with 'Wonderwall,' and many more would be outraged that they were stopped from doing so in October 1995 by actors-turned-singers Robson & Jerome's 'I Believe' and 'Up On The Roof.'
The Pogues featuring Kirsty MacColl, 'Fairytale of New York'
The unlucky 13th in our list of 13 is one that's become a chart perennial. 'Fairytale of New York,' by the Pogues featuring Kirsty MacColl, is the ultimate Yuletide recurrent, but when first released for Christmas 1987, it was stopped from becoming the fairy on the top of the tree by the Pet Shop Boys' 'Always On My Mind.' MacColl and Pogues frontman Shane MacGowan have bickered their way back into the UK top 20 every single year since 2005. The song revived all the way to No. 5 in 2017 and No. 4 in 2018, but it has never made No. 1. Now that's unlucky.
Format:
UK English