'Tomorrow Never Knows': The Beatles' Sonic Gateway
On April 6, 1966, the group went into Abbey Road to start creating the extraordinary first track recorded for the landmark 'Revolver.'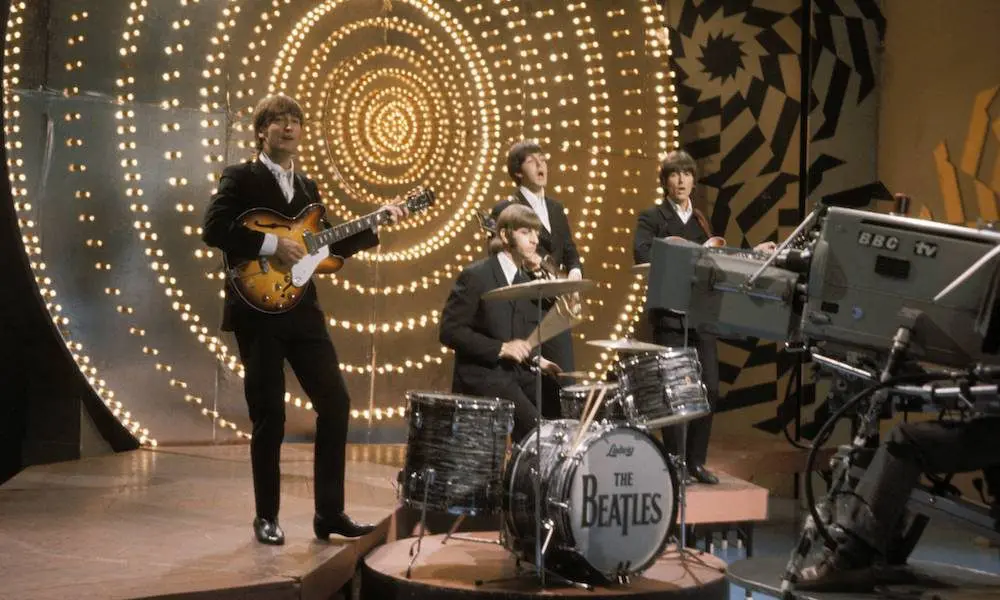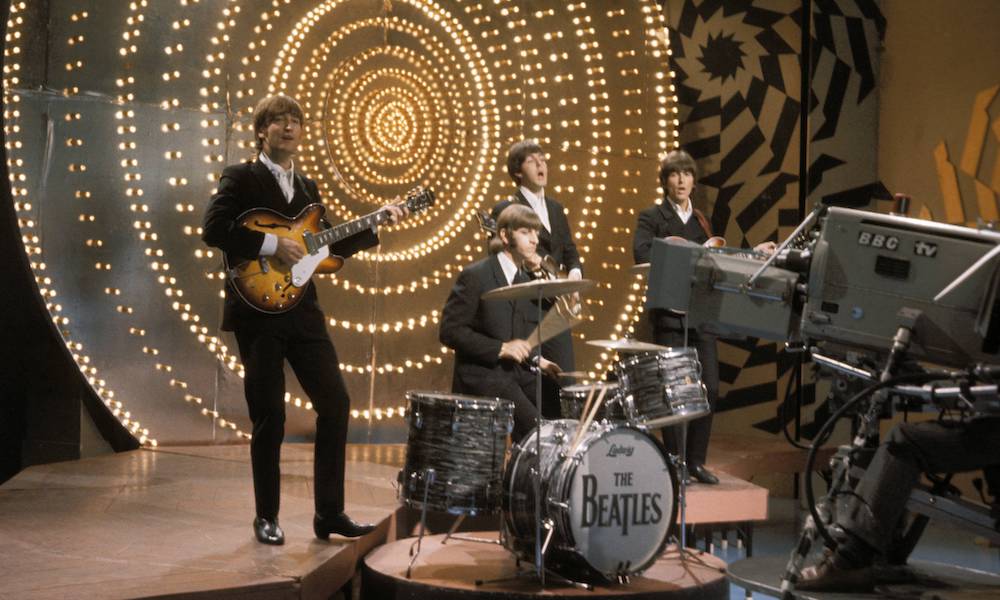 The song that's often seen as the gateway from The Beatles' formative years to their groundbreaking sonic experimentalism started to come into being on April 6, 1966. That was the day that the group went into Abbey Road to start creating "Tomorrow Never Knows," the first track they recorded for the landmark Revolver.
This was the first Beatles recording session at their famous studio bolthole since November 8 the year before, when they were rushing to complete their Rubber Soul album. The interim five months engendered a huge broadening of their palette as artists, and of their imagination about what they could achieve on record.
Tomorrow Never Knows (Remastered 2009)
Working title: 'Mark I'
Three hours of session time was booked in Studio Three that evening at Abbey Road, from 7-10pm. But as would increasingly become the case, time ran way over, and the complete duration logged on the recording sheet (job No.3009) was more than five hours, from 8pm until 1.15am. The song that we came to be amazed by as "Tomorrow Never Knows," the closing track on Revolver when the album was released four months later, was known originally as "Mark I."
That Wednesday evening, The Beatles focused on the rhythm track, with the revolutionary tape loops, backward and varispeed recordings overdubbed the following day. John Lennon's lyric signalled a giant leap into their new consciousness ("turn off your mind, relax and float downstream"). It would be perfectly complemented by an incredibly adventurous new soundscape, supervised and encouraged by producer George Martin and newly-promoted engineer Geoff Emerick.
'Very weird indeed'
The song was unlike anything the group – or anybody else – had tried before. Indeed, on receiving the Revolver album, released in August, reviewers would struggle to comprehend the depths of the LP in general, and its closing track in particular. Record Mirror's Richard Green mused: "Very weird indeed. A buzzing going through it, lot of yells and giggles and so on, organ breaking in. Everything but the kitchen sink…except I think I heard THAT too. Most off-beat of them all. Must say I liked it."
KRLA Beat added: "A weird and polished electronic creation from John Lennon," before adding their own attempted mysticism: "Also, an unintended prophesy; tomorrow really doesn't ever know — if you don't believe that, just take a look at today."
A measure of how advanced the track was for its technologically limited times came in Ringo Starr's 2015 interview with Paul Zollo. He recounted that his son and fellow drummer Zak, hearing the track for the first time, assumed it must have been made with studio gadgets that were still unimagined. "Zak, years and years ago said 'Oh, and that loop you had.' And I said 'Loop?' Loops?!
"I said 'Phone this number,' and he phoned the number, and George Martin said 'Yes?' Zak went 'Well, is that a loop?' and George Martin had to tell my boy, 'Look Zak, we didn't have loops in those days. Your dad has great time!'"
Ringo's mystical comment
Three takes were recorded, the song initially having the uncompromisingly thunderous sound that was finally officially heard for the first time 31 years later, on the Anthology 2 collection of 1996. The finished take was somewhat more measured, and would be christened with another of Ringo's eloquent epithets, thanks to John remembering his mystical comment that "tomorrow never knows."
Tomorrow Never Knows (Take 1 / Anthology 2 Version)
Listen to the best of The Beatles on Apple Music and Spotify. 
The following afternoon after that historic session, the glorious mixture of effects was added, including even the sound of a wine glass. The distinctive "seagull" cry at the top of the track was a speeded-up guitar. Lennon told Martin he wanted to sound "like the Dalai Lama, singing from the highest mountain top." The Beatles were scaling new heights once again.
Buy or stream "Tomorrow Never Knows" on the special editions of The Beatles' Revolver.