The Lovely Linda: A Night At Apple, Then Paul McCartney Gets Married
The night before he and Linda exchanged vows, Paul was working with George Harrison at Apple's basement studio.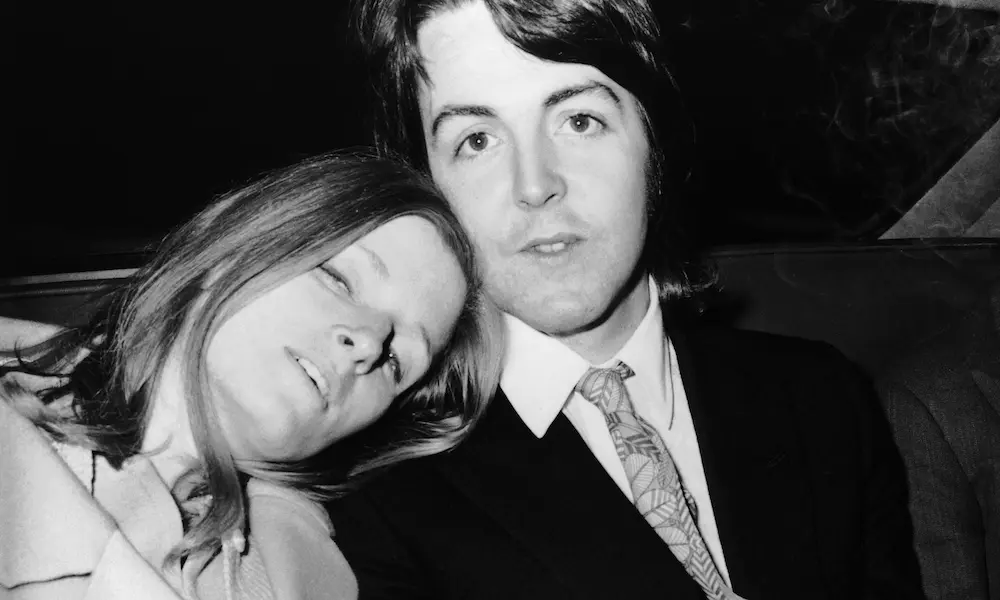 As if the regular pressures of being a Beatle in 1969 weren't enough, Paul McCartney was having a busy time in March that year. The group were on the verge of releasing "Get Back" as a single. He and George Harrison were immersed in their work with Apple Records signing Jackie Lomax. Then there was the little matter of a date at Marylebone Registry Office on March 12, where Paul got married to Linda Eastman.
The Lovely Linda (Remastered 2011)
One thing was for sure in the run-up to his nuptials: McCartney had no time for a stag night. He only announced his betrothal to Lee and Louise Eastman's second oldest of four children the day before the ceremony. On the night of March 11, far from any revelry on the last evening of his bachelorhood, Paul was in the basement studio of Apple Records in London's Savile Row with George. There, they worked on plans for fellow Liverpudlian Lomax's next Apple single, to be the follow-up to Harrison's song "Sour Milk Sea."
McCartney was keen for Lomax to release his cover of the Coasters' "Thumbin' A Ride" to be his next 45, and played drums and guitar on the session that night, with Harrison on lead guitar. In the end, a different track, "New Day," became Lomax's next release, with "Thumbin' A Ride" on the B-side.
Thumbin' A Ride (Remastered 2010 / Bonus Track)
During that week, from  March 10-14, mixing continued on what became The Beatles' Let It Be album, not at Abbey Road but at Olympic Studios. Noted engineer Glyn Johns, called in by the group the week before to turn a large number of eight-track recordings into an LP, oversaw mixes of such track as "The Long and Winding Road," "The Two Of Us" (originally known as "On Our Way Home"), and "I've Got A Feeling."
I've Got A Feeling (2021 Mix)
The next day, amid much sobbing from Paul's attendant army of female fans, he and Linda kept their registry office date, with Paul's brother Mike and Beatles insider Mal Evans as witnesses. No other Beatles were present. As he would later reveal to confidant Barry Miles in the book Many Years From Now, McCartney and his future wife almost didn't get that far. "We were crazy," he said. "We had a big argument the night before we got married and it was nearly called off.
"We were very up and down, quite funky compared to the eventual image of 'Twenty-five years of married bliss! Aren't they lucky for people in showbiz?' But we are. You get this picture of us swanning along in a little rowboat managing to avoid the white water, but we were right in the middle of that white water, man, so it's even more miraculous that we made it. But we did."
Listen to the best of Paul McCartney & Wings on Apple Music and Spotify.