Travis: 'Everything' And More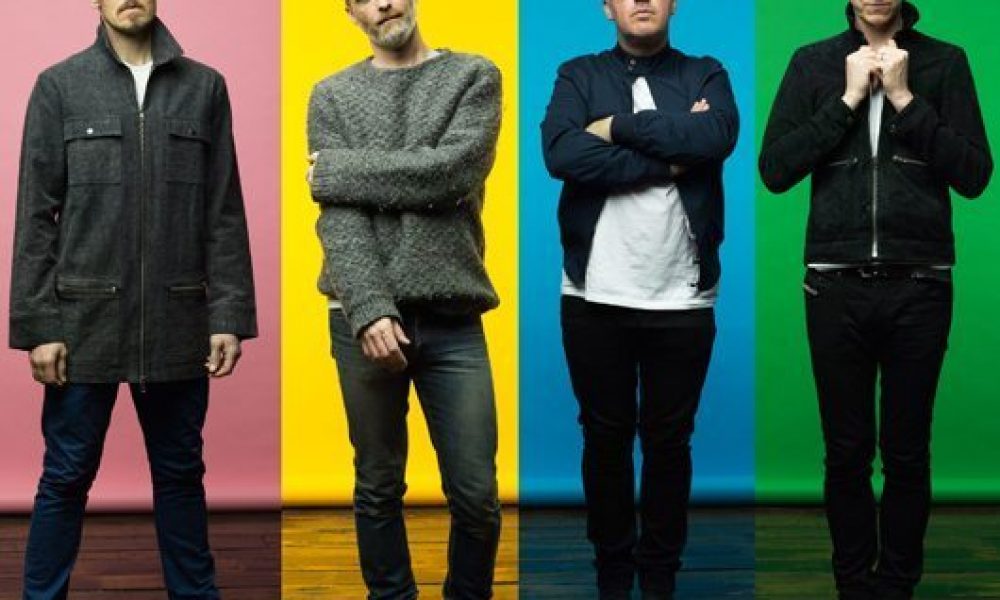 A quarter of a century into their career and Travis, remarkably, seem as at ease as they ever have done. Their new album, Everything At Once, follows on from 2013's Where You Stand, and finds the group in infectiously laidback form. At a succinct 33 minutes, it draws you back repeatedly, each of its 10 songs sounding like summer singles unto themselves, yet fitting together to create a unified whole that sees the band working at the peak of their powers.
Travis' lead guitarist, Andy Dunlop, talks to uDiscover about "that undefinable thing which we have".
You recorded Everything At Once at Hansa Tonstudio – where you'd part-recorded 2013's Where You Stand. What drew you back?
We only did a couple of tracks at the end of the last album in Hansa, but after that I think we all felt that it would be amazing to do a whole album there. Not only is it a fantastic-sounding room, but the wealth of amazing music that has been made there is definitely a draw.
It's obviously an iconic place, not least for the Bowie sessions, but also Tangerine Dream, U2, Pixies… the list is endless. Do you feel the weight of history when you're there?
It's hard not to be aware of the history of such an iconic studio, and lots of the old instruments are still there from the Bowie/Iggy era, which is amazing. Rather than creating pressure, it breeds inspiration.
And what drew you to the studios in the first place?
Fran [Healy, singer] has got a writing room inside the Hansa complex, and Michael Ilbert, our producer, has a mixing room there, so along with the main studio we basically had a whole floor where people could branch off and cultivate ideas in a separate space.
I understand that you took an unusually laidback approach to recording: two week on, four weeks off. Usually we picture bands working obsessively in the studio over recordings – what made you record this way?
We did the same when we recorded [second album] The Man Who. I think it's a really nice way to obtain some distance from each session and to be able to see clearly what worked and what didn't from each block of recording. It's important to step back and get the bigger picture every so often.
Did you ever have to fight the urge to let the recording sessions consume you?
You do get very involved in each session, and sometimes it's hard to pull yourself away from working and working on a song, but ultimately it will give you a clearer understanding of what you have created.
It seems that much has changed for Travis over the years: you've gone from being a band that came up together in Glasgow, to being a band that now lives in separate cities in different countries. How has that altered the dynamic?
I think more than the geography of the band, us all becoming fathers has changed the music more. As a writer, I think it makes you look outwardly at the world, rather than introspectively. Fundamentally, when we get together, we are still the same four guys and nothing has really changed.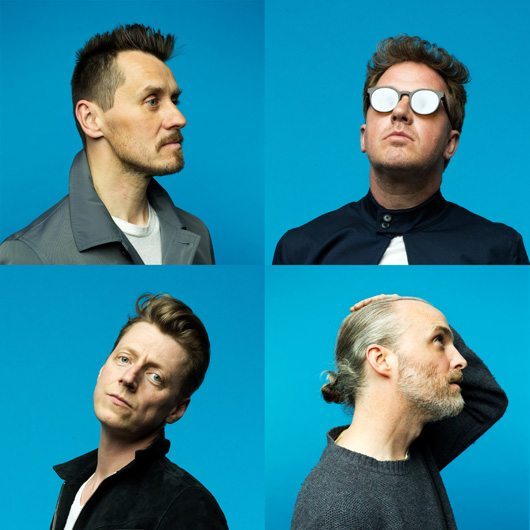 Everything At Once has an almost maximalist-sounding title, yet the album is a succinct 33 minutes. In a world where it feels as though everything really is coming towards you at once, did it take discipline to write such a tight album?
There was a conscious decision to keep the songs as short as possible, because on the last album we kept having to cut the singles down for the radio. It's much easier to do this when writing a song, as doing it retrospectively undoubtedly means you're cutting parts of a song that you have grown to love.
'Magnificent Time' has "summer radio hit" all over it, but then most of the songs on the album sound as though you had classic radio programming in mind. Was that the case?
We've never written with that sort of agenda, really. Generally, the songs are written to one person, or to yourself. I think maybe that element of it comes into play once we are in the studio working on the songs. Working with Michael Ilbert, who has great pop sensibilities, definitely helped.
In the CD age, people sometimes got greedy, as if they felt they must fill 78 minutes. With the resurgence of vinyl – which obviously has a more limited playing time – a lot of people are embracing that format again. Might that have had an impact on this album?
I guess we all grew up with albums that didn't outstay their welcome, if you look at all the classic Bowie records, they are very tight and have a directness accordingly; or even albums like So by Peter Gabriel, which was only nine songs long but no less mind-blowing because of it. I'd always rather have nine or 10 great songs over an abundance of mediocre ones.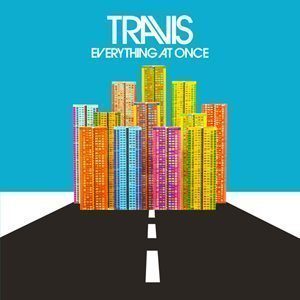 You've made an Everything At Once The Film companion piece. What did you set out to do with that?
When we took the album to our label, Caroline, they heard eight possible singles, which meant a lot of videos! The logical step seemed to be to make a short movie that ran with the album. Fran directed it and he was unbelievable. He pulled in so many favours from amazing people he knew in the Berlin film industry, and I truly believe that, because it was him directing, for the first time he really captured the essence of the band: that undefinable thing which we have.
You're about to set off on tour. What can fans expect from the shows now you have such a wide back catalogue?
We did a show in Japan a few weeks back and the new songs slotted in great with the classics, so I think it's going to be a really good set for this tour. Production-wise, it's going to look amazing too.
It's been almost 20 years since your debut album was released. How has the industry changed since that?
The industry has changed, but, intrinsically, as a band it's the same. We mine for melodies and emotions, we record them, then we take them on the road.
What are you most proud of?
That the four of us are still together.
And what, if anything, would you have changed?
Not one thing, good or bad, for it may have led to a different path than right here, right now – and right here, right now is pretty f__king beautiful!
Everything At Once is out now.
Format:
UK English