'Ultraworld' Is Back In Orbit For RSD 2016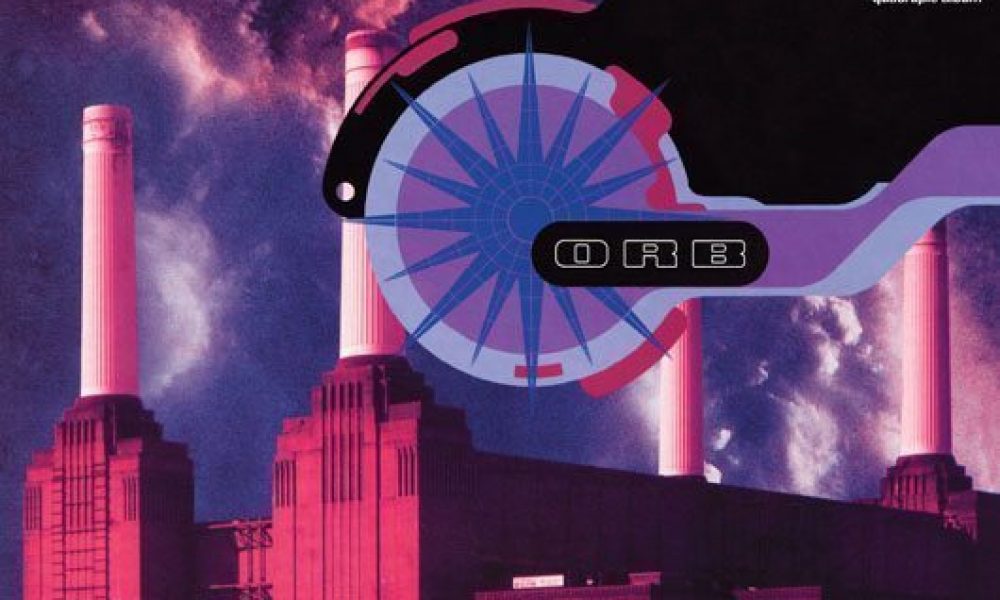 Metallica might be the official global ambassadors for Record Store Day this year, but tomorrow, 16 April, The Orb's Alex Paterson will be doing his bit in West Norwood, South London. DJing at The Book And Record Bar, home of the Thursday-night radio broadcasts aired under the WNBC.London banner, he'll also be honouring the 25th anniversary of The Orb's groundbreaking "ambient house" classic, The Orb's Adventures In The Ultraworld.
It's a fitting way to mark the album's silver jubilee, given that Ultraworld was born from the club nights that Paterson and Orb co-founder Jimmy Cauty used to DJ at in the late 80s. "We were taking the studio to the DJ session," Paterson tells uDiscover, referring to the Monday-night sets that the duo used to play as guest DJs at Paul Oakenfold's Land Of Oz nights and landmark London nightclub Heaven.
With The Orb's Adventures In The Ultraworld being reissued as a limited edition 4LP release as part of the 2016 Record Store Day celebrations, Paterson took uDiscover back in time to 1991 and The Orb's first excursion into the Ultraworld…
There wasn't much of a precedent for what you were doing at the time. Obviously Brian Eno and the Radiophonic Workshop laid the groundwork in the 70s, but you were working at a tangent from everything else in the early 90s. What did you set out to achieve with Ultraworld?
I wanted to do something different. I was working as an A&R man at EG Records at the time. I'd set up my own record label with [producer and ex-Killing Joke bassist] Youth as well, and EG kind of turned a blind eye to me working the record label because it was run by one of their artists, Youth. In The Orb the other artist was Jimmy Cauty, and he was published by EG as well. So they didn't mind me working with either of them because it brought them money – much more than what they were paying me as an A&R scout, I'm sure.
This was back in '87, '88. It was almost like a melting pot where punk had dissolved; Killing Joke was, for me, dead and buried because it was never going to be the same. [Paterson used to roadie with the group.] And I think Youth felt the same way at the time as well, because we created our own dance label and started picking up lots of different artists from south London. And The Orb was born out of that.
Ultraworld was an album that showed people the ways, shapes and forms of how I DJed. And the artists that I chose to work on it, some of them people had heard of – like Youth, Jimmy Cauty, Steve Hillage – but people had hadn't heard of Jake Le Mesurier, Tom Green or Andy Falconer. It was a nice balance, and I didn't have any pressure. I was enjoying it so much that I got lost in this world, only to come out maybe 15 years later and realise that actually that album's a bit of a classic and everyone's still talking about it. We were doing things on the cutting-edge and that's the beauty of The Orb. That's why we still stick out like a sore thumb.
Ultraworld is the very definition of a "headphones album", but if it was a picture of how you DJed, how did you go from bringing your club gigs into the studio?
Learning curves. Basically, we were taking the studio to the DJ session. Say we'd gone to some club or party in '88, we'd invite maybe 10 people back to watch us make some music on Sunday morning. And that's how The Orb was born. It was very much a community in itself in those days.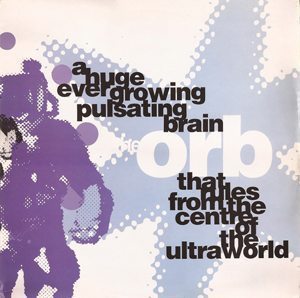 Were you were scratching labels off your records with a crate-digger's obsession with keeping samples secret?
No, I wasn't. I was quite amazed when I saw Andrew Weatherall doing all that.
By sheer coincidence, Youth and I set up the record label in our flat in Battersea, in this block of flats called Gordon House. We moved in there in February '89. In March '89, Youth goes, "I've just met Andy Weatherall. He kinda recognised me because I was in Killing Joke. He lives upstairs." And there was born a beautiful relationship with Andy, who was masquerading with the NME as a ghostwriter called Auntie Aubery. I played him a cassette of 'A Huge Ever Growing Pulsating Brain That Rules From The Centre Of The Ultraworld' and he charted it at No.2 in his Paradise Chart in the NME. He said, "I'd have put it at No.1, but I've just done the Primal Scream record." It's quite amusing, really. As Roxy Music once said, it's the "in" crowd, isn't it?
Did you think that Ultraworld would be as well received as it was at the time?
No. I thought it might sell to a diverse club scene, but then the diverse club scene became the norm – it all exploded and carried on exploding. And it's still rippling. The music they're playing now just echoes what we were listening to in '88/'89 on Roland TB-303 [drum machines] – all the old Detroit stuff. They call it deep house, it's actually Chicago. It's just like Larry Heard, that sort of thing.
It's funny you say that about deep house, because Ultraworld picked up the "ambient house" tag, but that didn't exist as a term back then…
That was us coming up with that. Basically, I was worried that a journalist might pick it up and call it "New Age house" or something horrible. "Spin doctoring in the music world," let's call it – get this name out first. When we put 'A Huge Ever Growing Pulsating Brain' out on 12" in February '89, on the back side it was called 'Ambient House For The E Generation'.
A lot of fans have pored over Ultraworld trying to identify the source material. Are you aware of anything that remains unidentified but which would blow fans' minds if they found out?
Yeah! [Laughs]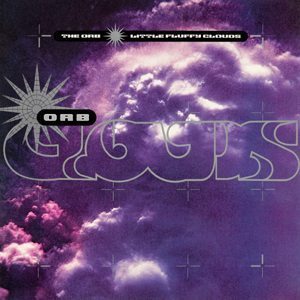 Care to say where the bodies are buried?
Well, it's about time. I'll say that Lee "Scratch" Perry is actually sampled on 'Little Fluffy Clouds' and no one's ever noted that. But it's not him singing, it's from a tune. There you go. Good luck!
You were recording Ultraworld on entirely analogue equipment. It must have been painstaking?
Yeah, I suppose we were. There were lots of tapes. It was quite strange. The old studio manager got in contact with me at Berwick Street Studios, where we did the album. I said, "God, you've got a good memory about what we were doing." She said, "Yeah, you were wandering around with your sampler, sampling anybody who was walking into the building: any talking – anything. You were mad!" Was I? Things like that I don't even remember.
Thanks to the cherry-picking way music is now often streamed, people don't tend to embark on two-hour listening journeys with just one album anymore. Do you think Ultraworld is something that could even be made today?
The beginning of Ultraworld in America alone was fascinating. I was told by the American record label, "We can't release a double-album with no hit single." OK, alright then. What do you want me to do? "We want you to edit it down to one CD." You're joking? That means losing the insides of the record! So I did. And then I started doing interviews in America and the public were like, "What the f__k is this? Why are we getting this s__t? Why aren't we getting the real thing?" This is when you use the journalists to your advantage. I said, "Could you just ask any fans out there to write to my record label and demand getting the full thing? The record label told me you wouldn't get it – that you were too dumb to understand The Orb's music." Within two years it came out [in the US] as a double-album.
Twenty-five years on from its release, what are you most proud of?
That I did it my way and people accepted it. Outside of the inner circle who may have been all musos going, "Oh you're just a DJ, you're just an ex-roadie," my proudest moment was actually getting in among them: being a DJ, maybe playing a few keyboards every now and then, but predominately having a DJ at the front of the band, and not giving into people saying, "How can we market this? You haven't got a singer. You haven't got a guitarist." That's what I've heard for the last 25 years. And seeing as I was on the other side of the table, I don't really give a monkeys because there are people out there who actually do like experimental music. It just doesn't sell by the bucket-load anymore, because there are no buckets out there to be sold.
And is there anything you'd change about it?
Not much. The whole thing about the album, which you said a while back, was that it's very much a "headphones album". We used many cyclosonic panners, which pan music from left to right, round and round and all over the shop, so when you put them in your ears you've got all these tunes just flying around your brain. And if you're using six cyclosonics on different instruments within the track, it goes absolutely crazy. I just wish I'd had more cyclosonics panners, that's all!
You're staging a live anniversary show for Ultraworld. What's in store for that?
We've never done 'Star 6 & 7 8 9' before, we've never done 'Into The Fourth Dimension' live. We're gonna attempt them. We've not decided if we're going to have a full band to do 'Fluffy Clouds', which we did in February when Youth won an award, and which was quite odd. It needs to be sharp and snappy just like the album. It can't move off into a little dance world… Yeah, I think I'll be doing that, then. Cheers. I've talked to you about it and it makes complete sense. Half band, half computer – in four minutes. Thank you very much.
The Orb's Adventures Beyond The Ultraworld is being reissued as a limited 4LP set for Record Store Day 2016.
Format:
UK English