The Most Influential Albums Of 1991
In the year that marked grunge's commercial arrival, a diverse set of albums had a major impact.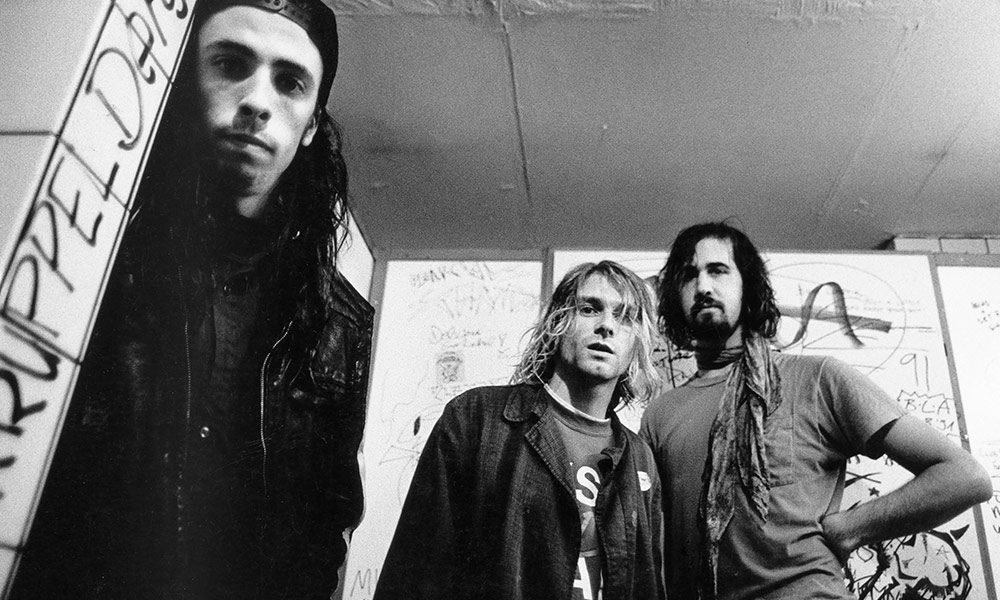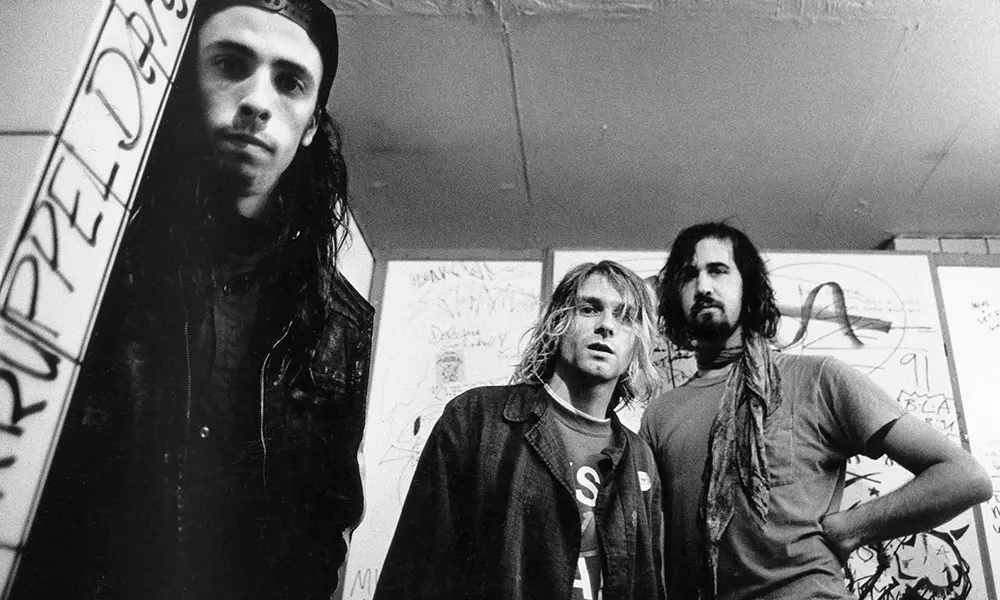 In the popular imagination, 1991 is probably best remembered as the year that grunge made its commercial breakthrough, with the release of Nirvana's chart-smashing Nevermind. But any list of the best albums of 1991 will quickly yield incredible music from all corners. Garth Brooks was leading a revolution in country music. Hip-hop artists like Gang Starr were pushing at their genre's borders as well. Scratch just a bit beneath the surface, and it's safe to say that 1991 was one of the best years for music ever. So, take this list of the best albums of 1991 as an invitation to explore a year that has something for just about any curious music fan.
Can't get enough 90s music? Listen to our 90s Music playlist here.
54: Swans – White Light From The Mouth Of Infinity
Led by the delicate acoustic beauty of "Blind," this 1991 album ushered in a new era of Swans.
53: Trisha Yearwood – Trisha Yearwood
Spotlighting her unmistakable voice, Trisha Yearwood's self-titled debut declared the arrival of one of the decade's biggest country stars.
Trisha Yearwood - She's In Love With The Boy
52: Prince & The New Power Generation – Diamonds and Pearls
The first album to feature Prince's new backing band, The New Power Generation, Diamonds and Pearls saw the funk icon creating more indelible tunes like "Gett Off," "Cream," and more.
51: Fugazi – Steady Diet of Nothing
While it's often overlooked in the band's history, Fugazi's second album cemented the group as legends of the post-hardcore movement.
50: Garth Brooks – Ropin' the Wind
Garth Brooks' third album was also the first country album to top the Billboard 200, proving that country music had appeal far beyond its genre.
49: La Maldita – El Circo
One of the biggest-selling rock albums in Mexican history, El Circo helped to bring the burgeoning Rock En Espanol movement to the Engish speaking world.
48: Public Enemy – Apocalypse 91… The Enemy Strikes Black
Apocalypse 91… The Enemy Strikes Black was recorded on very short notice. The material that Public Enemy had been working on for years was stolen. Still, the album feels effortless, proving its creators are among the best hip-hop groups in history.
Public Enemy - Can't Truss It
47: Queen – Innuendo
Innuendo was the final Queen album to be released during Freddie Mercury's lifetime, serving as a perfect closure to one of music's most dazzling voices.
46: Tanya Tucker – What I Do With Me
What I Do With Me offers some of the best vocal performances of Tanya Tucker, arguably one of the best female country singers of her time.
45: Slick Rick – The Ruler's Back
While it might not have reached the same level of notoriety as Slick Rick's debut, the rapper's sophomore effort marked an important transition period in his life.
44: Temple of the Dog – Temple of the Dog
The Seattle supergroup composed of Chris Cornell and members of Pearl Jam only released one album: a tribute to the late Andrew Wood, who sang in the bands Malfunkshun and Mother Love Bone. The big hit was, of course, "Hunger Strike," but there are plenty of other gems as well, including "Say Hello 2 Heaven."
Temple Of The Dog - Hunger Strike
42: Black Sheep – A Wolf in Sheep's Clothing
Irreverent and satirical, Black Sheep's debut offered a change of pace compared to its more somber peers in East Coast rap.
41: Blur – Leisure
While frontman Damon Albarn has famously come to dislike it, Leisure is one of the reasons that Blur came to be regarded as one of the best British guitar bands of the 90s.
40: Mariah Carey – Emotions
Emotions saw Mariah Carey take more creative control over her work, with a disco edge added to her soulful pop.
39: Marty Stuart – Tempted
Pop-country might get a bad reputation at times, but Marty Stuart's 1991 album proved there was a way to do it right.
38: Matthew Sweet – Girlfriend
Girlfriend is known for being Matthew Sweet's breakup record, but there's little to sob about when it comes to his expertly crafted power pop.
37:Mudhoney – Every Good Boy Deserves Fudge
Though Mudhoney nearly released their second album on a major label, the decision to opt for an independent one instead is largely credited for helping keep the iconic Pacific Northwest mainstay Sub Pop Records in business.
36: DJ Quik – Quik Is the Name
Originally intended to be distributed as a low-budget mixtape, DJ Quik's debut album was not only a commercial success, but set him apart from his fellow gangsta rappers of the era.
35: Smashing Pumpkins – Gish
On Gish, Smashing Pumpkins frontman Billy Corgan found a perfect balance between hard rock and gothic post-punk.
34: Sting – The Soul Cages
Sting's third solo album The Soul Cages is a heartbreaking concept record about the death of the Police frontman's father.
Sting - The Soul Cages (Official Music Video)
33: Superchunk – No Pocky for Kitty
While Superchunk's 1990 self-titled debut didn't fully capture the band's magnetism, its follow-up serves as a more apt introduction to the indie icons.
32: Boyz II Men – Cooleyhighharmony
Spawning singles like "Motownphilly" and "It's So Hard to Say Goodbye to Yesterday," Boyz II Men's debut is a master class in New Jack Swing, which fuses elements of funk, hip-hop, jazz, and R&B.
31: Reba McEntire – For My Broken Heart
Described as "a form of healing for all our broken hearts" in the liner notes, Reba McEntire's 18th album is poignantly dedicated to the members of her touring band who were killed in a plane crash not even a year earlier.
30: Jodeci – Forever My Lady
Rarely is 90s R&B better than it is on Jodeci's debut album. Their influence has left a mark on rappers like Drake, Jay-Z, and Cardi B.
29: Primus – Sailing the Seas of Cheese
Featuring songs like "Jerry Was a Racecar Driver" and "Tommy the Cat," Sailing the Seas of Cheese showcased new possibilities for the electric bass in rock.
28: The KLF – The White Room
Originally intended to be a soundtrack to a scrapped film of the same name, The White Room is a subtly cinematic dose of electronic music and one of the best albums of 1991.
27: The Orb – The Orb's Adventures Beyond the Ultraworld
One massive, continuous composition spread across a double album, The Orb's debut acts like a mind-bending psychedelic trip in audio form.
26: Tom Petty and the Heartbreakers – Into the Great Wide Open
It would be nearly impossible to follow up the massive success of his solo album, Full Moon Fever, but Tom Petty came mighty close with the 1991 album Into the Great Wide Open.
25: Saint Etienne – Foxbase Alpha
Featuring a daring cover of Neil Young's "Only Love Can Break Your Heart," Saint Etienne's debut album infused their love of 60s pop with clubby beats and clever samples.
24: Soundgarden – Badmotorfinger
Though it wasn't the album that would ultimately lead to Soundgarden's mainstream success, Badmotorfinger was their first album to include bassist Ben Shepherd, whose expertise gave the band a more well-rounded sound on songs like "Rusty Cage" and "Jesus Christ Pose."
Soundgarden - Jesus Christ Pose (Official Music Video)
23: 2Pac – 2Pacalypse Now
With heavy subject matter like police brutality and systemic poverty, 2Pac's debut solo album is a crucial entry point to one of the world's most revered rappers.
22: De La Soul – De La Soul Is Dead
On their second album, De La Soul shed their hippie-friendly image for a darker record that was no less interesting and influential.
21: N.W.A. – Efil4zaggin
Though N.W.A. were relatively short-lived, the massive success of their second and final album testifies to their monumental impact and lasting legacy.
20: Bonnie Raitt – Luck of the Draw
Bonnie Raitt wrote this 1991 album on a creative retreat, dedicating it to fellow blues icon Stevie Ray Vaughan in the liner notes.
19: Pearl Jam – Ten
Blending the oncoming grunge craze with the infectious energy of stadium-sized hard rock, Eddie Vedder and Pearl Jam's debut album was a modern classic with hits like "Jeremy," "Alive," and "Even Flow."
18: Ozzy Osbourne – No More Tears
Including tracks like "Mama, I'm Coming Home" and the Grammy-winning "I Don't Want to Change the World," is not only a highlight in Ozzy Osbourne's career, but a landmark effort in 90s metal.
17: Red Hot Chili Peppers – Blood Sugar Sex Magik
Produced by Rick Rubin and spawning funk-rock classics like "Under the Bridge," "Give It Away," and "Suck My Kiss," Blood Sugar Sex Magik was when the Red Hot Chili Peppers really found their groove.
16: Talk Talk – Laughing Stock
Like its predecessor Spirit of Eden, Talk Talk's fifth and final album featured a large ensemble of musicians to create a hushed masterpiece that sounds like little else.
15: Dinosaur Jr. – Green Mind
Often considered to be more of a J Mascis solo endeavor than a full-band album, Dinosaur Jr.'s 1991 major label debut dialed back on their noise-rock roots.
14: Teenage Fanclub – Bandwagonesque
More recent rock icons like Jimmy Eat World's Jim Adkins and Death Cab for Cutie's Ben Gibbard are noted fans of Teenage Fanclub's 1991 masterpiece of a third album, often considered to be one of the best alternative rock albums of all time.
13: Primal Scream – Screamadelica
Not only did Primal Scream's third album push the boundaries of rock, but it also helped shape the future of electronic music to come.
12: Orbital – Orbital
Taking cues from their krautrock forebears, Orbital's self-titled first album is a must-listen for techno fans.
11: R.E.M. – Out of Time
On their seventh album, R.E.M. went from a cult band to rock radio staples. Out of Time earned them three Grammy awards and spawned their biggest single, "Losing My Religion."
10: Pixies – Trompe Le Monde
On their 1991 album, Pixies ditched the surfy sound of 1990's Bossanova and returned to the abrasive noise-rock they were known for.
09: U2 – Achtung Baby
Co-produced by Brian Eno, U2's seventh studio album Achtung Baby added a wider array of influences to their arena rock, with hits like "Mysterious Ways," "Even Better Than the Real Thing," and "One."
08: Gang Starr – Step in the Arena
Often considered to be one of the best hip-hop albums of all time, 1991's Step in the Arena solidified Gang Starr's status in the hip-hop pantheon.
Gang Starr - Step In The Arena
07: Slint – Spiderland
The second and last album by Kentucky post-rockers Slint saw little commercial success upon its release. However, it's since become regarded as a cult classic, inspiring countless like-minded bands.
06: A Tribe Called Quest – Low End Theory
One of the most beloved albums in hip-hop, The Low End Theory bridged the gap between rap and jazz. It feels just as timeless decades later.
05: Massive Attack – Blue Lines
Though the term wasn't widely used at the time of its release, the debut album by the pioneering Bristol group Massive Attack is widely regarded as the first trip-hop album in history.
04: Metallica – Black Album
Metallica's self-titled fifth album, colloquially known as the Black Album, wasn't just the band's best-selling record. It also helped push heavy metal towards the mainstream with songs like "Nothing Else Matters" and "Enter Sandman."
03: Guns N' Roses – Use Your Illusion I & II
Released in conjunction with each other, Use Your Illusion I & II saw Guns N' Roses expand their hard rock sound with elements of blues and classical music. It also included one of the most epic rock songs ever, "November Rain."
Guns N' Roses - November Rain
02: My Bloody Valentine – Loveless
My Bloody Valentine certainly wasn't the first shoegaze band, but 1991's Loveless is frequently cited as one of the best shoegaze albums ever.
01: Nirvana – Nevermind
At a time when hair metal still dominated the rock sphere, Kurt Cobain, Dave Grohl, and Krist Novoselic crafted a breakthrough album, henceforth declaring grunge the new black.
Nirvana - Smells Like Teen Spirit (Official Music Video)
Think we've missed one of the best albums of 1991? Let us know in the comments below!