Under Their Skin: Artists Influenced By Frank Sinatra
Sinatra's influence has spread far and wide, crossing genre boundaries with ease.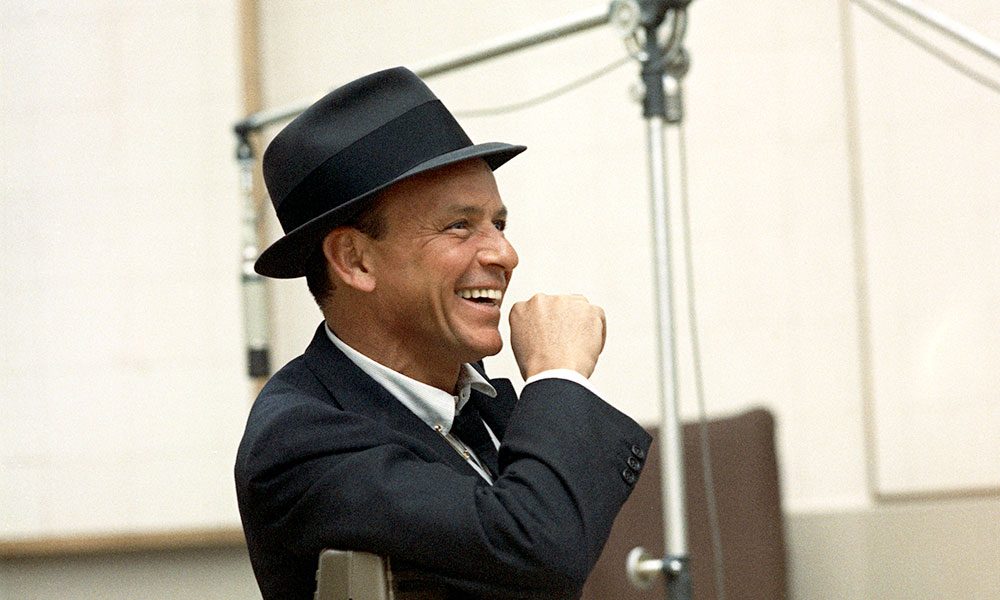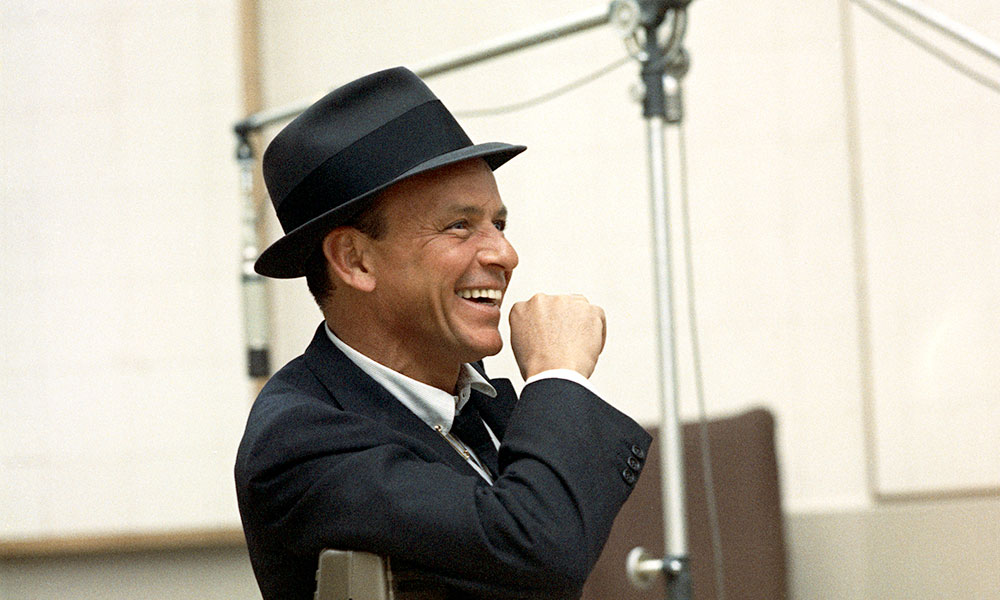 Frank Sinatra set the benchmark. Once he'd recorded a song, his version became definitive – and not only in his lifetime. 'My Way', 'Strangers In The Night', 'New York, New York', 'I've Got You Under My Skin'… Decades after Sinatra put them on record, his versions have endured like no one else's. Even Bob Dylan, who, in the 60s, made it his mission to tear up the rulebook and establish a new world order where singer-songwriters sat at the head of the table, recorded a collection of songs that Sinatra originally made famous. Noting how The Chairman Of The Board has, ultimately, outlasted some of the ideals of the 60s, Bob told AARP magazine: "All those things that we thought were here to stay, they did go away. But he never did."
But Sinatra's legacy is not just in recorded song. He was a style icon, an Oscar-winning film star and a mogul that launched his own record label before any other artist had the stature to do so. Hollywood stars have emulated him (surely George Clooney was living out more than a few fantasies when he remade the Oceans films); pop stars have genuflected before him. In short, he laid the template for every major star that followed in his wake.
The search for a "new" Frank Sinatra has been fruitless. There was – and will only ever be – one Chairman Of The Board. But that hasn't stopped a host of artists from paying tribute to the man who inspired them. In the 80s and 90s, Michael Feinstein, Curtis Stigers and Harry Connick, Jr, followed in his footsteps when they recorded songs from the Great American Songbook. (In fact, Connick, Jr's career, in particular, was so closely modelled on Sinatra's that his first notable film appearance was, like Frank's, in a war movie.)
And then there was Robbie Williams, who, after spending years revelling in being one of modern pop's cheeky chappies, wholesale lifted Sinatra's image for his 2001 album Swing When You're Winning, going so far as to try and recreate the Frank and Nancy duet, 'Something Stupid', with Nicole Kidman.
Not that Frank himself was ever short of a singing partner. As his two studio albums of the 90s, Duets and Duets II, revealed, everyone from rock icons Bono and Chrissie Hynde, to Motown stars Stevie Wonder and Gladys Knight, jazz contemporary Tony Bennett and country legend Willie Nelson, queued up to work with him. As these collections show, too, Sinatra's influence has spread far and wide, crossing genre boundaries with ease. In the early part of the 21st Century, you were just as likely to hear modern-day crooner Michael Bublé reference The Chairman as you were hip-hop icon Jay-Z, who proclaimed himself "the new Sinatra" in 'Empire State Of Mind' – a song that never would have been written were it not for Sinatra's defining Big Apple anthem, 'New York, 'New York'. Even alt.rock psychonauts The Flaming Lips have honoured the man, recording 'It Was A Very Good Year' on the 1993 tribute album, Chairman Of The Board, while cult Scottish indie outfit Danny Wilson named themselves after the 1952 Sinatra movie, Meet Danny Wilson.
"Frank Sinatra is an all-timer, the true definition of class and style," said R&B star Alicia Keyes, who, in February 2008, performed 'Learnin' The Blues' as a virtual duet with Sinatra at the 50th annual Grammy Awards. Almost eight years later, on 5 December 2015, she was among the line-up of Sinatra 100: An All-star Grammy Tribute, performing 'I've Got A Crush On You' at the star-studded event held in Las Vegas to celebrate Sinatra's centenary.
With Lady Gaga, Usher and Family Guy creator Seth MacFarlane also queueing up to pay tribute to the man, the event proved that, 100 years after his birth, The Chairman's influence is as strong – and far-reaching – as it ever was.
Explore our dedicated Frank Sinatra page here, and listen to our Under Their Skin playlist below:
Format:
UK English