Sum 2 Prove: How Lil Baby Is Leading The New Wave Of Atlanta Rap
Who is Lil Baby? As the new crown prince of Atlanta hip-hop, his rapid ascent was no accident, but the result of a skilled artist who rapped his way to the top.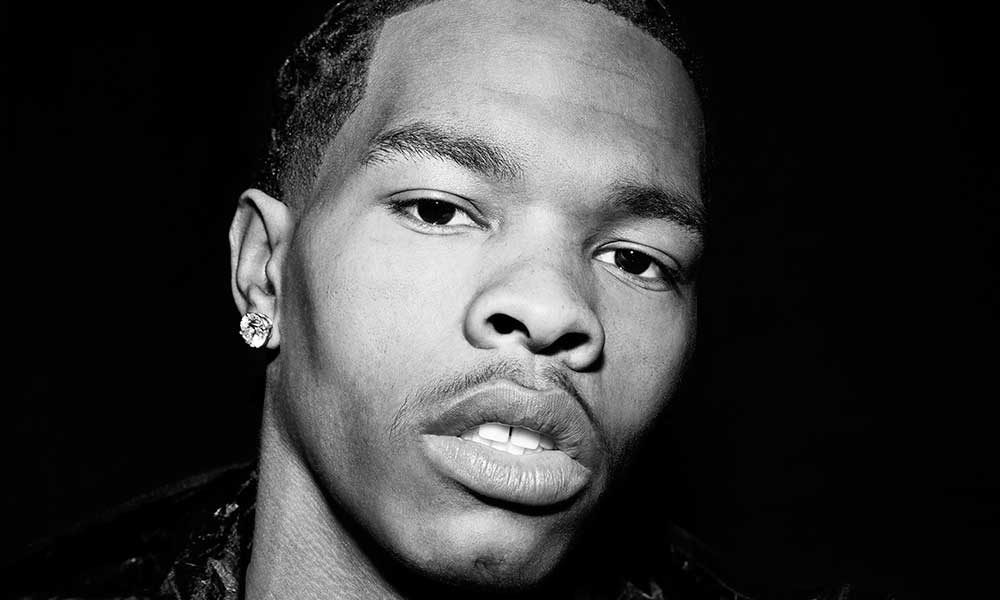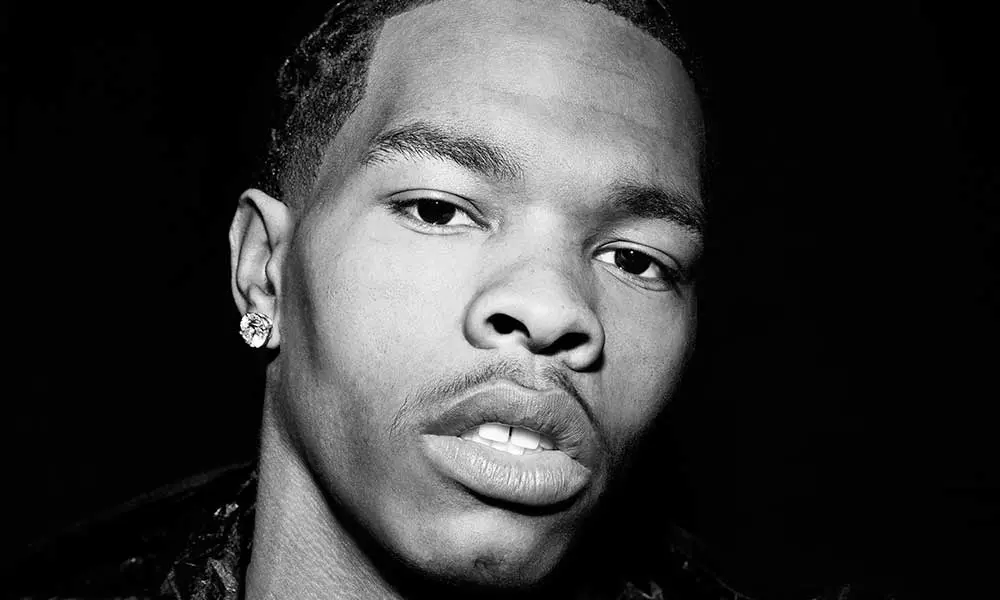 Lil Baby has quickly become one of the most successful figures at the forefront of Atlanta's rap scene, a city that's been largely responsible for hip-hop's biggest hits over the last few decades. Atlanta has not only birthed countless skilled MCs, but spawned the entire trap genre that has permeated mainstream pop music for the past five years. But who is Lil Baby, and how does he fit in?
Lil Baby's six steps to fame
Atlanta is the hub of hip-hop innovation, populated by artists like Gucci Mane, Young Thug, Migos and now Lil Baby, the city's latest torchbearer. These artists have cultivated a community inside the music industry, largely helmed by Quality Control, enabling themselves to forge their own sound both independently and as a collaborative unit.
Listen to the best of Lil Baby on Apple Music and Spotify.
Within just a few years, Lil Baby has overtaken the airwaves, topped the charts, and even picked up a Grammy nomination, strengthening Atlanta's hold on hip-hop in the process. During his rapid ascent, he's achieved more success than others manage in a decade. His flow is fluid, masterful, melodic and self-assured, and though it seems like he's already at the top of his game, he's only just getting started. Here are Lil Baby's six steps to fame.
Master the game
Lil Baby started off hustling, making money on the streets, but quickly ended up establishing a relationship with other rappers in his neighbourhood. While he previously had no interest in music and was happy to keep making money the best way he knew how, local talent eventually encouraged him to get in the studio.
Lil Baby's confidence and ease on the mic is a natural gift, and the rapper insists he's still perfecting his craft. He looks at rapping with the mentality of an athlete in a game: among a sea of rappers who expect to "get it" right away, Lil Baby is methodical in his approach. With each new project, he grows, flexes his skills and keeps learning. This measured approach is evident in his gradual growth to recognition, and though the rapper came into fame relatively quickly, it wasn't exactly overnight.
Stay hungry
Lil Baby, whose real name is Dominique Jones, came up in Atlanta, revealing his ambition at a young age. He had no issues with academics, but frequently got into trouble in high school. Despite later dropping out, Lil Baby kept busy, making money to provide for his family by whatever means necessary. He was well-known in Atlanta, and though he had no initial desire to become a rapper, other Atlanta stars and industry leaders recognised his talent and charisma. His early ascendancy was curtailed, however, when he got caught up in legal troubles, resulting in multiple arrests and a prison sentence at the age of 18.
After his release, Lil Baby got more serious about rapping. He recorded a song in the studio and put a snippet on Instagram, which quickly caught the attention of Gucci Mane and Young Thug, both of whom were vying to sign him. Young Thug subsequently locked in the deal and took the time to mentor the young rapper, even paying him to stay off the streets and spend time in the studio. The co-sign from Thug was enough to light a fire under Lil Baby, who started spending nearly every day recording. He soon signed to Quality Control and dropped his debut mixtape, Perfect Timing, in 2017, featuring collaborations with Lil Yachty, Young Thug and a gaggle of underground artists.
Study your craft
When Perfect Timing tape turned industry heads, Lil Baby got back into the studio to continue honing his craft. He continued rapping with focus, pushing himself to do better with each new project. His second tape, Harder Than Hard, dropped just a few months later, putting Lil Baby on everyone's radar. Harder Than Hard boasted features from a variety of heavy-hitting artists, including Starlito, Hoodrich Pablo Juan, Drake, Moneybagg Yo, Young Thug, Lil Uzi, Gunna and Offset. The production was next-level as well, with recognisable tags from Southside, Wheezy, Turbo, Quay Global and Tay Keith.
Lil Baby applied the same hard-working mentality with rapping as he did during his time on the streets, dropping 2 The Hard Way, a collaborative mixtape with Atlanta rapper Marlo, quickly followed by another mixtape, Too Hard, all before the year was out. Each project brought Lil Baby closer to the mainstream, and Too Hard catapulted him beyond the ranks of Atlanta's rap game. The single and music video for 'Freestyle', revealed in the run-up to Too Hard's release, put other rappers on notice that Lil Baby had no signs of stopping.
Lil Baby "Freestyle" Official Music Video
Be authentic
Though Too Hard included a number of guest spots, Lil Baby shined on his solo tracks. While sharpening his skills, the themes of his work progressed, and fans could witness the rapper coming to terms with his sudden fame and his not so distant past. "Remember that shoot-out we had that time we thought a kid died?" he raps on 'Best Of Me'. "Only thing I know is when we pulled up, everybody hopped out fine/I remember on the way back, everybody in the car quiet."
First and foremost, Lil Baby's music is authentic. He raps about his lived experience, using his past as a stepping stone to move forward and make his life better. With his profile on the rise, Lil Baby pushed even harder, releasing his official debut album, Harder Than Ever, in 2018.
Work with the best
Harder Than Ever debuted at No.3 on the Billboard 200 and included a track with Drake, 'Yes Indeed'. A Drake collab is often a benchmark for newfound mainstream success, and Lil Baby barely missed a beat, releasing his fifth mixtape, Drip Harder, with Gunna.
Featuring more A-list guest spots from Drake, Nav, Lil Durk and Young Thug, Drip Harder was the Lil Baby and Gunna show. The duo's chemistry made it clear that Atlanta had not one, but two superstars in the making. Their defining hit, 'Drip Too Hard', went platinum and received a Grammy nomination for Best Rap Performance.
Lil Baby continued his victory lap, releasing Street Gossip later in 2018, which featured verses from Meek Mill and Atlanta heavyweights Gucci Mane, Offset, 2 Chainz, NoCap and Young Thug.
Lil Baby x Gunna - "Drip Too Hard" (Official Music Video)
Keep your eye on the prize
As the 25-year-old MC gears up for his forthcoming (and aptly named) sophomore release, My Turn, on 28 February, he's already given fans a taste of what the next chapter holds. On 'Sum 2 Prove', he once again grapples with success:
"Livin' like we in a race/I might come in first and second, but I won't ever be last/Lately I been in my bag/Bro told me don't take my foot off the gas/They give you a inch, gonna take you a mile/I'ma shoot by myself, like a technical foul/City to city, got girls goin' wild."
After dropping two more buzzy singles, 'Out The Mud', featuring Future, and 'Woah', Lil Baby has set his sights far beyond the Atlanta skyline.
My Turn is out on 28 February and can be bought here.
Format:
UK English