'Phases Of Reality': William Bell Rings Some Home Truths
Presenting a view of life and love that still resonates, William Bell's 'Phases Of Reality' should be better remembered than it is.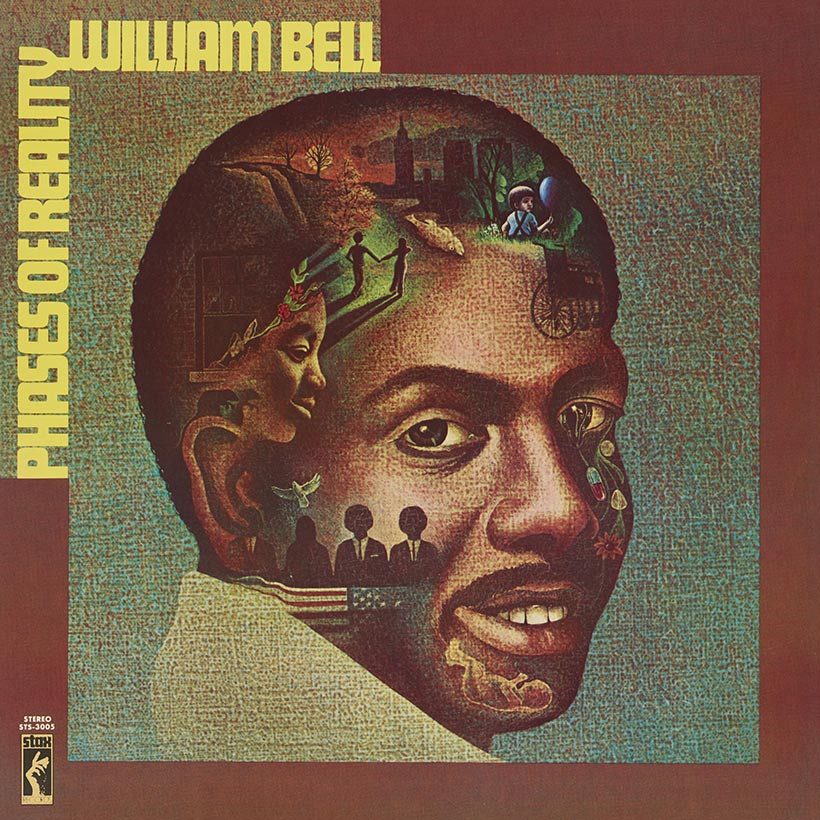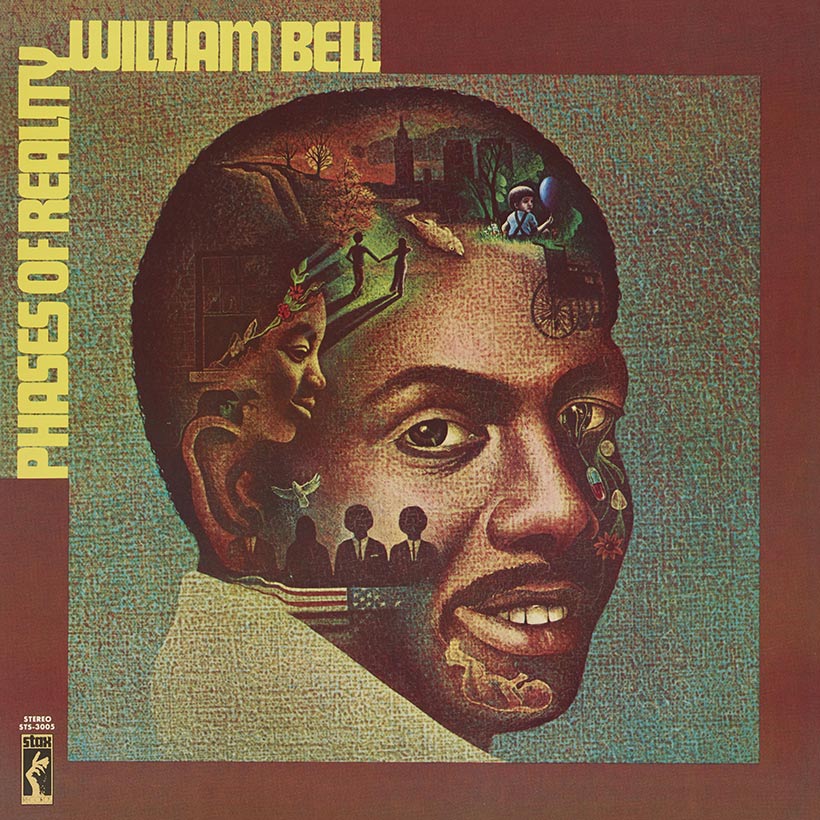 William Bell, the great soul songwriter, remains an under-appreciated performer, perhaps because he was never the most assertive vocal presence at a label where bigger, stronger male characters ruled. This is a cryin' shame, because Bell possessed the chops to deliver his thoughtful, wise, often subtle songs better than anybody. And Phases Of Reality is packed with great songs, perfectly delivered.
Listen to Phases Of Reality now.
Not what you'd expect
The album wasn't an unalloyed success, perhaps hindered by the slightly weird cover illustration by Don Brautigan, a fashionable artist for soul sleeves back then. It was a bit sci-fi for a Stax record, but clearly depicts Bell's mighty mind mulling over the state of African-Americans, life, love, and, well, pain, in 1972.
The record opens with the ballsy "Save Us," in which the William Bell known for the tender "I Forgot To Be Your Lover" stands aside in favor of one who sees what is going on in some parts of his community and loathes it: mothers crying, dads in despair, and dealers killing their children one hit at a time. With a rolling, heavyweight feel, sanctified organ, and fly wah-wah guitar, Bell calls on the Lord to intervene. (Well, Richard Nixon sure wasn't going to do it.) If this doom-laden Bell is not what you'd expect, remember that he co-authored one of the darkest songs in Stax's canon, "Born Under A Bad Sign."
Plenty for romantics
Stay with us now, romantics, because there's plenty for you too. The chugging "True Love Don't Come Easy" addresses a lover who doesn't care anymore. There's a tender waltz ballad in the regretfully pragmatic "What I Don't Know Won't Hurt Me," and a similar feeling pervades "If You Really Love Him," both songs that Bell had no hand in composing. Less successful is "Lonely For Your Love," which might have worked as another slowie were it not for a cod-reggae arrangement.
Back on the social observation tip, Bell's tale of addiction, "Fifty Dollar Habit," told in the first person to humanize its awful warning, is a remarkable track; it opens as a blues, as rural as you could imagine, but those licks are strikingly played on a then-fashionable guitar-sitar, which makes perfect sense when the beat kicks in and suddenly it's urban blues for a superbad era. It sounds suspiciously like Albert King delivering the guitar solo too, perhaps paying Bell back for writing "Born Under A Bad Sign."
"The Man In The Street" takes a totally different approach, with lush strings and floating, almost scat vocals from The Sweet Inspirations, but its message is nonetheless another story from true life, a little reminiscent of Terry Callier. The slippery rhythm of the title track owes plenty to Sly & The Family Stone's "Family Affair" – and is every bit as intriguing.
Thoughtful, sensitively delivered, (almost) perfectly crafted, and produced and arranged by William Bell himself, Phases Of Reality presents a view of life and love that still resonates to a considerable extent. This album should be better known, and William Bell should be more lauded. Why aren't they? Maybe it's just a phase of reality.