Kool And The Gang
The New Jersey funk group are best known for songs like 'Jungle Boogie,' 'Hollywood Swinging,' and 'Ladies' Night.'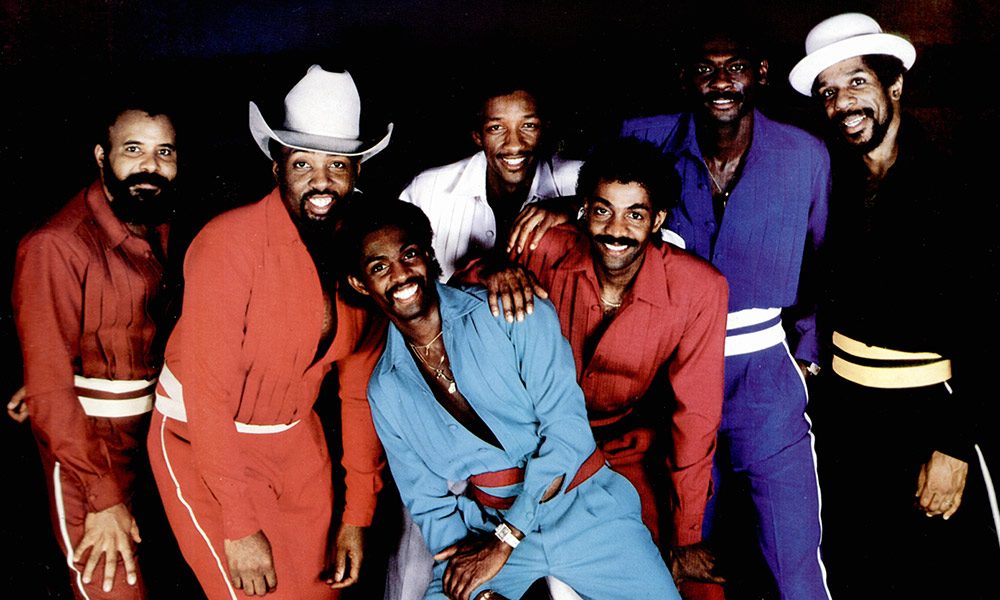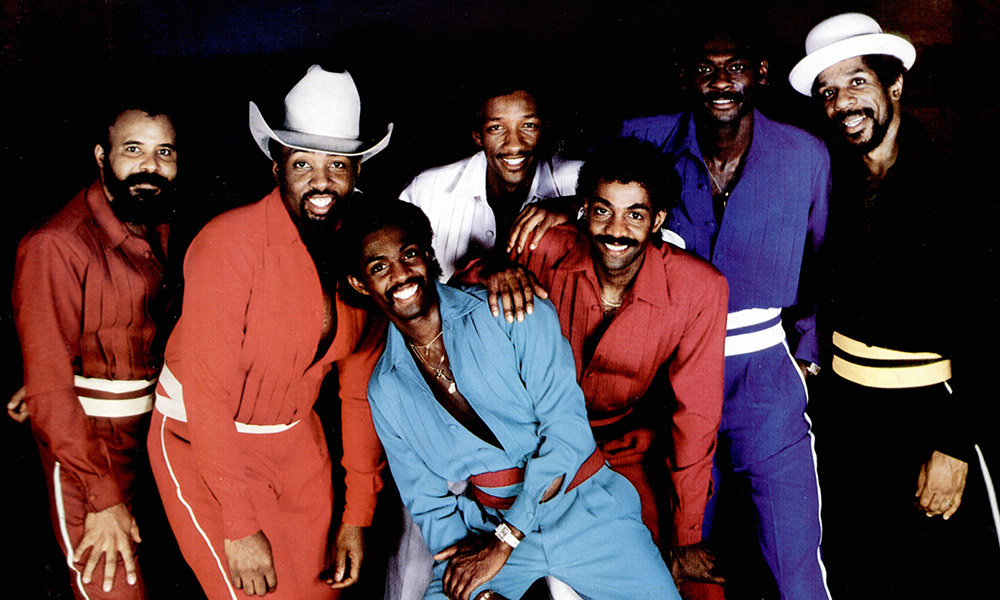 One of the most respected and hardest working outfits in the history of boogie, funk and sublime disco Kool and the Gang have been active since 1964 in some shape or form and we have the vast majority of their classic period discs to entice you into their world. Remarkably the Bell brothers Robert and Ronald, George Brown and Dennis Thomas are still active members, a testament to their longevity and popularity.
There is much to discover here, from the critically acclaimed masterpieces Light Of Worlds and Spirit Of The Boogie through Open Sesame (whose title cut won them a Grammy Award) and then the ultra commercial zenith when new lead singer James "J.T." Taylor became a member and helped take "Ladies Night", "Celebration", "Get Down On It", "Fresh" and "Cherish" into international living rooms.
Permanent fixtures on the pop and R&B chart from the outset, Kool and the Gang boast five Platinum albums with many more Gold and Silver sales. Their 1984 disc Emergency is a firm favourite in the UK (as are Something Special, As One and In the Heart) and for those who want an overview there are several handy compilations to investigate:  The Millennium Collection: The Best of Kool and the Gang is an obvious way to discover them. The Hits: Reloaded offers a broader sweep of their much-loved dance floor heyday with the songs performed by various artists from the worlds of pop, soul and hip hop. In some ways Kool and the Gang are the equivalents of the Northern Soul acts so beloved by European modernists. Besides, any group whose name becomes a hip piece of slang (check John Travolta telling Samuel L. Jackson "Kool and the gang" in Pulp Fiction) is already embedded in the cultural consciousness. Now, let's get serious.
Teenagers Robert and Ronald Bell formed their first act with high-school friends, playing local jazz clubs in the Jersey City area as the Jazziacs. Already accomplished funkateers in 1964 they became one of the first acts to sign to Gene Redd's De-Lite Records label in 1968 having now become Kool and the Gang officially. They moved to New York and recorded their debut with Redd helming, establishing a blueprint of classy soul jazz-funk with pop licks and plenty of brass and rhythm. Their self-titled single "Kool And The Gang" made inroads into the R&B and Pop charts and so they arrived in style.
Live at the Sex Machine (1971) was quite a revolutionary sound. Hardcore funk items like "Pneumonia" and "Who's Gonna Take the Weight?" hit all the right urban R&B buttons. The track "Funky Man" was sampled by The Prodigy much later on "Smack My Bitch Up" but then K and the G have provided a generous amount of no-brainer samples for golden era Hip-Hop artists.
Still mixing originals with classic pop and soul material Live At PJ's Hollywood saw them returning to jazzier roots with a version of Charles Lloyd's "Sombrero Sam" while mixing their own grooves to Isaac Hayes' "Ike's Mood" and the wall of sound Spector classic "You've Lost That Loving Feeling" which they treated to an almighty funk work out.
1972's Music Is the Message saw a change of direction as the band concentrated on mostly brand new compositions with the outstanding "Love the Life You Live Part 1 and 2)" and "Soul Vibrations" moving them to the forefront of emerging disco.
The first breakthrough is Good Times, a #34 smash. Now they were set for the big time and Wild And Peaceful is a place where anyone with an interest in pure funk could start their discovery. It contains "Jungle Boogie" and "Hollywood Swinging", massive hits that made Kool a household name. Now producing themselves they made the experimental Light Of Worlds album in 1974, incorporating synths, Vibraphone, Mellotron, Kalimba and superb backing vocalists. The key track "Summer Madness" has been used in movies (Rocky) and sampled a-plenty (Gang Starr, Boyz II Men, Erykah Badu and Mad Skillz have made the best use of the signature licks). Also, check "Higher Plane" and "Rhyme Tyme People" both are definite precursors of Hip-Hop and still deserve maximum respect for their innovative productions.
Spirit Of The Boogie allowed for greater improvisation and took a few left-field turns that wowed the writers in 1975 although it was Love & Understanding (partly recorded at the Rainbow Theatre in London) that cemented their European appeal.  Open Sesame and The Force didn't find so much favour, though both are excellent recordings, slick and spacey. Everybody's Dancin' was a similar sleeper but is now seen as the calm before the storm of Ladies' Night where disco comes to town and blows everyone away. Every cut here was a hit with the title track, "Too Hot" and "Hangin' Out" being the main charm. Ladies' Night was a clever piece of business too because the Bell brothers honed their sound towards an area where black funk freaks and white disco kids could meet and share floor space. This is a classic. Simply put: discover!
With huge sales racking up by the turn of the decade 1980's Celebrate! merited that exclamation mark. With Deodato providing early programming, orchestration and production Kool made another quantum leap into post-disco, hammering out razor-sharp R&B pieces like "Night People" and "Take It to the Top". The #1 hit "Celebration" is a timeless classic (they have plenty of others) and has achieved the rare distinction of going Platinum as a physical 45rpm single and as a download.
Something Special and As One continued the Deodato connection and gave us brilliant hits: "Steppin' Out", "Take My Heart" and the party cut "Get Down on It" perfected urban disco again. There's a bit more rock to In the Heart and Emergency, both albums that remain hugely popular in the UK thanks to "Joanna", "Cherish" and "Fresh"  – three of the most influential tracks in any self-respecting New Romantic DJ's box. With "Fresh" entering the street lingua franca as new coinage for "good thing" Kool and the Gang's reputation soared again.
A switch to Mercury for Forever produced the hit "Stone Love" while Sweat moved them into a synth and dance area. The Gang are back on our turf on Gangland where the Kool players back a cast of rappers. It's a hip and funky affair of course with three different remixes of "Jungle Boogie".
The most recent release is available here: Kool for the Holidays is a Christmas offering while Still Kool (2007) goes back to their funk sources and is highly recommended for discovery. Check it with the Bonus Disc extras where you get a fistful of hits for your hard-earned. Nice.
The Hits-Reloaded is also a very intriguing release. Kool features a list of other talents here: Blue, Liberty X, Ashanti, Lisa Stansfield, Jamelia, Jamiroquai, Big Brovaz, Beverley Knight, Blue Cantrell, Sean Paul/Spanner Banner, Youssou N'Dour/Lauryn Hill and Blackstreet. You can't get more eclectic than that fan club!
Back on the road at the time of writing and clutching a Grammy Hall of Fame award for the excellence of "Celebration" Kool are still making news, treading boards and creating great music. Second only to James Brown as a source for samples in rap-music they are an extraordinary act that should be never be underestimated. But then if you're about to stick on "Misled", "Let's Go Dancing", "Fresh" or any of their host of hits you already know what it means to be Kool and the Gang…
Words: Max Bell