George Brown, Co-Founder Of Kool And The Gang, Dies At 74
The band created massive hits like 'Jungle Boogie,' 'Celebration,' and more.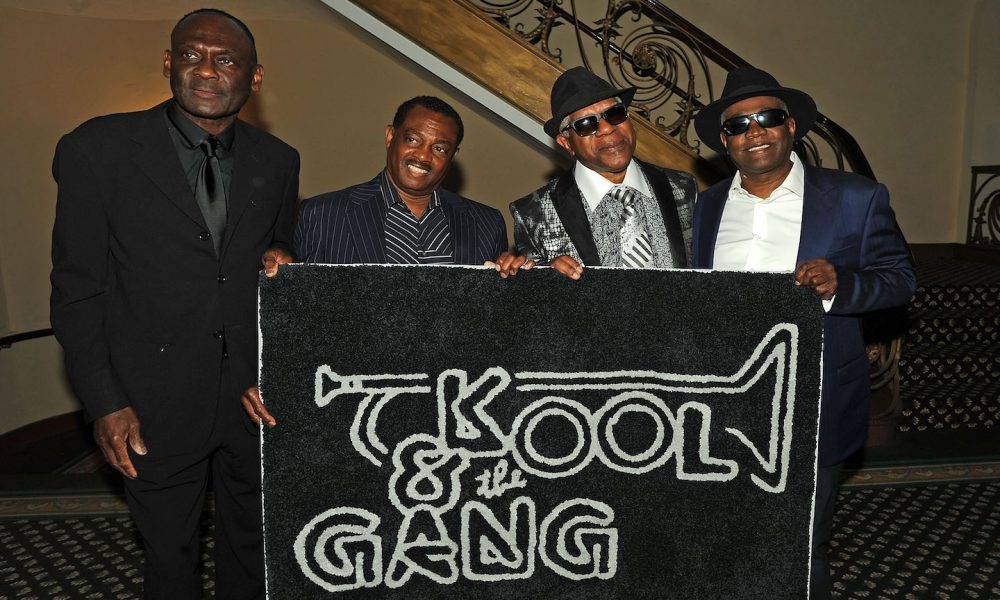 George Brown, co-founder, drummer, and songwriter of Kool & The Gang, has died after a battle with lung cancer. He was 74.
"When asked to describe his music, Brown always replied, 'The sound of happiness,'" according to a statement released from a representative.
Brown, along with Robert "Kool" Bell on bass, his brother Ronald Bell on tenor, and lead vocalist James "J.T." Taylor, was one of the songwriters in the band that created such hits as "Jungle Boogie," "Hollywood Swinging," "Celebration," and "Get Down on It."
The Jersey City, N.J. native was deeply influenced by jazz legends like Elvin Jones, Art Blakey, and Jack DeJohnette. According to a biography featured on the Songwriters Hall of Fame website, "He and future Kool & The Gang keyboardist Ricky West lived in the same building, and West introduced him to the band's future saxophonist and musical director Ronald Bell and future trumpeter Robert Mickens, and soon they were playing in clubs six nights a week in a jazz band while still in high school."
Kool & The Gang - Get Down On It
By the time the mid-1960s rolled around, members of the group were performing in an instrumental jazz and soul group called the Jazziacs. After playing venues in New York City under various names—and serving as backup in a Motown covers band—they became Kool & the Gang in 1969. The band struck commercial success in 1973 with their album Wild and Peaceful, which produced the monumental hits that still find new audiences today in "Jungle Boogie" and "Hollywood Swinging." It's worth noting that Brown's drumming on the band's recordings have been sampled by many hip-hop artists and producers from the beginning of the genre through the present.
The band's golden age occurred from roughly 1979 through 1986 with massive hits like "Ladies' Night," "Get Down on It," "Joanna," "Cherish," and their most popular song, "Celebration." The group's 1984 album Emergency sold a staggering two million copies. "Celebration" was later used in national media coverage of the 1980 World Series, the 1981 Super Bowl, and the 1981 NBA Championship.
In all, Kool & the Gang won two Grammys, seven American Music Awards, and was inducted into the New Jersey Hall of Fame. Until he retired in August 2023, Brown toured with Kool & the Gang entertaining fans around the globe.
His family have asked, in lieu of flowers, that donations be made to the Lung Society of America.