'We Need Some Hits!' Kool And The Gang's George Brown Tells Questlove About 'Jungle Boogie'
Brown is the featured guest in the latest edition of the Questlove Supreme Podcast.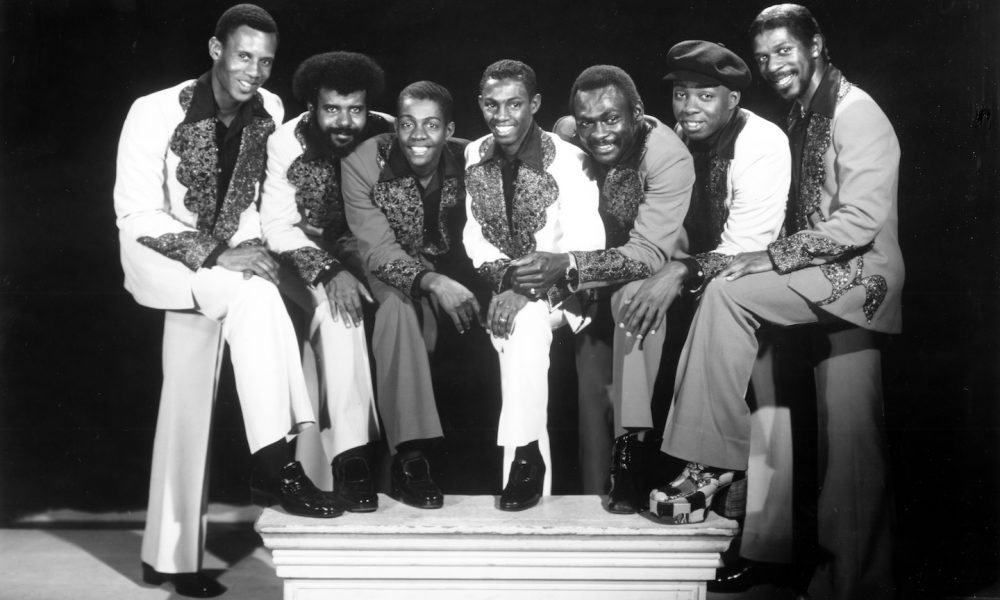 George Brown of Kool and the Gang has described to Questlove the creation of the celebrated group's 1973 R&B and pop hit "Jungle Boogie," and how it was originally called "Jungle Jim."
Brown, drummer and co-founder of the group, with whom he plays to this day, is the featured guest in the latest edition of the Roots member's Questlove Supreme Podcast. The interview series is described as a "fun, irreverent and educational weekly podcast that digs deep into the stories of musical legends and cultural icons."
George Brown Recalls The Success Of Kool & The Gang's Jungle Boogie
In an extract from the full, near 90-minute show that is running separately on the Roots' official YouTube channel, Brown explains how "Jungle Boogie" arose from a period in which the group were under pressure to sell records. He and other members of Kool and the Gang were in the office of their attorney, who told them in no uncertain terms: "Listen guys, we just need some hits."
The group had formed in New Jersey as far back as 1964, with Robert "Kool" Bell and his brother Ronald joined by Brown and other charter members. Their first U.S. chart appearance came in 1969 with a self-titled single that made the R&B Top 20. A number of other chart singles followed, but it wasn't until the summer of 1973 that their profile was elevated by the Top 5 R&B hit "Funky Stuff."
Brown recalls that "Jungle Boogie" came out of this fertile period of songwriting in New York. "We started coming up with this music," he says. "'Hollywood Swinging' was one, [keyboard player] Ricky Westfield came [up with] that idea…then we came up with 'Jungle Boogie.'
"We were playing it. We had 'Jungle something,' but it was [saxophone player] Dennis Thomas that came in, and when he heard the track, we said 'We're calling it 'Jungle Jim.' He said 'No man, people are boogieing. Let's call it 'Jungle Boogie.' Bingo, done. We got 'Hollywood Swinging,' 'Jungle Boogie,' and 'Funky Stuff' all in one package."
It was the start of a hot streak for Kool and the Gang that would last through the rest of the 1970s and well into the mid-'80s. "Jungle Boogie" reached No.2 R&B and No.4 pop, after which "Hollywood Swinging" became their first R&B No.1 and went to No.6 pop.
Listen to the best of Kool & the Gang on Apple Music and Spotify.