Lloyd Cole
The British singer-songwriter was the frontman for Lloyd Cole And The Commotions and later charted a solo career that continues to this day.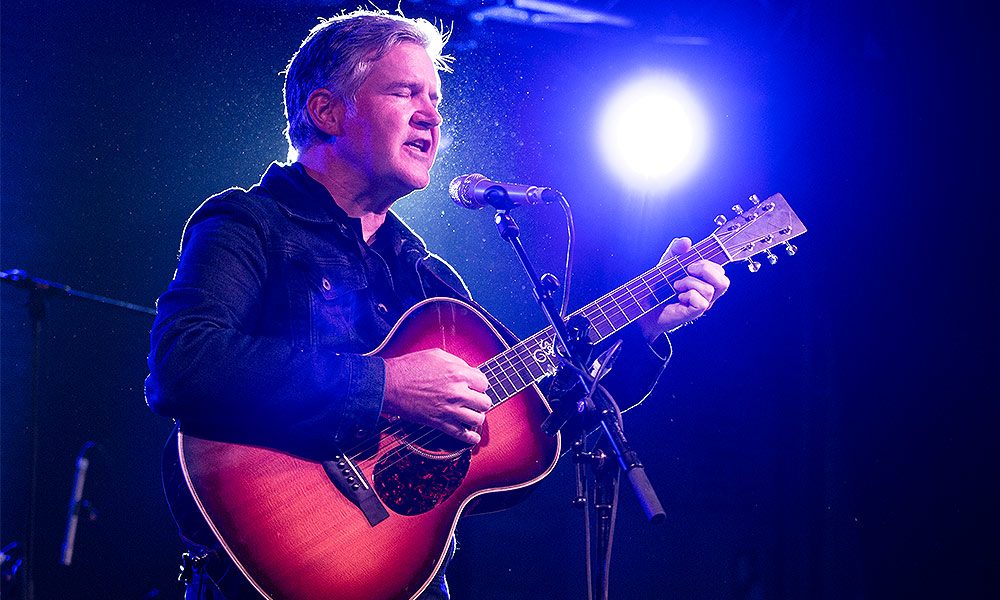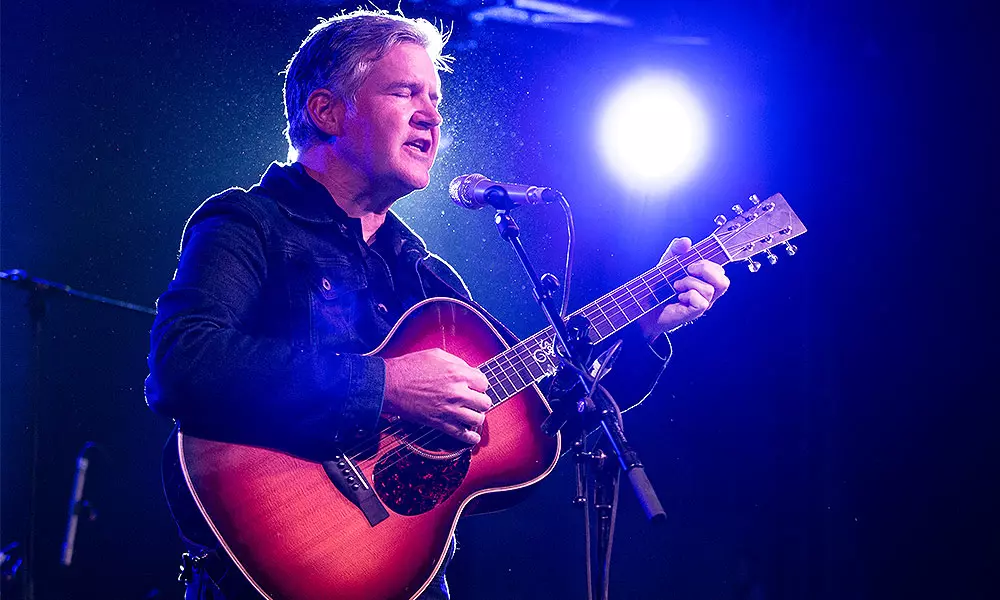 With the breaking news that Lloyd Cole and the Commotions – Collected Recordings 1983-1989 is about to appear it's high time, we ventured towards the discovery of this fine band and the man whose name is synonymous with classy and classic British pop songwriting, singing and performance. The career-spanning back to the vaults 5 CDs and 1 DVD is available via the Universal Music Catalogue: it features the band's three studio albums, Rattlesnakes, Easy Pieces and Mainstream, as well as B-sides, rarities and outtakes and the band's television appearances and promotional videos. Disc 5 will be of particular interest to Lloyd lovers since it contains many never before heard cuts like "Poons", "Old Hats", "You Win" and "Another Dry Day" (there are more), some rare Paris sessions produced by Chris Thomas, plus plenty of choice demos like "Eat My Words, "Jennifer She Said" and "Hey Rusty."
A budget item devised in tandem with Lloyd is also out. This is Don't Look Back: An Introduction to Lloyd Cole and the Commotions, a 20-track single disc that offers most of the hits and retails at under a fiver! Fantastic value and a logical point of entry for newcomers or a chance to update for committed Commotions cats.
Obviously, with Lloyd and company back in the news we'd like to return to the originals, where they came in. It doesn't seem feasible that this adventure took off over thirty years ago with a flurry of top ten, Gold-certified UK albums for the band and four solo albums on Polydor. Not forgetting Lloyd's 2000 release either, The Negatives, recorded in New York with musicians including Jill Sobule (check out her Brad Jones produced work for some astounding power pop) and Dave Derby (ex-Dambusters). More recently Lloyd has been creating electronic sounds with Hans-Joachim Roedilius.
Born in Derbyshire, 1961, Lloyd formed the Commotions with University of Glasgow friends and acquaintances Blair Cowan, Lawrence Donegan, Neil Clark and Stephen Irvine. Their manager Derek McKillop was like a sixth band member. After graduating the band signed to Polydor and wowed from the off with the Bob Dylan inspired single "Perfect Skin" and the follow-up "Forest Fire", both penned at Glasgow Golf Club, where Lloyd's father was club master (the younger Cole is an avid and gifted player himself).
Working with producer Paul Hardiman LC and his Commotions specialised in poetically constructed love songs that made a virtue out of romance, rejection and all the ardent tropes. Finishing the debut album Rattlesnakes in under a month and enjoying the East End locale where they were recorded, the quintet made a ten-song masterpiece with timeless appeal. The Cars Ric Ocasek remixed some of the album while Anne Dudley provided string arrangements. This prestigious album is now available as a 2-CD Deluxe Edition with the four bonus cuts from the first CD plus 14 additional tracks – demos, concert and BBC Radio 1 Sessions, including their cracking version of Television's "Glory".
The literate and melodic approach that worked so well was given even more of a warm and luscious coating on Easy Pieces (1985). This time Clive Langer and Alan Winstanley were at the console. The band and their critics were less convinced that the end results were those envisaged during rehearsals but within the sound, you will detect some fine hooks and plenty of sustained lyricism on "Why I Love Country Music" and "Brand New Friend." It is no disaster.
The band's third and final album is Mainstream. Ian Stanley was at the desk and the band seem capable of bridging the gap between introspection and the larger stadium-style rock that could have made their fortune. Ever-principled however they still stuck to an intimate pop template had fun with the literary allusions and didn't flinch from the prevailing references to social decadence that characterized the 80s, a decade of greed, boom and bust for sure.
Lloyd moved to New York to gather his thoughts for the next phase of his career. In 1990 he released his self-titled disc, returned to Hardiman and also worked with Material musician Fred Maher. In starting over on Lloyd Cole he kept some of the Commotions thoughtful style but added a raw rock edge. Blair Cowan was still around for keyboards embellishment and new players were of the calibre of Matthew Sweet and Robert Quine, American musicians with an extra edge who took the ball and ran with some Stonesy key changes and a pleasingly tongue-in-cheek attitude that keeps this disc relevant. Meanwhile, the main man was upping his game by using synthesizers, string and horn arrangements and harmonica. As Transatlantic music goes this is the bee's knees.
Don't Get Weird On Me Babe is the overlooked gem: combining the New York style with a second side order of orchestral pop that nods towards Burt Bacharach and Scott Walker it is full of surprise.
Bad Vibes (1993) is his darkest disc and his most self-revelatory, judging by "Too Much of a Good Thing" and "Can't Get Arrested". It could have, should have, done better but for the artist in exile, he'd have to wait until folks caught up with him. Same goes for Love Story (1985) where Lloyd and production collaborator Stephen Street opted for a more acoustic sound that gave us the hit "Like Lovers Do", a song as fine as anything else in his repertoire. The 1998 compilation called Collection reignited interest in Lloyd's first batch of solo material and he has since made fine discs for Sanctuary and Tapete.
We also have the two Live at the BBC sets, Volume I and Volume 2, covering the period 1984-1986. These reveal Lloyd in his natural element, front of the stage with a receptive crowd.
So to Collected Recordings, a labour of love that's been a long time coming. As Lloyd says "We began work on this in February 2014. It's been a lot of work. There were two product managers. Joe Howard (son of Dr Robert Howard) initiated the project and then moved on. Lewis Robinson took his place. Lewis and I have exchanged hundreds of emails as we tracked down the original tapes, cassettes, u-matics, and Ian Jones at Abbey Road has done a fabulous job in transferring them to CD.
All three studio albums are included, all three are re-mastered, but we did very little to Mainstream other than adjust the level. Bob Ludwig's original work was near perfect and still sounds great almost 30 years later. The original 1/2″ mixdowns of Easy Pieces could not be used as the tape had disintegrated and baking, etc. could not save it. We worked from the 1/4″ back up (made the same day as the 1/2″ for this very reason) and to my ears, the album is significantly improved. The big news, to my ears, is Rattlesnakes. We were able to use the original 1/2″ tapes and upon hearing a 'flat transfer' I was shocked at how far we had strayed from the original recordings over the years. I sent the files to the band to listen to be sure I wasn't imagining things. Is this as great as I think it is? They agreed. We decided to make the new CD as close as possible to the original tapes. The trade-off would be volume. If we wanted the album to sound loud, then we would lose the dynamics, which were what was making it sound better. We chose the sound over the loudness. You have a volume control on your stereo. You can turn it up if you need to."
Hey, it's Lloyd and the Commotions, you are duty-bound to turn it up. We're not reviving him or them because they haven't exactly been away but we are certain that you will love the new discovery.
Words: Max Bell