The Legendary Sound of Louis Armstrong – Classics And Rare Tracks Playlists
It's difficult to match up to the magic of Louis Armstrong's music. Treat yourself to a Louis Armstrong song and learn more of the jazz legend here.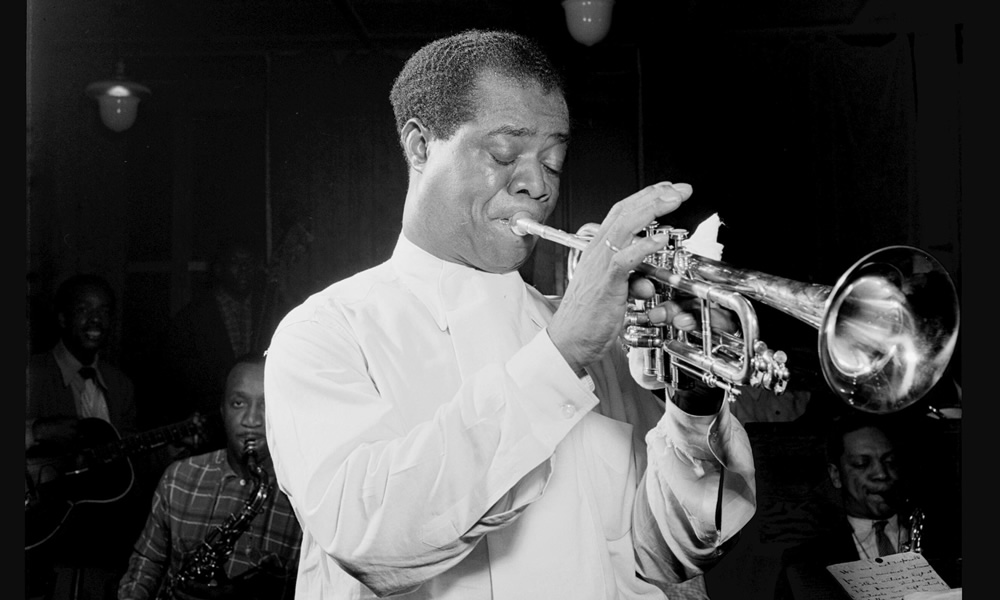 Enjoy the jazz sounds of Satchmo with our two uDiscover playlists – Louis Armstrong Best Of and Louis Armstrong Digging Deeper – a celebration of one of the best jazz vocalists and trumpeters of all time. If you love the instrumental sounds of Duke Ellington and Fletcher Henderson, take a deep dive into the "Sunny Side of the Street" with Louis Armstrong, the crooner behind favorite standards like "Takes Two to Tango," "Do You Know What It Means to Miss New Orleans," "C'est Si Bon," "Ain't Misbehavin," and "Dream a Little Dream of Me," one of many duets with regular collaborator Ella Fitzgerald. Everywhere Louis sang, from New York City to New Orleans, was sprinkled with "Stardust," and "Nobody Knows" what American music would have done without him – or American film, for that matter! Louis starred in films such as Bing Crosby's High Society and Barbra Streisand's Hello, Dolly​!​​​​​​​
Louis Armstrong Best Of is simply the best Louis Armstrong playlist you will find on the internet! It features over 69 classics such as "What A Wonderful World," "La Vie En Rose," "Hello Dolly!," "Blueberry Hill," "Mack The Knife," "Georgia on My Mind," "A Kiss to Build a Dream On" alongside his All Stars, and "Let's Call the Whole Thing Off."
The Louis Armstrong Digging Deeper playlist digs into the Satchmo catalogue, taking a deep look at his incredible career. You can hear some of his lesser-known tracks like "The Nearness Of You," "Home," "Kiss Of Fire," "Dear Old Southland," and "That Old Feeling."
And whilst we're in the mood, we've also included a couple of our favorite albums – Under The Stars and I've Got The World On A String, some of the greatest pop music of the era from pop music's King.
Do you think no Louis Armstrong playlist is complete without "That Lucky Old Sun," the Decca Sessions' "When the Saints Go Marching," or "Gone Fishin'"? Do you get the "Heebie Jeebies" when you see a Best Of album without "That's My Desire," "When You're Smiling," or "I Get Ideas"? Let us know in the comments below!