Exploring The Expert Popcraft Of George Harrison's Self-Titled Album
Recorded following his marriage to Olivia, George Harrison's delightful and overlooked self-titled album was his second for Dark Horse.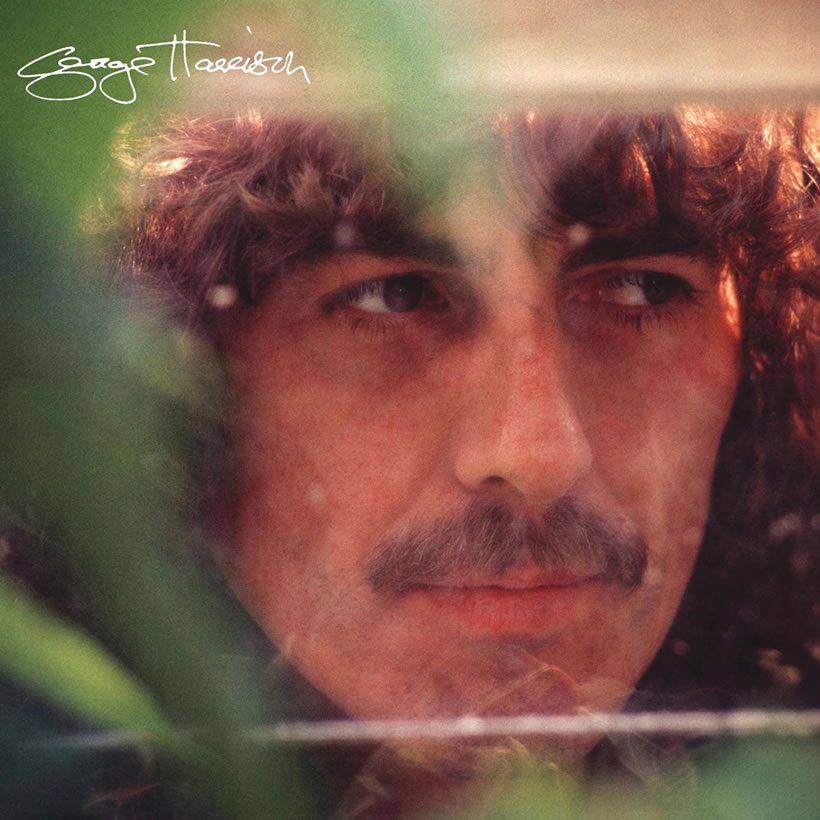 Two and a half years after releasing Thirty Three & 1/3, along came George Harrison's eighth studio album, the delightful and sometimes sorely overlooked, George Harrison. This, his second Dark Horse release, was recorded following George's marriage to Olivia – it's a pure reflection of their love.
It was recorded between March and November 1978 and released on February 20, 1979 (making the US chart almost a month later, on March 17), and when George was interviewed by writer Mick Brown, who called it, "exceptionally good" and George's best since All Things Must Pass, Harrison replied: "Well, I hope it does as well as All Things Must Pass. I think this album is very pleasant." The master of understatement…
Listen to George Harrison now.
Billboard featured George Harrison as its "Spotlight" album and highlighted "Love Comes to Everyone," "Here Comes the Moon," and "Not Guilty" among the "best cuts."
The record opens with the heartfelt "Love Comes To Everyone" that features Eric Clapton on guitar during the intro and Steve Winwood on Moog synthesizer. The song was largely written in Hawaii and like the rest of the album, George co-produced the track with Russ Titelman.
"Not Guilty" was written in 1968, following The Beatles' visit to India to spend time with Maharishi Mahesh Yogi; lyrically it refers to George's relationship with John and Paul following their Indian sojourn. The Beatles recorded "Not Guilty" for the "White Album" in 1968 but abandoned the track after several days' work, their version appears on The Beatles Anthology 3, as "Take 102."
"Here Comes The Moon" is clearly inspired by George's Beatles' classic, and was picked out as an album highlight by contemporary reviewers. The reissued album includes George's acoustic demo of the song that further highlights its delightful melody. "Soft-Hearted Hana" was written about George's psychedelic mushroom experience while staying on the Hawaiian island of Maui.
"Blow Away" was a single from the album and while it is melodically simple, it's one of those records that have grown more popular with the passing years, not least because it includes some of George's most lyrical guitar playing. The song made No.16 on the Billboard chart and No.51 in the UK; in Canada, it peaked at No.7.
Side two of the album that was largely recorded in his home studio at Friar Park opens with "Faster," which is inspired by George's love of Formula 1 motor racing. George got the title of the song from racing driver, Jackie Stewart's autobiography. The sound effects that open the track come from the 1978 British Grand Prix. George, ever the philanthropist, released the song as a single to help the "Gunnar Nilsson Cancer Fund," following the death of the Swedish driver Gunnar Nilsson in 1978.
The gentle, delicate, "Dark Sweet Lady," is another song inspired by his sense of domestic bliss and it has a little nod to Hawaiian music with the addition of Emil Richards' marimba. According to Russ Titelman, "The record was recorded at Friar Park, except for 'Dark Sweet Lady', which was done at Amigo Studios in Glendale, Los Angeles. It was the first thing we did before I went to England. George had arrived in Los Angeles with the song that he wrote while he and Olivia were in Hawaii."
"Your Love is Forever" and "Soft Touch" do much to give this album its sense of contentment and has helped it to become the "grower" that it has. According to Titelman, "When we first got together in LA, George had a cassette of most of the songs, many that he had written in Hawaii. It included just the guitar part of 'Your Love is Forever,' which I think is one of the most beautiful songs that George ever wrote. So I said to him, 'You have to write a lyric to this.' And he did."
George alone writes all the songs on the record with the exception of "If You Believe," the closing track, which is co-written by his old friend and keyboard player, Gary Wright. According to Titelman, "Gary came over just to work on this one track, and it worked out beautifully."
Besides those already mentioned other musicians on this album are, drummer, Andy Newmark, Willie Weeks on bass, percussionist, Ray Cooper and harpist Gayle Levant. Russ put the band together that included the keyboard player Neil Larsen, who brought some great layers to the record.
The fact is this record sounds so much better than many from this difficult time during the transition from Punk to the Eighties. The reason is quite simple, George's innate sense for what makes a good song, great is what makes this such a beautiful album.