BBC Proms 2019: What To See At World's Greatest Classical Festival
Want to know what to see at BBC Proms 2019? Read our guide to the world's greatest classical music festival and plan your summer of music.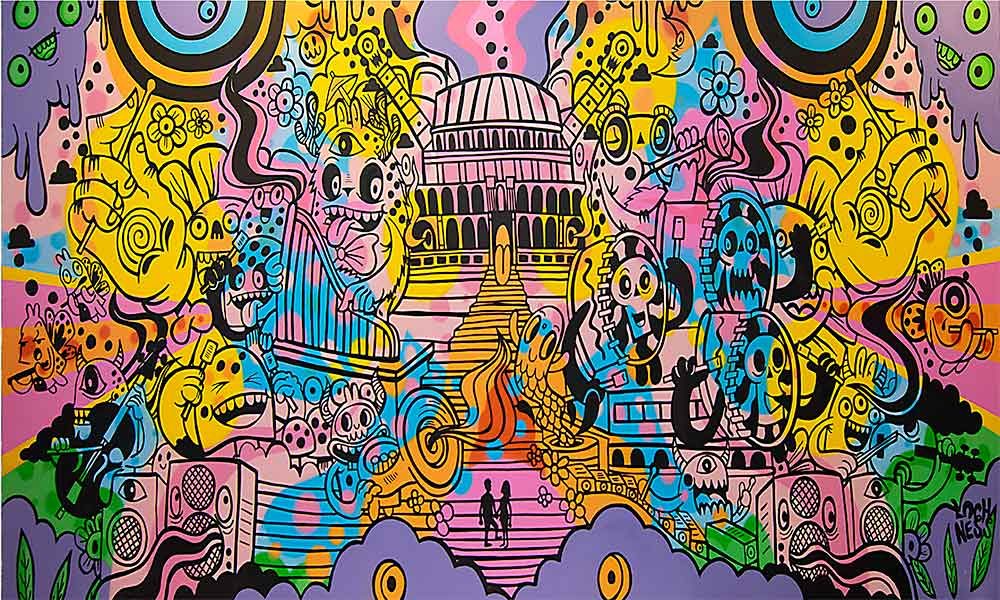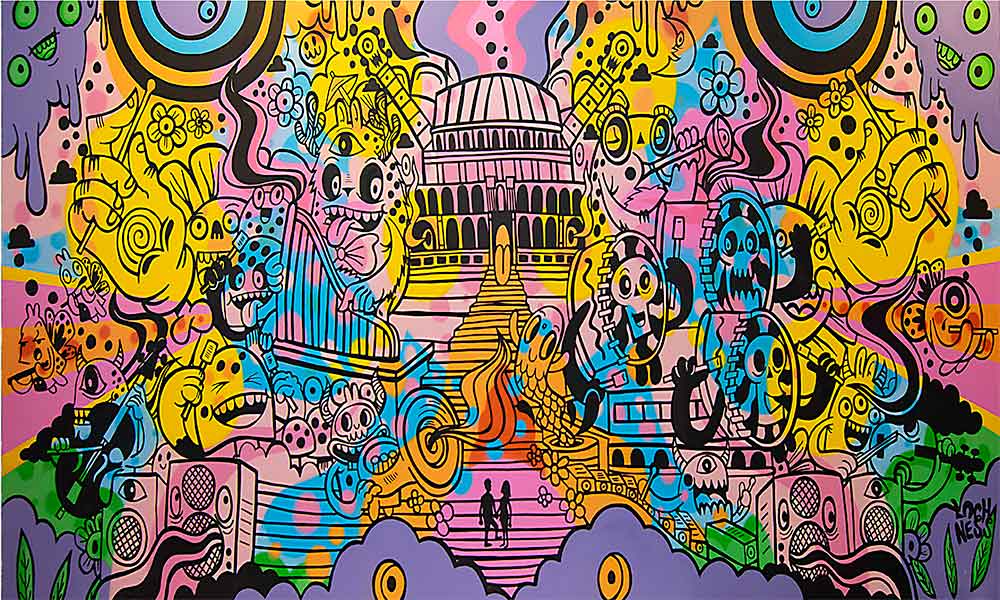 Summer in London! Tourists soak up the views from the Thames bridges of St Paul's, the O2 Centre and the London Eye, the parks are filled with people enjoying the (hoped-for) sunshine – and on Prince Consort Road in South Kensington, a giant queue builds every evening on the stairs up to the Royal Albert Hall. It's July and the BBC Proms are here again (19 July – 14 September 2019). Do you want to know what to see at the Proms? – read our guide to the world's greatest classical music festival and plan your summer of extraordinary music.
Listen to Sound Of The Proms on Apple Music and Spotify and scroll down to read our guide to the BBC Proms 2019 and plan your summer of music.
BBC Proms 2019: What to see at the world's greatest classical festival
Back in 1895, the conductor Henry Wood founded his Promenade Concerts at what was then London's top concert venue, the Queen's Hall. His intention was simply to offer the best music to the greatest number of people, at low prices and in egalitarian surroundings. In 1927 the BBC took over the series, and after the Queen's Hall was tragically flattened during the Second World War, the festival eventually found the home it retains to this day. Standing places cost only £6 each – and if you can't get there in person, not only is every concert broadcast live on BBC Radio 3, but also there are plentiful TV broadcasts and a plethora of online facilities through which to enjoy BBC Proms 2019.
Jess Gillam in conversation with David Pickard – BBC Proms 2019
BBC Proms 2019 – Commemorations
Commemorations always loom large in the programming and prime among this year's are the 150th anniversaries of Berlioz's death and Sir Henry Wood's birth. At the Proms in the early years of the 20th century, Wood made a point of introducing "novelties"; many are now perennial audience favourites. For his anniversary, examples of them are scheduled, including three pieces in the BBC Symphony Orchestra Prom on 24 July: Debussy's Prélude Á L'Après-Midi D'Un Faune, Bartók's Dance Suite and Stravinsky's The Firebird. The Berlioz anniversary meanwhile is marked by some of the French genius's most ambitious works, among them the oratorio L'Enfance Du Christ (14 August) and the opera Benvenuto Cellini (2 September).
50th anniversary of the moon landings
If you've ever felt music can transport you far beyond the earth, you're not wrong. The 50th anniversary of the moon landings is being marked with myriad works concerning space and the cosmos at BBC Proms 2019. Just a few highlights are Holst's The Planets (21 July, Bournemouth Symphony Orchestra/Kirill Karabits) and Messiaen's giant orchestral cycle Des Canyons Aux Étoiles (BBC SO/Sakari Oramo, 28 July); the UK premiere of Metacosmos by the Icelandic composer Anna Thorvaldsdottir (22 July); and a new BBC commission, The Moon by Huw Watkins (8 August).
BBC Proms 2019 – New Music
New music is as vital as ever and we can look forward to premieres from composers including Errollyn Wallen (The Frame Is Part Of The Painting, BBC NOW/Elim Chan, 15 August), Jonathan Dove (We Are One Fire, BBC SO and Chorus/Oramo, 19 August), Dobrinka Tabakova (BBC Concert Orchestra/Bramwell Tovey, 31 August) and Ryan Wigglesworth (his new Piano Concerto, 28 August), plus many more. Particularly noteworthy is the UK premiere of John Luther Adams's In The Name Of The Earth (8 September): celebrating rivers, lakes, mountains and deserts, it involves eight choirs positioned around the auditorium, and audience members can apply in advance to join the singing.
BBC Proms 2019 – Star Performers
At the very heart of the BBC Proms, though, are its star performers: some are exciting new presences in the musical firmament, while others have won special places in their audience's hearts over the years. Violin fans can welcome Nicola Benedetti, whose championship of music education has extended from grass-roots projects with Sistema Scotland to a groundbreaking series of Internet lessons. She plays the Tchaikovsky Violin Concerto with the National Youth Orchestra of Great Britain, conducted by Mark Wigglesworth (27 July).
Tchaikovsky: Violin Concerto in D Major, Op. 35, TH. 59 - I. Allegro moderato
The young Norwegian soprano Lise Davidsen is a thrilling prospect for Strauss's Four Last Songs (Philharmonia Orchestra/Esa-Pekka Salonen, 10 August). Davidsen shot to fame upon winning Plácido Domingo's competition Operalia in 2015: displaying a dramatic voice with a rich, wide range and breathtakingly lyrical expressiveness, she recorded the same Strauss work earlier this year for her debut release for Decca, which went straight to the top of the classical charts.
Lise Davidsen on her Debut Album
Two legendary musicians join forces with the West-Eastern Divan Orchestra (12 August): the great pianist Martha Argerich is soloist for Tchaikovsky's Piano Concerto No.1, while on the podium is Daniel Barenboim, the mingled Arabic and Israeli orchestra's founder. Both Argerich and Barenboim were born in Argentina; they shared early influences and have been friends for decades.
Tchaikovsky: Piano Concerto No. 1 in B-Flat Minor, Op. 23, TH 55 - I. Allegro non troppo e...
Some of today's most interesting young pianists are also on hand this year: Seong-Jin Cho, winner of the 2015 International Chopin Competition (Prokofiev Piano Concerto No.2, 24 August) and the Chinese superstar Yuja Wang (Rachmaninov Piano Concerto No.3, 5 September).
Rachmaninoff: Piano Concerto No. 3 in D Minor, Op. 30 - II. Intermezzo (Adagio) (Live)
One person who needs little introduction is the youthful British cellist Sheku Kanneh-Mason. After winning the BBC Young Musician Competition and performing at the Duke and Duchess of Sussex's wedding, his debut Decca recording made him the highest-charting cellist there has ever been. With the City of Birmingham Symphony Orchestra under its chief conductor Mirga Grazinyte-Tyla (22 August), he performs Elgar's Cello Concerto In E Minor, which has an anniversary of its own to mark: it was first performed 100 years ago, in 1919.
Sheku Kanneh-Mason - Inspirations
This concert is completed by Mieczyslaw Weinberg's Symphony No.3: Gražinytė-Tyla is a devoted champion of the prolific Polish composer, a close friend of Shostakovich, whose music is only now being widely heard in the west. She has recently recorded his Symphonies Nos 2 and 21 for Deutsche Grammophon.
Weinberg: Symphony No. 2 for String Orchestra, Op. 30 - I. Allegro moderato
Also making waves at the "yellow label" is the Latvian conductor Andris Nelsons, who is recording a major Bruckner series with the Leipzig Gewandhaus Orchestra. They visit the Proms to perform the Austrian composer's mighty Symphony No.8 (23 August).
Andris Nelsons - Bruckner - The Bruckner Symphonies (Teaser)
Last Night of the Proms
And finally, the Last Night of the Proms on 14 September features all the old favourites: Wood's Fantasia On British Sea-Songs, as well as Jerusalem and Land Of Hope And Glory. But if you're nervous about "jingoism" or political clashes, all I can say is that I went along last year in some trepidation – and found one great party for everybody, no matter your views or the hue of your flag: a celebration indeed of the passion and power of music.
Format:
UK English