Best Concertos: Top 10 Greatest
Discover our selection of the best concertos including masterpieces by Bach, Beethoven, Mozart and Rachmaninov.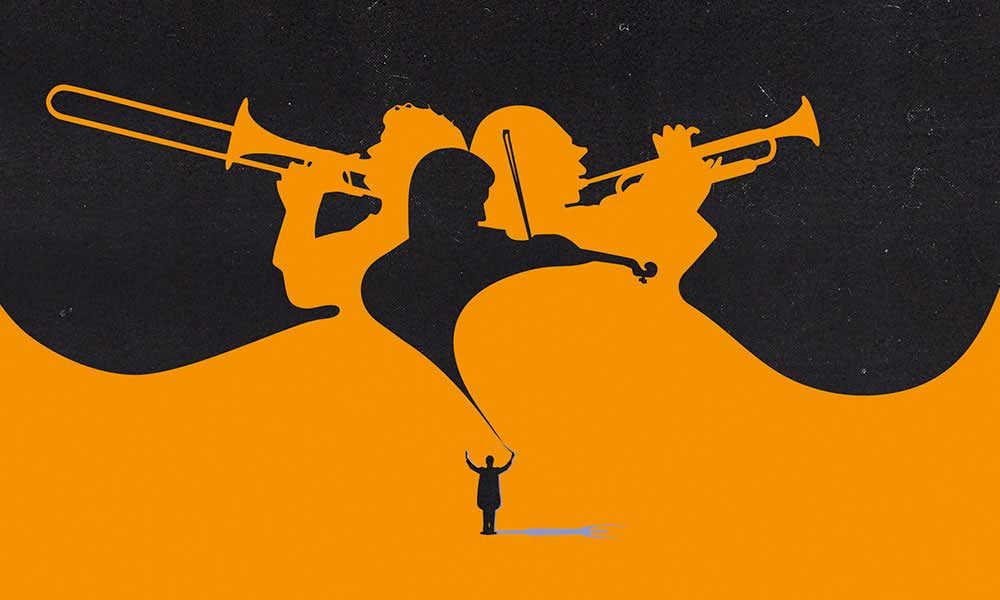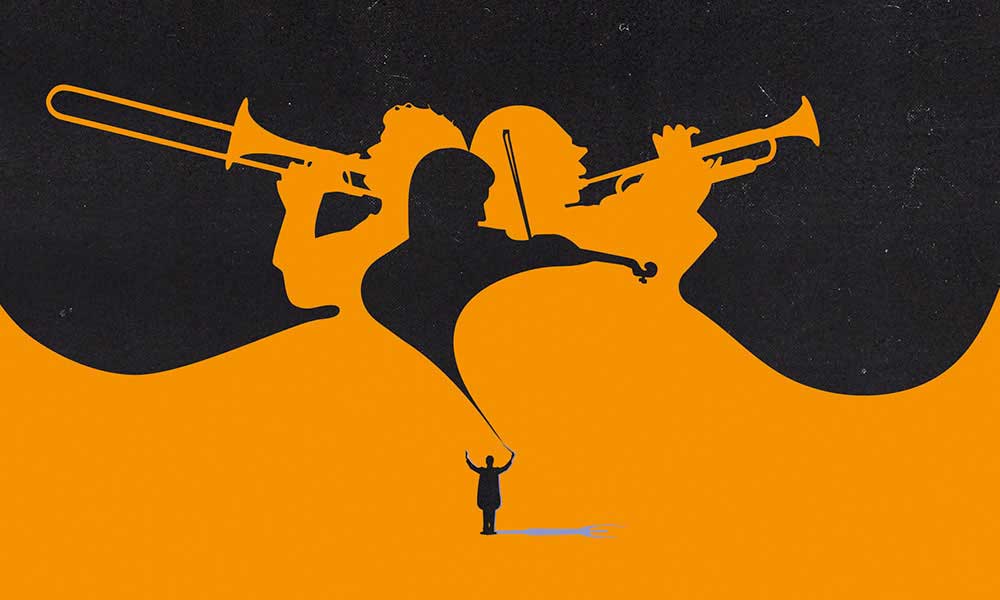 Concertos come in all shapes and sizes, for all instruments great and small, but which are the very best? We've discussed and debated and compiled our list of the greatest concertos. Scroll down to explore our selection of the top 10 best concertos from Bach to Bartók – and not necessarily in that order …
10: Sibelius Violin Concerto
The violin is getting more than its fair share in this selection, but I don't think any list of the best concertos could be complete without Sibelius. The composer had longed to be a virtuoso violinist himself, but never quite made it. Some say, perhaps a bit meanly, that this hair-raising work – his one and only concerto, written in 1904-5 – was his revenge. The last movement was once described (by Donald Tovey) as "a polonaise for polar bears," and the whole piece seems to glisten with the ice of Sibelius's native Finland, but the concerto's overwhelming personality, its unique soundworld, and its all-out challenges for the soloist make it one of the finest of the lot.
Sibelius: Violin Concerto in D Minor, Op. 47 - I. Allegro moderato
9: Rachmaninov Piano Concerto No. 2
Basically, Rachmaninov's Piano Concerto No. 2 is perfect and one of the very best concertos. A glory from first note to last: the ideal blend of soloist with the orchestra and against it; an emotional roller-coaster; inspired themes woven into a magnificent musical argument; and, somehow, the ability to take your heart and run away with it. Dating from 1900-01, it came pouring out after several years of creative block that the unfortunate Sergei Rachmaninov had suffered following the disastrous premiere of his Symphony No. 1. He consulted a hypnotherapist, Dr Nikolai Dahl, and the treatment worked, leading the composer to dedicate this work to the doctor. The only reason it's languishing at no. 9 is that it is simply too obvious a choice.
Rachmaninoff: Piano Concerto No. 2 in C Minor, Op. 18 - II. Adagio sostenuto
8: Vivaldi The Four Seasons
We've all heard Vivaldi's The Four Seasons far too much – and that means it's easy to forget what a terrific work it is. Four concertos rolled into one, it allocates three movements to each season. Every movement is accompanied by a poem depicting the scene that the music illustrates – from the singing of spring birds to a summer thunderstorm and the tentative slithering of ice skaters in midwinter. It was published in 1725 in Amsterdam, though written eight or nine years earlier in Venice, as part of a set of concertos entitled Il cimento dell'armonia e dell'inventione – The Contest between Harmony and Invention – and it contains lavish helpings of both.
Vivaldi: Violin Concerto No. 1 in E Major, RV 269 "La primavera" - I. Allegro
7: Haydn Trumpet Concerto
The brightest of instruments wielded by the sunniest of composers: what's not to love about Haydn's Trumpet Concerto? Written in 1796, it was intended for his friend Anton Weidinger, a virtuoso performer and instrument maker who developed a keyed trumpet that could play chromatically across its entire range – a precursor in some ways to the modern valved version. The three-movement concerto shares the liveliness and lyricism typical of Haydn, making the most of the shining tone at his disposal; and it gives the performer a comparatively rare chance to show off the trumpet's songful abilities as well as its brilliance.
M. Haydn: Trumpet Concerto in D major - I. Adagio
6: Elgar Cello Concerto
The cello's plaintive timbre and great expressive range has often proved inspiring to composers creating music of heightened emotions. Elgar was no exception. His elegiac concerto not only makes the most of the instrument's versatility, but has come to epitomize the composer's own unique language, offsetting moments of grandeur or nobility with doubt, longing, and anguish. It was his last major work for orchestra, dating from 1919. After a calamitous premiere resulting from a lack of adequate rehearsal time, it took decades to become the established favorite that it is today. It owes much of its popularity to the celebrated recordings by Jacqueline du Pré, and to Christopher Nupen's film of her performing it.
Elgar: Cello Concerto in E Minor, Op. 85 - I. Adagio - Moderato
5: Bach Brandenburg Concerto No. 5
Rightfully, any or every one of Bach's six Brandenburg Concertos would deserve this slot in our list of the best concertos, if not a higher place. Each is for a different group of solo (or 'concertante') instruments placed alongside the orchestral tutti; in No. 5, the featured instruments are violin, flute and harpsichord, the latter breaking into a dizzying cadenza that seems to have been a prototype for every cadenza that followed in the decades, indeed centuries, ahead. The date of composition is not certain: Bach wrote out the concertos in order to present the manuscript to the Margrave of Brandenburg-Schwedt in 1721 (hence the name), but they may well have been written a good few years earlier, when he was working in Weimar.
4: Bartók Concerto For Orchestra
There's no soloist in this concerto. Every instrument of the orchestra is treated as a virtuoso in its own right, while the capability of the entire organism is highlighted in five movements of magnificent, atmospheric and often startling invention. Bartók related that he chose the title because of the soloistic way he had treated each of the orchestra's sections. It was a work of much practical significance for him. Having fled war-torn Europe for the US in 1940, he and his family were struggling to make ends meet; a commission from the conductor Serge Koussevitzky for the Boston Symphony Orchestra was a more than welcome arrival. That orchestra and conductor gave the Concerto For Orchestra's premiere in December 1944. It has remained one of Bartók's most popular works ever since.
Bartók: Concerto for Orchestra, Sz. 116 - 5. Finale (Pesante - Presto)
3: Brahms Violin Concerto
Reaching the "war horse" era of romantic concertos, the Brahms Violin Concerto is essentially unbeatable. Epic in scale and emotional range, it exploits not only the violin's capacity for virtuosity but – perhaps above all – its sheer beauty of tone: listen out for the deep, rich double-stopping at the start of the first movement's development section, or the concentrated rapture of its duet with the oboe in the sublime slow movement. The concerto was written for Brahms's close friend Joseph Joachim, the greatest violinist of his day, who gave its world premiere in Leipzig in 1879; the high-stepping Hungarian-style dance of the finale is a typically Brahmsian tribute to his colleague's origins.
2: Mozart Clarinet Concerto
Arguably, no composer ever wrote for clarinet quite as gloriously as Mozart did (pace Brahms and Poulenc). In his hands the instrument pours out its tone like hot chocolate. He brings out the best of its qualities at every turn, accentuating its ability to bubble, blend and speak almost like an operatic voice – perhaps a mezzo-soprano. Mozart's Clarinet Concerto, one of the greatest concertos, was nevertheless conceived originally for basset horn – that extra-dark sound that features prominently in his Requiem – and was intended for Anton Stadler, a virtuoso on that instrument, who gave the premiere (though on clarinet) in Prague in October 1791. As K622, it was one of Mozart's last works and was published posthumously. Its three movements are a gentle allegro, a peaceful and tender slow movement and an irresistibly delightful finale.
Mozart: Clarinet Concerto in A, K.622 - 1. Allegro
1: Beethoven 'Emperor' Concerto
Beethoven's last piano concerto, the 'Emperor', can't help but go first. It has everything you could wish for from such a work: it's stirring, original, virtuosic, challenging, and unforgettable. Written between 1809 and 1811, it was the only one of Beethoven's five piano concertos that, sadly, he did not perform himself, since his worsening deafness intervened. Incidentally, it has nothing to do with any emperor and was dedicated to Beethoven's principal patron at the time, the Archduke Rudolf. The cadenza, unusually, is placed right at the start of the opening allegro; the slow movement is a heavenly mingling of soloist and a halo of soft strings; and the finale has a spring in its step worthy of an alternative Ode To Joy.
Beethoven: Piano Concerto No. 5 in E Flat Major, Op. 73 "Emperor" - I. Allegro (I) (Live)
Recommended Recording
Three titans – pianist Arturo Benedetti Michelangeli with the Vienna Symphony Orchestra conducted by Carlo Maria Giulini – unite in one of the greatest-ever performances of Beethoven's 'Emperor' Concerto. You can listen to it here.
---
Format:
UK English