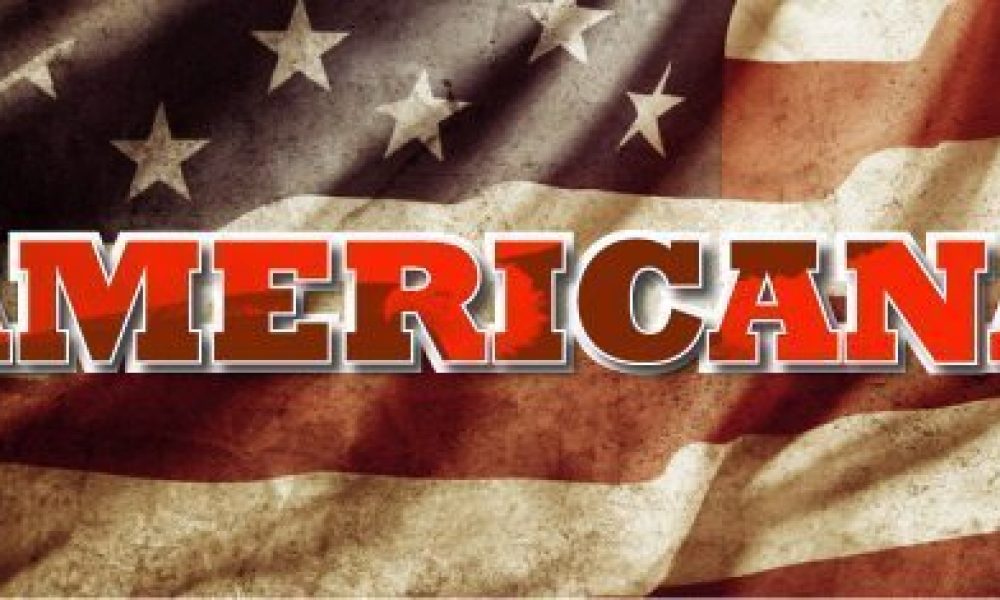 At the 2013 Americana Awards among those honoured were Emmylou Harris, Dwight Yoakum, Stephen Stills, Dr John, Hank Williams and The Old Crow Medicine Show which gives you some idea of the difficulty of defining Americana – just like jazz it has many different branches, but only one root system.
It's music that you intuitively know to be Americana as soon as you hear it; it is not confined to one city or even area – Nashville is not its spiritual home. Instead, its real home is rural America, from Woodstock in Upstate New York to the rolling hills of West Texas and everywhere in between – it is the music of backroads America, miles away from the freeways and urban jams.
Americana is roots music – an amalgam of country, folk, the blues and even some rockabilly thrown in for good measure. It was in the 1990s that American radio first picked up on the idea of programming Americana; as soon as they did its popularity grew and grew. With people increasingly wanting to connect with the earth, and all things real, in a world that seems ever more unreal, Americana just couldn't lose. It's a musical reality check.
Since 2010 there has been a Grammy awarded specifically for Americana and Emmylou, and Rodney Crowell, along with Bonnie Raitt and Mavis Staples have all won the award. One man has won it twice, the late Levon Helm, singer, drummer and multi-instrumentalist with The Band.
A few hours drive north of New York City is Woodstock, the town that gave its name to a generation and a festival, although the festival was not actually held at Woodstock. In late 1967 The Band recorded in the basement of a house a few miles from Woodstock; these are the legendary basement tapes, recorded with Bob Dylan and the house itself quickly became known as 'Big Pink' that in turn gave its name to the band's 1968 album – Music From Big Pink.
The following year, The Band played Woodstock and a few months before they did critic Ralph Gleason when reviewing The Band's Winterland gig in May said of their music, "Those songs are part of the American heritage now." Indeed the album is arguably one of the first to which the tag, Americana can be applied, ­ even if it wasn't until years later that it passed into popular usage. Songs like 'The Weight', 'Long Black Veil, 'This Wheels On Fire' and 'I Shall Be Released' all ooze the essence of the genre; the latter two songs were both written by Dylan and he's a man shot through with the spirit of Americana.
Over the next few years, The Band released a string of albums that continued in the same vein. There was their self-titled album that came out shortly after their Woodstock appearance – it included another seminal slice of Americana, 'The Night They drove Old Dixie Down'. They followed it with Stage Fright (1970), Cahoots (1971), their live album, Rock Of Ages and The Last Waltz the soundtrack to the film of the same name.
The Last Waltz included performances by Neil Young, Joni Mitchell, Dr John, Paul Butterfield, Bob Dylan and Muddy Waters among others and in its broad musical sweep could be said to be the first all-encompassing Americana record.
Neil Young along with Crosby, Stills and Nash while not particularly thought of as an Americana band by most people can lay some claim to have furthered the popularity of modern roots-based rock. Certainly, by the time Stephen Stills recorded his Manassas album – his band also had the same name – he was exploring themes and music that are part of mainstream Americana. Stills's naming his band and record after the place that was part of Civil War legend (Manassas was the site of the First Battle of Bull Run in 1861, the first major battle of the dreadful war) was no accident. The music on the record talks to many of the themes, and musical cross-currents commonly found on the recordings by today's purveyors of Americana.
Carlene Carter and Rosanne Cash are from the families of country music royalty. Carlene's mother, June Carter was the daughter of Maybelle Carter who was one of the first country music artists to record – The Carter Family recordings from the late 1920s they have a closer affinity with today's Americana than they do with modern-day country music. Some would say that Americana keeps it real. Carlene's latest album, Carter Girl is produced by Don Was and it opens with Little Black Train, a Carter Family song and then takes us on a journey that is pure Americana. She duets with Willie Nelson (don't let anyone tell you differently, this man helped popularise the genre) and Kris Kristofferson – it's a real gem of an album.
Rosanne is the daughter of June Carter and Johnny Cash and so has, arguably, a double the country pedigree. Carlene and Rosanne both sang backing vocals for their parents, and Rosanne's debut Blue Note Records, The River & the Thread is full of everything that makes Americana real. Great songs, fantastic production and a sense of belonging; it could well be the Americana Grammy winner next year – both Carlene and Rosanne should definitely be nominated.
Johnny Cash recorded first for Sam Phillips's Sun Records and Cash was initially affected by the blues and rock 'n' roll, but his music has always been rooted in the American South. By the early 1990s, Cash was not the most fashionable artist on the block, but then in 1994, he made the first of his American Recordings albums. These records helped rehabilitate Cash with a wider audience and their content is pure unadulterated Americana.
In all Cash made six albums in this series of records that explore both his and America's musical heritage. Cash covers a huge and disparate variety of music, from The Eagles to Tom Petty, Nine Inch Nails, Frankie Laine, The Louvin Brothers, and Kris Kristofferson, as well as revisiting many of his own recordings from years gone by. He mixes country, gospel, rock, the blues, traditional and modern music to make these records a unique musical experience – dare we say, Americana Recordings?
Is there a distinct dividing line between country and Americana – probably not, it's way too blurred, but most of us who love the latter know how to place artists on one side of the line or the other. Texan Nanci Griffith, from Austin, is definitely Americana. After four albums for Indie labels, Nanci made her MCA debut in 1987 with Lone Star State of Mind and over the next few years, she released a string of beautiful albums including One Fair Summer Evening recorded in concert at Anderson Fair, a Houston, Texas club. It includes the wonderful, 'Trouble In The Fields' that was also on Nanci's first MCA album. On the live version she introduces it and puts the song in perspective; it speaks of everything that makes Americana so magical. There's also the fantastic, 'Love At The Five And Dime', another song that you know, simply from the title, is rooted in rural America. If this album has a moment of pure genius it is 'The Wing and the Wheel' – if this song does not make you think of wide-open spaces and love lost, nothing else ever will.
Another female performer who takes us deep into rural America is Alison Krauss. From Decatur, Illinois, Alison brings bluegrass into the mix and she is a proud descendant, musically at least, of Bill Monroe, The Stanley Brothers, The Coon Creek Girls, Grandpa Jones (a favourite of Dylan, check out Grandpa Jones's 'Turn the Radio On' one of Bob's favourite songs) and the Louvin Brothers.
Krauss's debut for Rounder was Too Late To Cry; two years later she made her first record with her band, Union Station. A string of brilliant albums followed including New Favourite in 2001 that includes 'The Boy Who Wouldn't Corn', a traditional song given a makeover by the band and feature's Alison's distinctive banjo picking and harmony vocals. In 2007 Alison Krauss released Raising Sand with Robert Plant; the album went on to win 5 Grammys, including Best Contemporary Folk/Americana Album. It proves conclusively that you don't have to be American to play Americana.
Another Englishman who has long love affair with America is Mark Knopfler. In 2006 he released All The Roadrunning with Emmylou Harris and it's another pure slice of Americana that shows off Knopfler's empathy with America's rural heartlands along with Emmylou's beautiful voice. Harris made her debut recording in 1969 but it was a couple of years later that she found a wider audience singing on Gram Parsons debut solo album, GP. The following year Emmylou sang a duet with Parsons on his Grievous Angel album; their achingly beautiful reading of Boudleaux Bryant's Love Hurst is definitive.
Chris Hillman, who briefly considered her as a replacement for Parsons after the latter left The Flying Burrito Brothers, had recommended Emmylou to Parsons. The FBB's debut, The Gilded Palace of Sin is considered one of the pillars of Country Rock, but it could equally be labelled Americana. Aside from the group compositions that make up the majority of the record, there are two classics written by Dan Penn and Chips Moman – 'Do Right Woman' and 'Dark End of the Street'. The first was originally recorded by Aretha Franklin and the latter by James Carr and both are redolent of the close ties between country and black Southern soul. You ache to listen to them, a feeling not that uncommon in Americana ballads.
In the summer there are many festivals dedicated to Americana – in the UK there is the Maverick Festival that this year included both Holly Williams (Hank Williams's granddaughter and Mary Gauthier (both are featured on our playlist). In the US, the Bill Monroe Bean Blossom Bluegrass Music Festival is one of the biggest events, but there are too many to list. Click here to check on all the American Bluegrass Festivals in 2014 – many of these have now been expanded to also feature Americana and other traditional forms of music.
Our playlist is one of the largest we have ever curated – well over 100 songs from a whole range of artists that reflect the broad sweep of Americana. Besides those we have highlighted in our article we have included Amos Lee, Asleep at the Wheel, Delbert McClinton, Gregg Allman, The Jayhawks, John Fogerty, Lucinda Williams, The Nitty Gritty Dirt Band, Ryan Adams, Steve Earle and of course Willie Nelson.
Format:
UK English