Prog: A Very British Kind Of Rock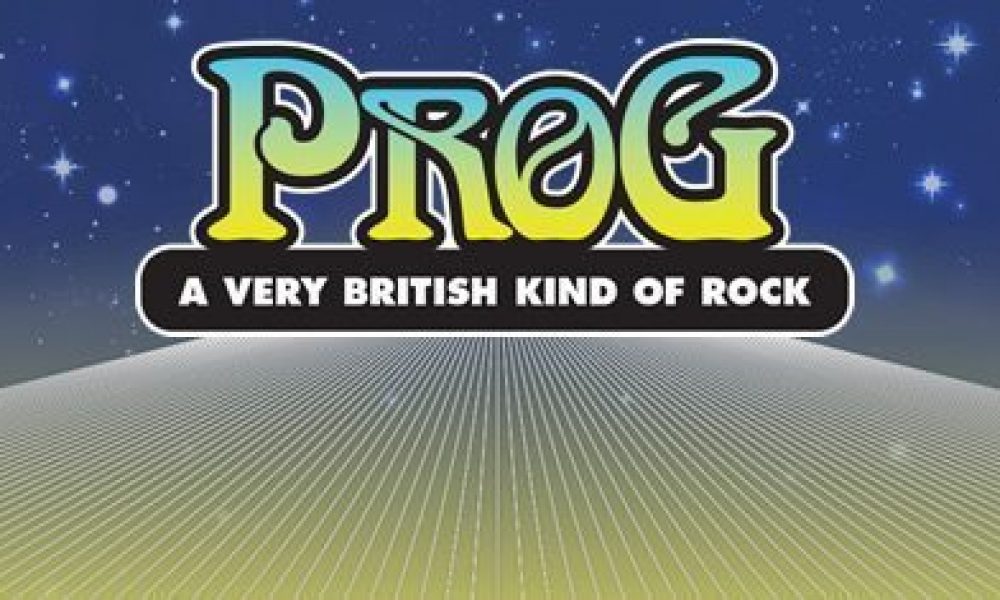 What is Prog Rock?
There once was a time when such a question would be met with mutterings about dragons, capes, interminable, arthritis-inducing complex time changes, overtly lengthy pieces of music, overblown excess and a gentleman called Rick Wakeman. Recently at the Progressive Music Awards Jethro Tull's Ian Anderson told a rapt audience that it was "music for people who get bored easily", that chap Wakeman once went one better, stating that for the musicians, it "wasn't just about breaking the rules, but knowing which rules to break in the first place!"
Barclay James Harvest, Caravan and Genesis were in the vanguard of progressive rock bands, followed soon after by Camel and Gong; both Rick Wakeman and Steve Hackett branched out from the safety of the group environment to forge successful solo careers. While all these artists are British, Rush, from Canada, was among those that proved that Prog had international appeal.
Today the influence of this rule-defying genre is there to be heard in music that ranges from the crushing heaviness of a Meshuggah or Mastodon to the more chart-friendly sounds of a Muse or a Radiohead, from the electronic worlds of Kraftwerk and even Daft Punk to the post-rock introspection of a Talk Talk or a Mogwai.
Gene Simmons of Kiss recently noted in Classic Rock magazine that "The UK is a very strange place. You're a small island surrounded by water. You didn't invent rock'n'roll or blues or jazz but you strange little people with your strange foods and your odd colloquialisms created the music that rules the world, The Beatles, The Stones, The Who, Led Zeppelin ad infinitum." He has a point, but when it comes to sales figures and the influence they wielded over rock music in both the UK and the USA throughout the 70s when rock music was such a primal force to be reckoned with, one should never dismiss the early progenitors of what was called progressive rock music.
True, we did not invent the aforementioned genres, but we did invent progressive rock. And Pink Floyd has sold over a quarter of a billion albums; Genesis in the region of 160 million and counting and The Moody Blues, whose back catalogue still happily turns over half a million units per annum, have like Jethro Tull, shifted in the region of 80 million albums. Even the seemingly ubiquitous Mr. Wakeman has sold 50 million of his own solo albums, dwarfing the 35 million or so he also sold with Yes.
But where did progressive rock come from and why is it so intrinsically linked to the UK? Indeed, it is worth noting that for a large part of the music's original 70s heyday, few could hold a candle to the UK originators of the genre. The likes of Genesis, Yes, Caravan, King Crimson, Pink Floyd, Barclay James Harvest and Jethro Tull ruled the roost to such an extent that America didn't even really attempt to cash in on this wildly extravagant music. They merely took some traits of Prog, melded them with more radio-friendly sounds and created pomp rock in bands such as Kansas, Styx and Starcastle, which as the 70s progressed would give way to the slicker sounds of AOR.
To understand the roots of Prog, one must cast an eye over the development of popular music as a whole. As the post-WWII idyll allowed the world to begin to flourish in everything from lifestyle, technology and beyond, popular music developed at a rapid rate. As soon as Bill Haley and the Comets' 'Rock Around The Clock' captured the imaginations of the world's youth, who had been becoming increasingly bored with the crooners who clogged up the original pop charts anyway, pop music moved on apace, terrifying parents, teachers and clergy as it did so.
Within five short years rock'n'roll began to give way to the beat groups of the early 60s at which point, that strange small little island of Great Britain began to surely but firmly make its mark with The Beatles and The Rolling Stones pioneering a wave of popular music that would hold the infinitely bigger USA (and indeed the rest of the planet) in thrall to it for decades. That these bands had blatantly repackaged the music that was already emanating from America in the first place was a delightful irony lost on most it seems. Amusingly when The Beatles first went to the US and he was asked what he was looking forward to, Paul McCartney excitedly mentioned Muddy Waters, only to be asked "Where's that?" by one US reporter.
Still, as this new music flourished it would hit a social counterpoint that would change the entire face of the planet, and with it, the way people thought about music and how to create it. The impact of 1967's Summer Of Love would have far-reaching social consequences, but it was its impact on music that is of prime importance here. And notably the introduction of drugs. For as the use of drugs became far more widespread within the so-called counterculture, so new avenues of exploration opened up within music. And so as the beat music of the early 60s gave way to the colourful experimentalism of psychedelic music in 1966 and 1967, so the roots of what was to become progressive rock first appeared.
The Moody Blues and The Wilde Flowers – the latter a loose collective of like-minded musicians from Canterbury which included, among others, Kevin Ayers, Robert Wyatt and Pye Hastings – formed in 1964, the latter giving rise to Caravan and the Soft Machine. Pink Floyd arrived a year later in 1965, along with Barclay James Harvest, who was another forerunner, forming in 1966. In 1967, as the Summer Of Love exploded, so The Nice (a forerunner of ELP), Genesis, Gong, Jethro Tull, Procol Harum and Van der Graaf Generator all arrived on the scene in a wave of originality.
Yet none of these artists arrived as fully formed progressive rock bands. Some early works – Caravan's 1968 self-titled debut for example (Caravan), or Genesis' 1969 debut From Genesis To Revelation, may have offered hints at what was to come, but this was still raw music in its infancy, seeking inspiration from elsewhere. For many of these artists, that inspiration came from albums like The Beatles' Rubber Soul (1965), Revolver (1966) and Sgt. Pepper's Lonely Hearts Club Band(1967), from The Beach Boys Pet Sounds (1966), The Mother's Of Invention's Freak Out! (1966) and The Velvet Underground And Nico (1967). None of these were Prog rock albums per se, but the ideas behind them and the new sounds they created were enough to inspire the musicians forming bands at this time that suddenly the opportunities before them seemed limitless. The new musical world was their proverbial oyster, and the orthodox norms of the music world were no longer their shackles. Imagination knew no bounds in this new musical Aquarius.
At this point rock music, as we know it today, began to take form, and a major part of that was what would become known as progressive rock. Taking the forward-thinking musical ideas of the likes of Brian Wilson, Frank Zappa et al the early prog rockers wasted little time in experimenting, mixing elements of blues, jazz, folk and classical music in a myriad of combinations, none ever really sounding alike, but all thinking way outside the box and creating music that set itself apart from the increasingly harder mainstream rock of the day.
But despite a smattering of interest in Europe with bands such as Finland's Wigwam, Italy's PFM and Germany's Can and Amon Duul II, this new rock music – 'File under progressive' was a label that appeared on the back of many albums at the time as a guide for record stores increasingly confused by the deluge of new music arriving every day – was very much an English force to be reckoned with. If progressive music helped set itself apart from mainstream rock by its seemingly limitless amalgamation of music's variant strains, so to it brought a quintessentially English feel by its kinship with the pastoral classical music of Grainger and of Elgar; of English chamber and choral music and beyond. All would find its way into the phantasmagorical musical whirlwind that was being created. Equally, it is little wonder those archetypal English institutions of grammar and public schools (Genesis) and of art school (Pink Floyd) seemed to be the grounding places of many of progressive music's protagonists.
In 1967, the Moody Blues released Days Of Future Passed. What should have been a career-saving record showing a rock band performing Dvorak's New World Symphony to highlight their record label's own new technology ended up being the band's own symphonic rock creation; a conceptual piece that laid down an important marker in the development of progressive rock. By the time the likes of Pink Floyd with Ummagummaand King Crimson with the equally groundbreaking In The Court Of The Crimson King (both 1969) started to get in on the act, the Moody Blues were on their fifth album with To Our Children's Children, and becoming huge in America.
As the new decade of the 70s dawned, so the progressive floodgates opened. Genesis really began to find their feet with a string of increasingly complex albums that built on their early mix of rock and folk. Trespass (1970) was a massive advancement from their debut, as well as Nursery Cryme (1971) and Foxtrot (1972), with its 23-minute long epic 'Supper's Ready' was a massive milestone for the genre. Caravan and Barclay James Harvest equally developed apace. The former's string of albums included 1971's groundbreaking In The Land Of Grey And Pink, followed by Waterloo Lily (1972) and For Girls Who Grow Plump In The Night (1973) all helping to pioneer what would be known in progressive circles as the Canterbury sound. Oldham's BJH moved in a more symphonic direction, 1971's Once Again featuring such delicately beautiful pieces as 'Galadriel' and the evergreen 'Mockingbird'. Gong, who had begun life as a bizarre post-psychedelic collective, helped (along withMike Oldfield's legendary Tubular Bells) fire the new Virgin Records with a string of early 1970s releases such as Angel's Egg and Flying Teapot (both 1973) before guitarist Steve Hillage broke free for a hugely successful solo career.
As progressive music ever more found its feet, the music became ever more complex, with lengthy suites of music appearing with ever more frequency. Camel, who formed in 1971, would go so far as to release entire albums devoted to one pure concept, such as 1975's The Snow Goose, and later, in 1979, Nude. Hand in hand with the epic nature of the music was the artwork it frequently came housed in. Fantastical landscapes devised by a new range of album sleeve artist became the norm. Roger Dean, whose work these days is largely synonymous with Yes and the late Storm Thorgerson, likewise with Pink Floyd, made names and careers, many of these albums retained their quintessential link with their homeland with vast pastoral vistas – again Caravan's In The Land Of Grey And Pink, Genesis' Selling England By The Pound (1973), Barclay James Harvest's Time Honoured Ghosts(1975) and Camel's Moonmadness (1976).
If the first few years of the 1970s had seen a whirlwind of activity, by the middle of the decade the momentum had stalled somewhat. Whether it was artistic or creative burnout, boredom or reliance on the grandiose, progressive music began to falter. Peter Gabriel quit Genesis in 1975, followed two years later by guitarist Steve Hackett. At the same time, Rick Wakeman had quit Yes. However, the fact that all three have managed hugely successful solo careers which continue to this day, shows that a fresh approach aligned to progressive idealism can still reap dividends.
In 1976 the chill wind of social discourse and punk rock did progressive music few favours, save for sending these perceived 'dinosaur' acts back to the drawing board to reconvene their plans. Thus Genesis would become one of the most successful of recording acts of the 80s and 90s with Duke, Genesis and Invisible Touch aligning their progressive inclinations with music of a commercial bent. Along with Pink Floyd and Yes, they remained an arena-selling band as punk rock floundered within the year.
In the mid-80s bands like Marillion and Pallas helped introduce progressive music to a younger audience while at the same time in North America, Rush, a band who throughout the 70s had mixed hard rock and progressive music to much acclaim with 2112 and A Farewell To Kings, moved into arena status with 1981's excellent Moving Pictures, and thus helped pioneer a new wave of US Prog metal acts such as Dream Theater and Queensryche, who would help keep interest in progressive music alive as the mainstream media by and large ignored it as an annoying irrelevance for most of the 90s.
However, two factors remained. You can't argue with sales figures, and the progressive acts of days gone by continued to sell, and the fascinating array of ideas on offer in the wildly diverse music (let's be honest, few progressive bands actually ever sounded alike) continue to catch the imaginations of younger musicians too young to even be bothered by the post-punk hangover of rancorous journalists.
Which brings us to today. In 2013 progressive music has never been in such a rude state of health. Fired on by the success of today's progressive protagonists such as Steven Wilson, Opeth, Transatlantic, Anathema and more, a whole new audience has opened up creating new imaginative rock sounds with roost firmly in the progressive mould. The genre has its own glossy, monthly publication in Prog magazine and an annual awards ceremony. And in 2013, Barclay James Harvest are releasing their first album in 14 years, Caravan and Camel continue to record and tour, Rush are bigger than ever and Steve Hackett and Rick Wakeman are revered elder statesmen of the genre enjoying massively successful Autumns of their careers.
So just what is Prog rock? Well given the immense musical diversity of acts that parade under the giant progressive umbrella, it's not one particular sound. Rather it is an idea, a thought process, an ability to continue to think outside the box to create music that doesn't bore people like Ian Anderson or you or me.
Driven not by fashion or even the desire for populist headlines in the mainstream media, it serves merely to cater for the needs of the musicians who strive to create it and the fans eager to be taken on these enduring musical journeys. In that, it remains unique within the music world. But above all, it is its refusal to pander to anything other than the creation of intriguing music. To, as Rick Wakeman so succinctly puts it, not just to break the rules, but to know which rules to break in the first place.
Format:
UK English