A Brand New Bill Evans Budget Box Set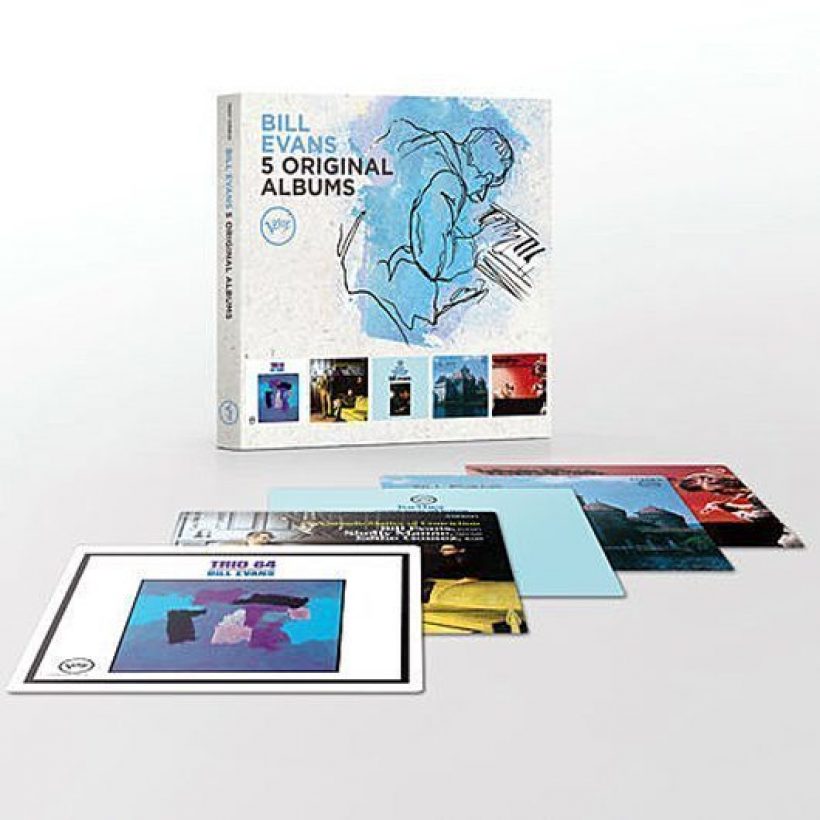 Between 1956 and 1980 Bill Evans recorded over 50 albums as a leader. He first recorded for the Riverside label, making a string of fine albums, before starting a long and fruitful relationship with Verve Records in 1963.
His debut for the label was the Grammy winning Conversations With Myself on which Bill played three separate piano parts that were overdubbed to produce this outstanding work. Four years later he released Further Conversations With Myself which is one of the five albums included in this brand new budget box set containing classic Bill Evans albums in replica mini-LP sleeves.
The seven tracks on Further Conversations With Myself have been called "A thoughtful and (despite the overdubbing) spontaneous sounding set of melodic music." Among the standout tracks are the beautiful 'Emily' with music by Johnny Mandel and another of his compositions, 'The Shadow Of Your Smile'.
The earliest of the albums in the set is Trio '64 from 1964, which features Gary Peacock on double bass and Paul Motian on drums – it is an exceptional record which highlights the three musician's uncanny empathy.
Evan's trio format is again in evidence on A Simple Matter Of Conviction, with its title track a Bill Evans' composition. This time the bass player is the young Puerto Rican, Eddie Gomez and the ever reliable and talented Shelly Manne on drums.
Gomez again plays bass on Bill Evans at the Montreux Jazz Festival that was recorded in 1968 and this time the drummer is a very young Jack DeJohnette on one of his very earliest album recordings. The following year this LP won a deserved Grammy for the Best Instrumental Album.
The fifth album in the box set is Evans's last album for Verve and it's also a departure from his more normal trio format. 1969's What's New features a quartet with Gomez, Marty Morell on drums and Jeremy Steig on flute. Although one of the pianist's less well known albums it is a gem, with one of Bill's best readings of 'Autumn Leaves', a song he returned to again and again.
· A Simple Matter Of Conviction
· Further Conversations With Myself
· Trio 64
· At The Montreux Jazz Festival
· What's New
Format:
UK English