Anthrax Return To Spread The Disease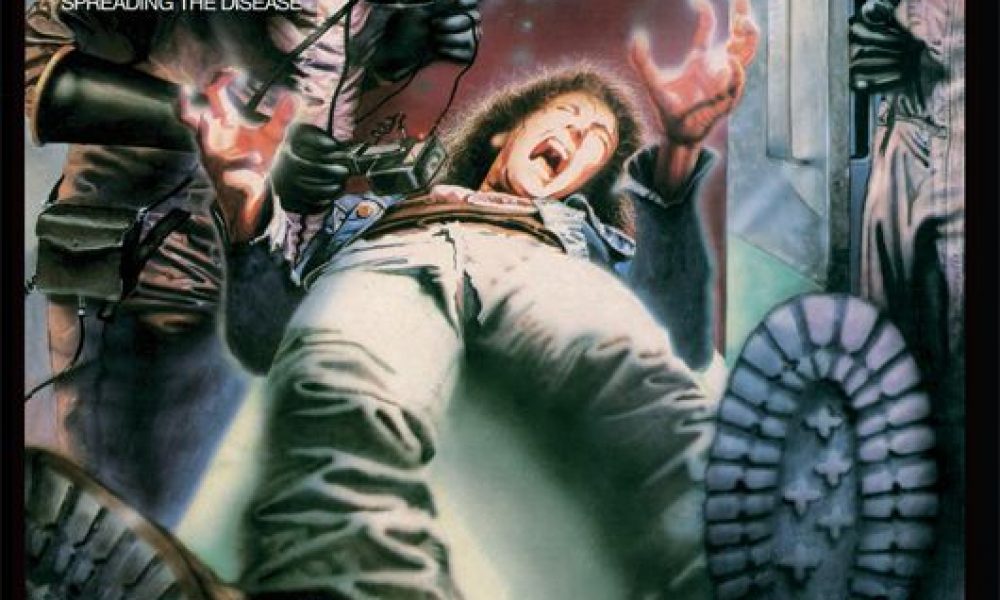 Anthrax's second album, Spreading The Disease, remains one of the cornerstones in not only the band's history, but the birth of thrash metal in the 80s. The first Anthrax album to see both singer Joey Belladonna and bassist Frank Bello join founding guitarist Scott Ian and long-time drummer Charlie Benante, it established the group alongside Metallica, Megadeth and Slayer as one of the Big Four Of Thrash metal. Now expanded to a two-disc anniversary addition bolstered with a slew of bonus live and demo tracks hand-picked by the band, Spreading The Disease returns on 20 November to provide an antidote to watered-down pop-metal the world over.
Whereas most of the thrash scene centred around the emergent West Coast bands, Anthrax brought an East Coast sensibility to the movement, injecting a frenetic New York punk energy into the likes of 'Aftershock' and 'Gung-Ho', while also building their songs around hooks and melodies – in contrast to the focus on precision speed playing that defined many of their West Coast counterparts. Songs such as 'A.I.R.' and 'Madhouse', the latter lifted for single release, were infused with catchy riffs and memorable vocals: early signs of the unique sound that Anthrax were making their own.
Among the raw recordings included among this reissue's bonus tracks, bare-bones versions of the likes of 'Aftershock' and 'Armed And Dangerous' reveal how, as Scott Ian puts it, the group were "recording on a shoestring budget with nothing but a dream and a bunch of songs that we thought killed". By the time they took the stage at Tokyo's Sun Plaza, in 1987, Scott and co had fully realised their vision; eight songs taken from that gig reveal the full ferocity of the Anthrax live experience during the glory days of thrash. "The performances show the excitement of a young band that was on its way," says drummer Benante. "We were on a roll with that album."
Format:
UK English