Chess & Capitol Northern Soul Vinyl Sets Coming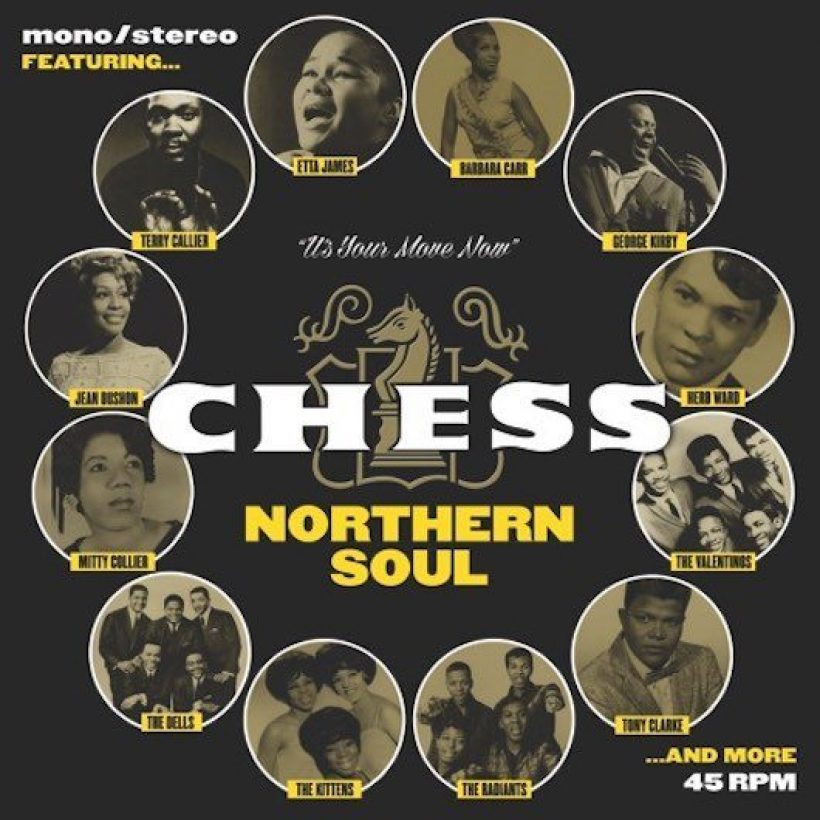 Two new vinyl box sets, each featuring seven double-sided, vintage Northern Soul singles from the vaults of Chess and Capitol, will be released by Universal on July 24. The various artists sets, 'Chess: Northern Soul' and 'The Capitol Northern Soul 7s Box' feature rare cuts on 45rpm singles by some of the great names on each label, such as Etta James, the Dells and Mitty Collier on Chess and Gloria Jones, Billy Preston and Doris Troy on Capitol.
As Chess turns 65 years old, launched by Polish immigrants Leonard and Phil Chess in Chicago in 1950, Northern Soul authority Ady Croasdell has opened the label's vaults to gather 14 highly collectable sides. All of them were floor-fillers on the circuit of UK clubs that championed these US soul stompers, and include 'Sweeter Than The Day Before' by the Valentinos, with the young Bobby Womack; Etta James' 'Can't Shake It', Terry Callier's 'Look At Me Now' and the Northern Soul staple 'Landslide' by Tony Clarke.
Also in the Chess box are the Dells' 'Thinkin' About You,' tracks by Doug Banks and Barbara Carr, and the extremely obscure gem 'In Orbit' by Joy Lovejoy, about which almost nothing is known, and which took years of research to uncover. The release comes in a stylish presentation box featuring the replica UK Chess livery of black/silver and black/gold, in a black and yellow label sleeve. It features an eight-page leaflet featuring detailed notes by Croasdell and a download card.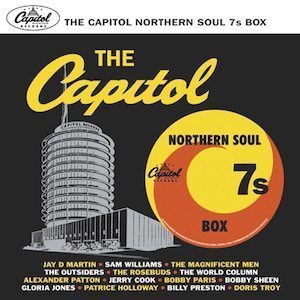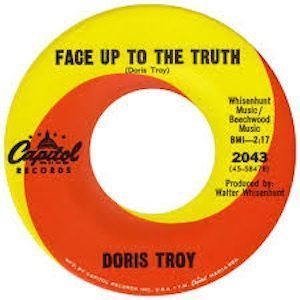 The Capitol set, compiled by another Northern Soul expert, Richard Searling, comes from the celebrated label and its spinoffs Tower and Uptown. The collection of ultra-rare sides covers the recording era of 1965-69 and includes the first vinyl issue anywhere in the world for Alexander Patton's '(True Love Is) In The Heart', and first-ever UK seven-inch pressings of (later Apple recording artist) Doris Troy's 'Face Up To The Truth' and Jay D Martin's 'By Yourself'. The Outsiders' 'Lonely Man' is also released here legally for the very first time, and there's the vinyl debut of the Magnificent Men's Wigan Casino favourite 'Keep on Climbin.''
Other featured artists in the Capitol release include The Girl's Got 'It' by another later Apple signing and Beatles favourite, Billy Preston. There are further contributions by Patrice Holloway, Bobby Paris and Gloria Jones, later Marc Bolan's partner, who recorded the original Northern Soul standard 'Tainted Love,' and is represented here by 'Come Go With Me.' The accompanying booklet will also include many rare photographs and a download card.
'Chess: Northern Soul' includes:
RECORD ONE
A – Terry Callier – Look At Me Now (1966)
B – The Radiants – Hold On (1967)
RECORD TWO
A – Barbara Carr – My Mama Told Me (1965)
B – Doug Banks – I Just Kept On Dancing (1964)
RECORD THREE
A – Etta James – Can't Shake It (1964)
B – George Kirby – What Can I Do (1966)
RECORD FOUR
A – Herb Ward – Strange Change (1965)
B – Jean Dushon – Feeling Good (1966)
RECORD 5
A – Joy Lovejoy – In Orbit (1967)
B – Mitty Collier – My Party (1964)
RECORD 6
A – The Dells – Thinkin' About You (1966)
B – The Kittens – Ain't No More Room (1967)
RECORD 7
A – The Valentinos – Sweeter Than The Day Before (1966)
B – Tony Clarke – Landslide (1966)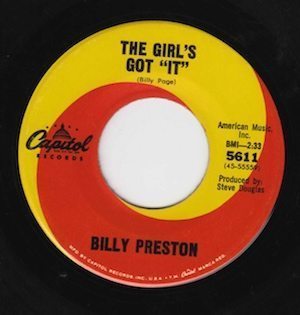 'The Capitol Northern Soul 7s Box' features:
RECORD ONE
A – Jay D Martin – By Yourself (1968)
B – Sam Williams – Love Slipped Through My Fingers (1967)
RECORD TWO
A – The Magnificent Men – Keep On Climbin' (1967)
B – The Outsiders – A Lonely Man (1966)
RECORD THREE
A – The Rosebuds – Say You'll Be Mine (1964)
B – The World Column – So Is The Sun (1969)
RECORD FOUR
A – Alexander Patton – Say You'll Be Mine (1966)
B – Jerry Cook – I Hurt On the Other Side (1967)
RECORD 5
A – Bobby Paris – I Walked Away (1967)
B – Bobby Sheen – Sweet, Sweet Love (1966)
RECORD 6
A – Gloria Jones – Come Go With Me (1966)
B – Patrice Holloway – Stolen Hours (1966)
RECORD 7
A – Billy Preston – Sweeter The Girl's Got "It" (1966)
B – Doris Troy – Face Up To The Truth (1967)
Format:
UK English