Frank Sinatra – All Or Nothing At All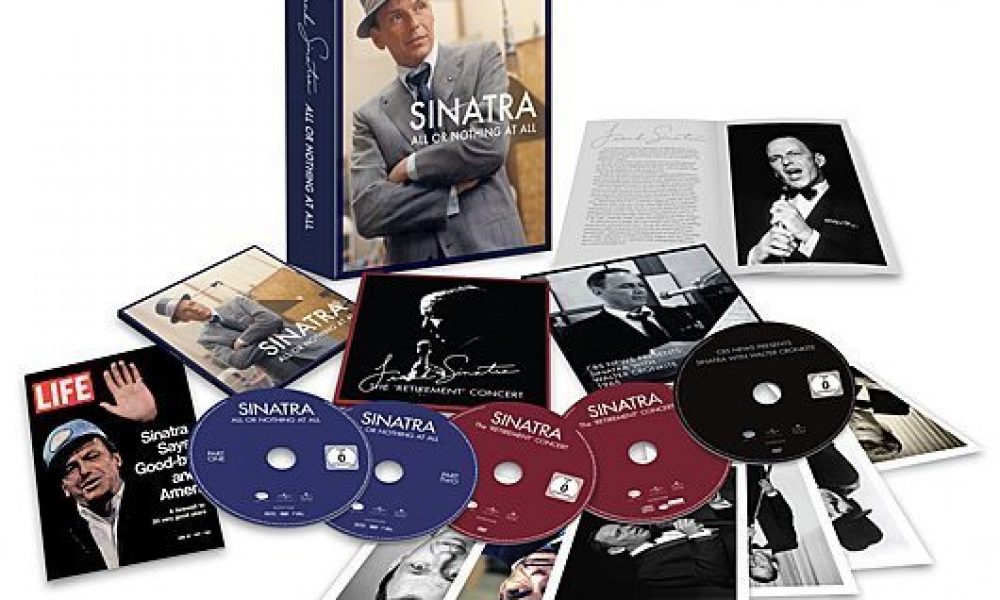 Sinatra is almost 100! If you don't know this, you may well have been living under a rock this past year, given all the activity that has gone on to celebrate "The Voice", the greatest singer of the modern era.
Coming 13 November is one of the most exciting releases of the year long celebration. Eagle Rock Entertainment are releasing, Sinatra: All Or Nothing At All, the definitive account of the life, music and career of Frank Sinatra.
Told in his own words through archive interviews, along with commentary from those closest to him, the film weaves the music and images from Sinatra's life together with rarely seen footage of Sinatra's famous 1971 "Retirement Concert" in Los Angeles. The film's narrative is shaped by Sinatra's song choices for that concert, which Oscar winning director Alex Gibney interprets as the singer's personal guide through his own life. With the participation of the Frank Sinatra Estate, family members and archivists, Sinatra: All Or Nothing At All is an intimate portrait of the singer, the actor and the man. Focusing on Sinatra's first 60 years – beginning with his birth in Hoboken, New Jersey and meteoric rise in his 20s. Among those interviewed are Jerry Weintraub, Emil Davidson, Robert Wagner and Jill St John, Quincy Jones, Jerry Lewis and Mia Farrow
The Deluxe Edition Box set contains the All Or Nothing At All documentary on 2DVDS, the full Retirement Concert from 1971 on 1 DVD and on 1 CD, the 1965 Walter Cronkite CBS TV interview on 1 DVD, 2 booklets, one of which is a reproduction of the 1971 Life magazine article on the Retirement Concert and 6 art cards in an envelope.
In the summer of 1971 Frank Sinatra announced that he was going to retire, and that his only appearances would be for charity. His 'last show' was in support of the Motion Picture and Television Relief Fund on 13 June 1971. Word that this would be his last show had got out and $250 tickets were changing hands for a great deal more than face. It was actress Rosalind Russell who introduced Frank and she could not keep from crying.
"Here's the way it started," says Frank before he sang 'All or Nothing at All.' Before long it was Frank's eyes that filled with tears as he sang 'Nancy', 'I'll Never Smile Again', 'Ol' Man River' and 'Fly Me to the Moon.' 'My Way' appears to be the closer, before Frank does, 'The Lady Is A Tramp' and then it's the closer, a song that is perfection, 'Angel Eyes', which finishes with the line, "scuse me while I disappear." And that was it; he did just that as the stage went black. It doesn't get anymore dramatic than that. Afterwards Frank, his family and friends went to dinner at Chasens.
The bonus of this wonderful concert of Frank Sinatra at the peak of his powers is marvellous.
Format:
UK English