Motown's French Connection Reissued!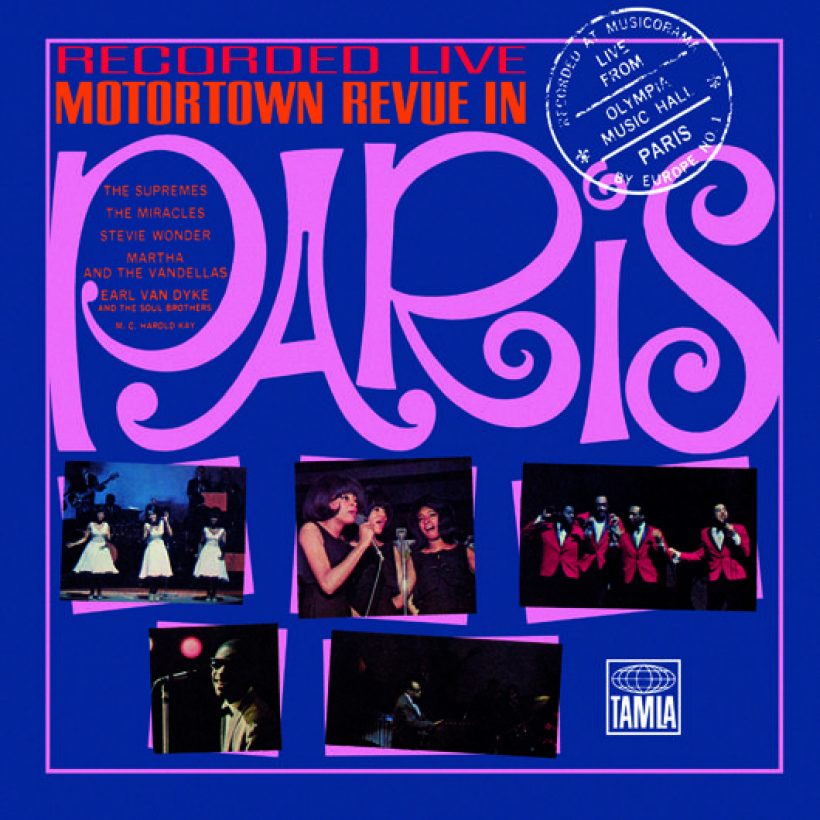 When the legendary Motortown Revue pulled into Paris in April 1965, Stevie Wonder, The Miracles, Martha And The Vandellas, The Supremes and The Earl Van Dyke Sextet were coming to the end of the most ambitious Motortown Revue yet. The first, staged in 1962, had seen Detroit's finest set up a week-long residency at New York City's iconic Apollo Theater; three years later, Berry Gordy had more global ambitions and sent some of his finest standard-bearers overseas.
After taking "The Sound Of Young America" to the UK, the troupe travelled to Paris for a performance at L'Olympia. With the Tamla Motown label officially launching in Paris that same April, the Revue were set to impress – and fairly tore the roof off. Stevie Wonder delivered a definitive take on 'Fingertips'; The Miracles performed a typically polished headlining set; and the versatile Earl Van Dyke and his cohorts assuredly sat in as house band, treating the Paris audience to one of the finest examples of live Motown ever performed.
… And, happily, ever recorded: capturing the sets performed on 13 April 1965, Recorded Live: Motortown Revue In Paris was released in November '65 – and is now reissued on both 2CD and 3LP formats by Universal via PledgeMusic on 25 March 2016, complete with previously unreleased recordings.
The original album reconfigured the running order of the concert, so the 2-CD reissue reinstates the chronological order of both shows held at L'Olympia, while the 3-LP version collects each individual act's concerts together, presenting their performances as one unified set. With brand new artwork based on the original 1965 LP sleeve (pictured above), this is the Motortown Revue like you've never seen – or heard – it before.
Additionally, a 5×7" box set replicates five of the highly collectable French EPs released by each of the acts on the revue: "Little" Stevie Wonder's 'Tears In Vain', Earl Van Dyke And The Soul Brothers' 'Soul Stomp', The Supremes' 'Stop! In The Name Of Love', Martha And The Vandellas' 'Nowhere To Run' and The Miracles' 'Oooh Baby Baby. With original copies of these EPs costing between £130 and £260 today, Motortown Revue: The French EPs gives collectors and fans a chance to own these releases, with their stunning replica picture sleeve artwork, without having to shell out a small fortune.
Format:
UK English