Return To Wakeman's Centre Of The Earth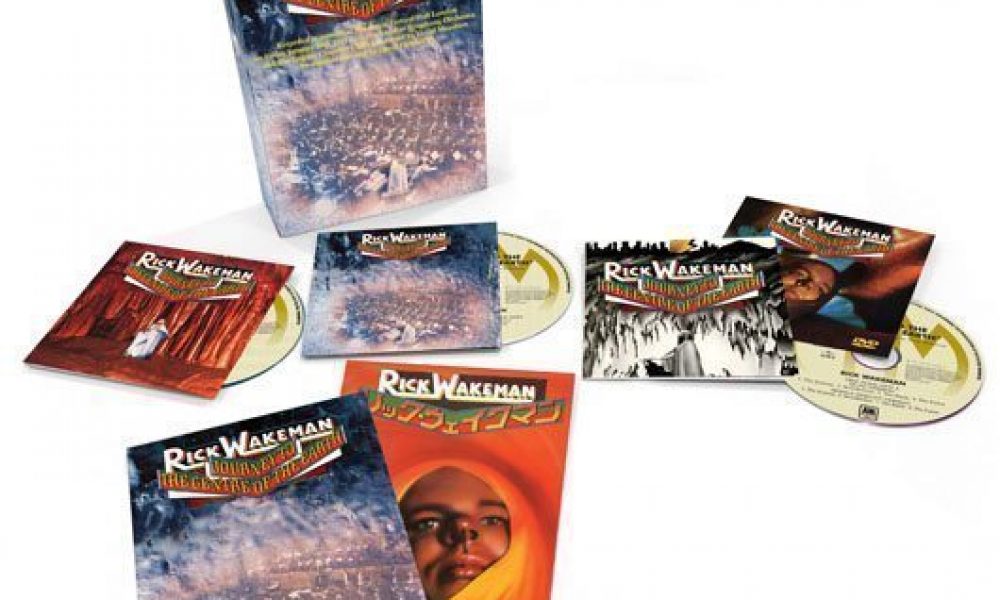 The landmark recording that is Rick Wakeman's Journey To The Centre Of The Earth is being reissued in a four-disc special edition on 6 May, taking in a fully remastered version of Wakeman's classic, career-defining album, along with never before released in-concert recordings from Boston, in 1974, and Buenos Aires, plus a DVD featuring a stunning quad surround sound mix.
"The new mastering is quite magnificent," Wakeman says today, comparing it as "chalk and cheese" with the original. And with new artwork from legendary album sleeve designer Roger Dean, this generous reissue brings the original 1974 classic back to life – bigger and better than ever before.
When Wakeman set out to follow up his benchmark 1973 album, The Six Wives Of Henry VIII, he needed suitably grand subject matter, alighting on the idea of setting Jules Verne's classic sci-fi novel, Journey To The Centre Of The Earth, to music. Not one to take the easy route, Wakeman also decided that he would record the album live in concert, in one sitting.
Backed by the London Symphony Orchestra, the English Chamber Choir and a hand-picked rock ensemble, and assisted by narrator David Hemmings (of Blow-Up movie fame), Wakeman – himself flanked by a dazzling array of equipment, including three Mellotrons, two Minimoogs, a grand piano, Hammond organ Hohner clavinet and several other pianos – took to the stage before a sold-out crowd at London's Royal Festival Hall on 18 January 1974. The results were, in Wakeman's words, "a true time capsule of the music of the moment".
"Recording it was fraught with problems," he recalls today, adding, "… in spite of the mistakes there was so much energy, life and spine-tingling moments that would have been lost had we tried to 'repair' certain areas". Rapturously received on the night, the album hit the shelves in May 1974, going on to top the charts in the UK, hit the No.3 spot in the US, and eventually sell 14 million copies worldwide, while also spawning a sequel and a 2012 re-recording.
Returning bigger and better than ever before, Journey To The Centre Of The Earth remains an astonishing achievement, and a milestone from prog rock's golden age.
Purchase the Journey To The Centre of The Earth super deluxe edition here:
Format:
UK English