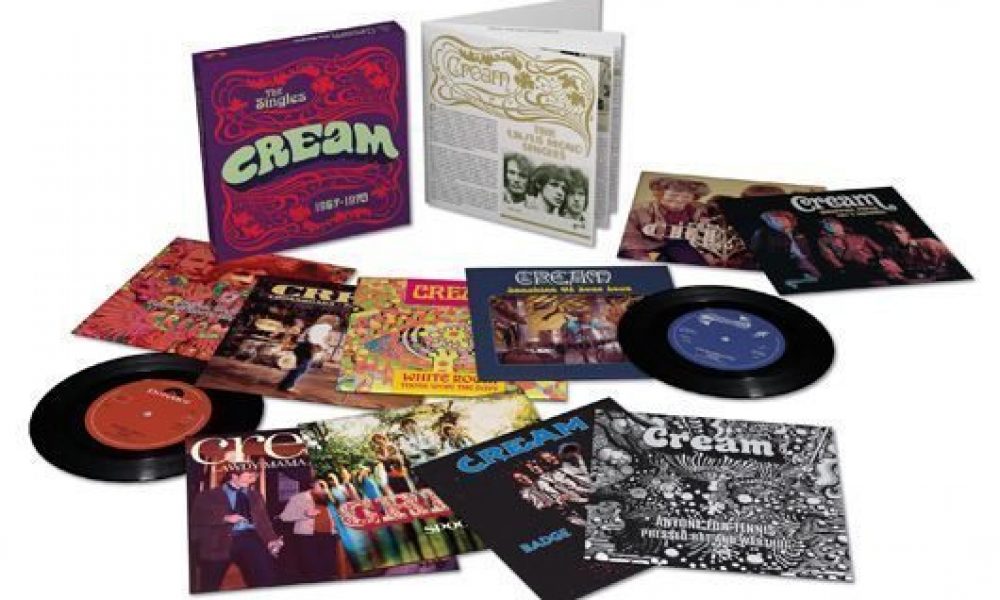 Fifty years since the release of their first single, 'Wrapping Paper'/'Cat's Squirrel', legendary blues-rock trio Cream celebrate their entire UK and US singles output with the 10 x 7" box set The Singles: 1967-1970. Featuring long-deleted non-album outings such as the group's aforementioned debut and 'Anyone For Tennis'/'Pressed Rat And Warthog', alongside classic album sides including 'Strange Brew' and 'White Room', The Singles 1967-1970 is a collection of short, sharp blasts from one of rock's finest ever collectives.
Formed in London in 1966, Eric Clapton, Jack Bruce and Ginger Baker worked up a rare alchemy that, even on the London blues-rock scene of the mid-to-late 60s, pushed boundaries to breaking point. With era-definition slabs of psychedelic blues such as Fresh Cream and Disraeli Gears bolstered by reputation-building live shows which saw the trio embark on lengthy jazz-, blues- and rock-fuelled musical explorations, Cream were an untouchable force both on the stage and in the studio.
By the time Cream formed, Clapton was fresh from stints with John Mayall's Bluesbreakers and The Yardbirds, while Baker and Bruce had advanced from the ranks of the Graham Bond Organisation. The group's 10 7" singles chart an exemplary musical trajectory through their career, and The Singles: 1967-1970 is a fitting tribute, boasting stunning picture sleeves and repro labels that bring those classic Atco, Reaction and Polydor releases back to life – in all their original mono glory.
Fresh Cream? It'll be the best-sounding Cream you've ever heard. Released on 4 December 2015 you can pre-order the box and check out the tracklisting below:
'Wrapping Paper'/'Cat's Squirrel' (Reaction 591007)
'Feel Free'/'NSU' (Reaction 591011)
'Spoonful – Part I'/'Spoonful – Part II' (Atco 6522)
'Strange Brew'/'Tales Of Brave Ulysses' (Reaction 591015)
'Anyone For Tennis'/'Pressed Rat And Warthog' (Polydor 56258)
'Sunshine Of Your Love'/'SWLABR' (Polydor 56286)
'White Room'/'Those Were The Days' (Polydor 56300)
'Crossroads'/'Passing The Time' (Atco 6646)
'Badge'/'What A Bringdown' (Polydor 56315)
'Lawdy Mama'/'Sweet Wine' (Atco 6708)
Format:
UK English