Styx Launch New Concept Album 'The Mission' Out Today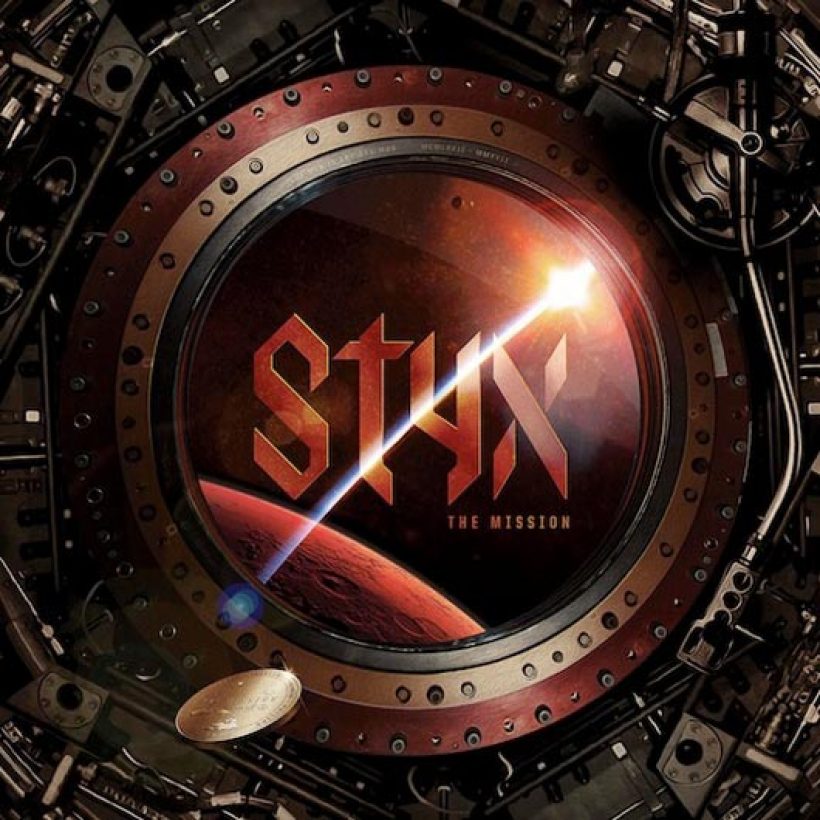 Turns out Styx beat out Tesla on their mission to Mars with the announcement of their new studio album, The Mission, ready for liftoff today, 16 June 2017.
Planetary puns aside, this is exciting news for pop/prog-rock fans, since it's the first new Styx album in 14 years. Now available for to order, the album arrives as they continue their summer tour with REO Speedwagon and a vinyl edition of The Mission landing on the 30th June 2017.
Fashioned from the same 70s-era prog-rock greatness as The Grand Illusion and Pieces of Eight, The Mission sees the band at their power-pop apex. Though it's been 45 years since the band signed their first record contract, they sound tighter than ever on their newest singles 'Gone Gone Gone' and 'Radio Silence', on what appears to be their most ambitious album yet.
"The planets truly aligned for The Mission, and I couldn't be prouder", says vocalist/guitarist Tommy Shaw, who co-wrote the album's storyline with longtime collaborator Will Evankovich (Shaw/Blades, The Guess Who). "It's our boldest, most emblematic album since Pieces of Eight".
The Mission reimagines the six-man Styx team as crew members on the first manned mission to Mars in the year 2033. Prog and psychedelic rock have always been fascinated by the cosmos, and for good reason. With the hubristic force to explore the final frontier, trippy synths and existential lyricism, it's a timeless theme that transcends taste and trends.
While the album's setting is on Mars, the recording was done closer to home, at Blackbird Studios, The Shop, and 6 Studio Amontillado in Nashville over a two-year period with the band's current line-up: guitarist/vocalist Tommy Shaw, co-founding guitarist/vocalist James "JY" Young, keyboardist/vocalist Lawrence Gowan, original bassist Chuck Panozzo, drummer/percussionist Todd Sucherman and bassist Ricky Phillips.
Styx - Gone Gone Gone (Live)
"The album feels simultaneously comfortable and new", says Gowan. "It's both entertaining and charming, and a natural progression of our sound". Bassist Panozzo agrees, "The Mission is a sincere and honest representation of how Styx built upon where we were in the 20th century in order to go somewhere new in the 21st century".
With the 40th anniversary of their prog-rock opus, Grand Illusion, approaching this summer, the band wanted to create a sound that spoke to their heyday while also drawing upon the strengths of the current lineup. Sounds like it's a mission completed.
The Mission is out now. Scroll down to read the full tracklisting and order the album here.
Tracklist
1. Overture
2. Gone Gone Gone
3. Hundred Million Miles from Home
4. Trouble at the Big Show
5. Locomotive
6. Radio Silence
7. The Greater Good
8. Time May Bend
9. Ten Thousand Ways to Be Wrong
10. Red Storm
11. All Systems Stable
12. Khedive
13. The Outpost
14. Mission to Mars
Format:
UK English