6LACK Shares Contemplative Music Video For 'Preach'
The track is featured on 6LACK's new album 'Since I Have A Lover.'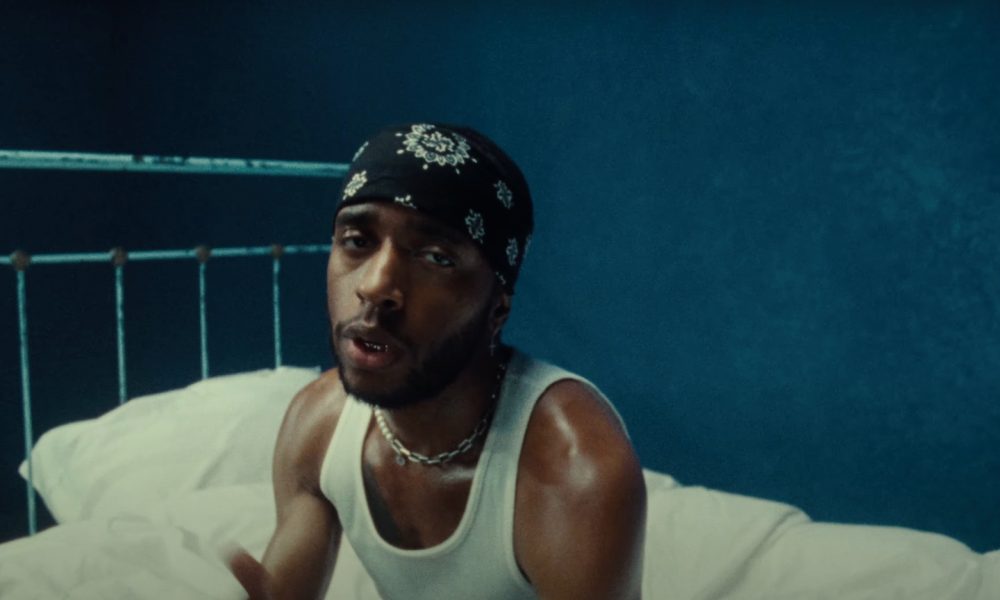 Acclaimed Atlanta R&B rapper-singer 6LACK has shared a new video for his track "preach." The video beautifully captures the deeply confessional sentiment of the track as he faces both his missteps and blessings while acknowledging the tremendous responsibility that comes with influence and his ultimate decision to break from old, damaging patterns.
"preach" is featured on 6LACK's celebrated new album, Since I Have A Lover. The project includes other standout songs like "Fatal Attraction."
6LACK - Preach [Official Music Video]
On the track, 6LACK sings, "Words gotta match the actions/ Fatal, fatal attraction, R.I.P/ For every time we went through it, know it's all on me/ So no more runnin' backs, no more apologies."
On March 1, 6LACK announced the album, which arrived courtesy of LVRN/Interscope Records. In celebration of the initial announcement, he shared the title track, alongside a breathtaking video to match. Directed by Andrew Donoho, the visual captures the depth and range that serves as the foundation for the album's themes: mental health, healing, personal growth, love, and his own journey of finding his way–the good and the bad.
Pronounced "Black," the three-time Grammy-nominated and multi-Platinum-selling artist has become the voice of a generation through his dynamic art for many years. Born and raised in Zone 6 of Atlanta, 6LACK exploded onto the scene with his breakout debut FREE 6LACK album in 2016, cementing his insatiable, singular sound. He was later catapulted into stardom in 2018 with the arrival of his critically acclaimed album, East Atlanta Love Letter, which hit No.1 on the Top R&B Albums and peaked at No.3 on the Billboard 200.
"'Since I Have A Lover', the title track, is the highs of having a healthy love, compressed into song format. It's a note to self, that I'm no longer who I was or where I was, and that there's a bigger purpose starting to reveal itself in the things I create," says 6LACK on the anthem. "We are simply pushing love, because it's needed. The verses are short and serve as a moment of acknowledgment for how I feel, and the chorus is less of a lyric and more of a feeling. It's an exhale, it's relief, it's trust, it's happiness, it's surreal."