Alice Cooper Recruits Sammy Hagar For 'Christmas Pudding' Benefit Concert
This year, Cooper's annual benefit – which will also feature Rob Zombie – takes place in Phoenix, AZ, on December 3.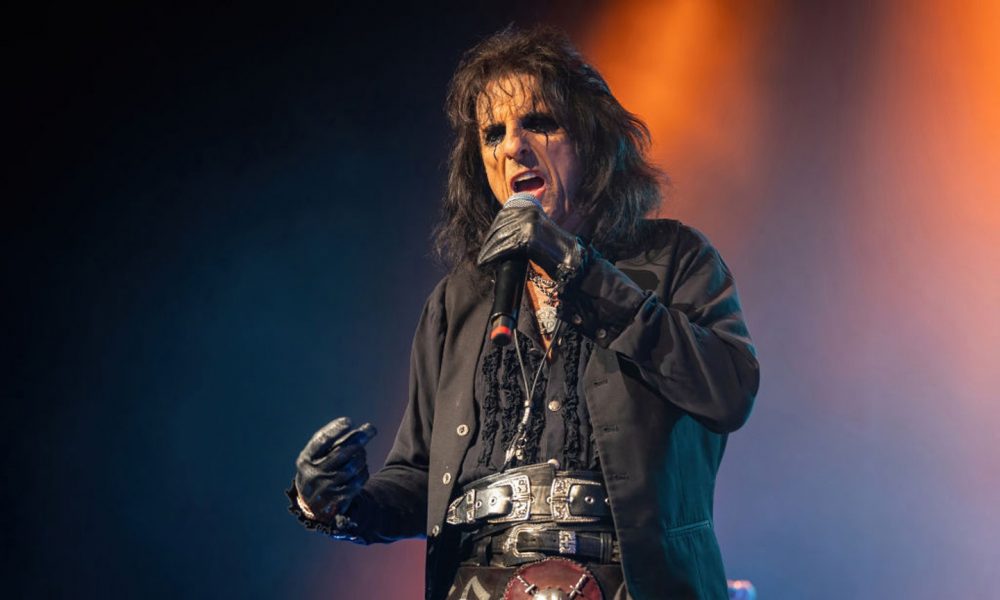 According to KTAR 92.3 FM, shock rock legend Alice Cooper has confirmed he has Sammy Hagar and Rob Zombie have on board for the 20th version of his annual 'Christmas Pudding' benefit concert, which will take place in Phoenix, AZ.
Local heroes the Gin Blossoms, Wally Palmar of the Romantics, Sixwire and comedian Jim Bruer round out lineup for the December 3 show on the revolving stage of Phoenix's Celebrity Theatre. Tickets go on sale this Friday, October 21. Proceeds benefit Alice Cooper's Solid Rock Teen Centers.
It's a quick return to the Valley for both Zombie and Hagar. Zombie played at WestWorld of Scottsdale on April 8 as part of Arizona Bike Week. Hagar, the former Van Halen front man, came through town September as the headliner at Ak-Chin Pavilion in Phoenix.
"We are excited to be celebrating our 20th year with a stellar lineup of talent who dedicate their time and passion to help us raise funds for our Rock Teen Centers," Cooper said in promotional material for the 'Christmas Pudding' benefit.
"We are grateful to everyone who continues to make this one of the finest shows in the Valley and promise another memorable evening of music and mayhem!"
Solid Rock offers free music, art, dance, and audio and video production classes to young people ages 12-20 at two locations, one in Phoenix and one in Mesa.
Elsewhere in Sammy Hagar news, the legendary rocker's second album with his band The Circle, Crazy Times, was issued through UMe on September 30.
Crazy Times finds Hagar, fellow Hall of Famer and longtime bassist Michael Anthony, Grammy-winning drummer Jason Bonham and Grammy-winning guitar virtuoso Vic Johnson change course, traveling to Nashville to record the album with 8-time Grammy Award winning producer Dave Cobb at Nashville's historic RCA Studio A.
"It's hard for me to talk about this thing with as much passion as I feel without sounding like I'm hyping it or bragging about it or trying to, you know, get people to buy it", Hagar told uDiscover Music in an exclusive interview. "I love this f_king record. I mean, I just don't, I don't even know how the hell we made it because this band we've been together almost 10 years, but we've only recorded once before. But yeah, we did it. I think this song and this record holds up. I'm very proud of it."