Alice Cooper To Play King Herod In 'Jesus Christ Superstar Live!'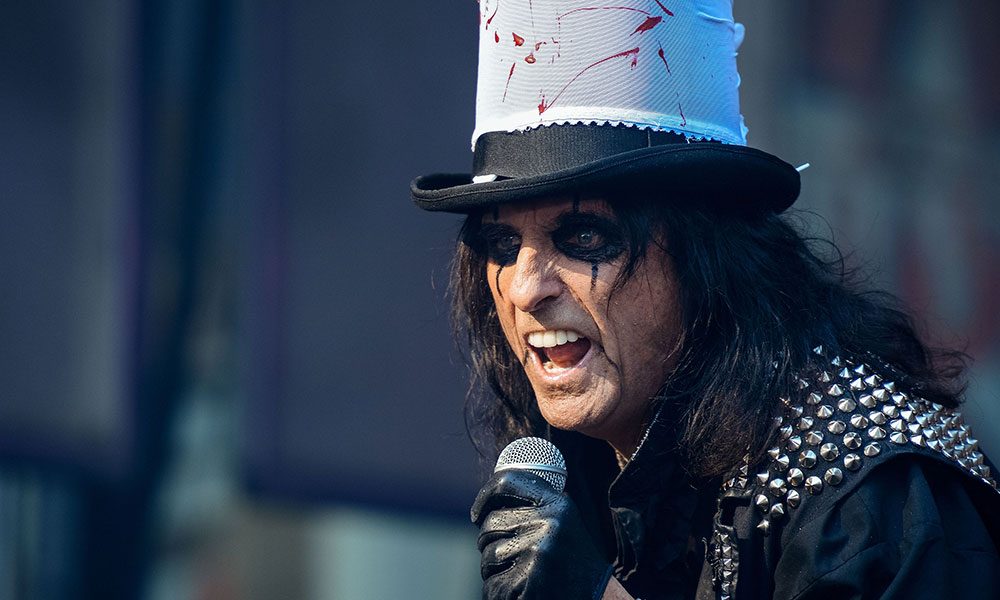 Alice Cooper is set to appear in Jesus Christ Superstar Live! in 2018. A new production of the musical will be broadcast on US TV's NBC network on Easter Sunday, which falls on 1 April.
The special will be directed by BBC theatre director and five time Tony Award nominee David Leveaux. Legendary shock rocker Cooper is set to play King Herod in the programme, as The Hollywood Reporter notes.
Chairman of NBC Entertainment Robert Greenblatt said in a statement: "Alice Cooper, whose theatricality is the stuff of legend, is the perfect rock star to play Herod in our live production. Andrew Lloyd Webber and Tim Rice wrote a show-stopping musical number for Herod, and we all look forward to the 'King Of Shock Rock' taking on the King of Judea.
"As the casting for Superstar ramps up, we can feel the excitement building for this brand new concert experience of what has long been considered the original rock musical."
A Rock & Roll Hall of Famer who has sold more than 50 million records, Alice Cooper has released 26 studio albums during his career, with nine reaching platinum or gold status. In December 2017, Cooper finished his world concert tour, playing over 100 shows on five continents. He previously recorded 'King Herod's Song' at the request of Lloyd Webber and Rice for the 2000 release of a cast album from the 1996 production of Jesus Christ Superstar in the U.K.
Cooper's songs have also been featured in numerous soundtracks for film and TV as both a songwriter and singer, most recently in Netflix's GLOW and HBO's Vinyl. As an actor, Cooper has appeared in more than two dozen productions, including films such as Tim Burton's remake of Dark Shadows and in Wayne's World.
Elsewhere in Alice Cooper news, the star is set to be played by The Mighty Boosh's Noel Fielding in a new series of Sky Arts' Urban Myths.
Fielding will appear in the episode The Dali and the Cooper, which will tell the story of Cooper befriending artist Salvador Dali (played by Poirot star David Suchet) in 1973 and attending a bizarre birthday party at Dali's home.
Explore Our Alice Cooper Artist Page.
Format:
UK English