Alice Cooper-Themed Coloring Book, 'Welcome 2 My Nightmare' Set For Publication
The legendary shock rocker has endorsed the book, which will be published on August 27.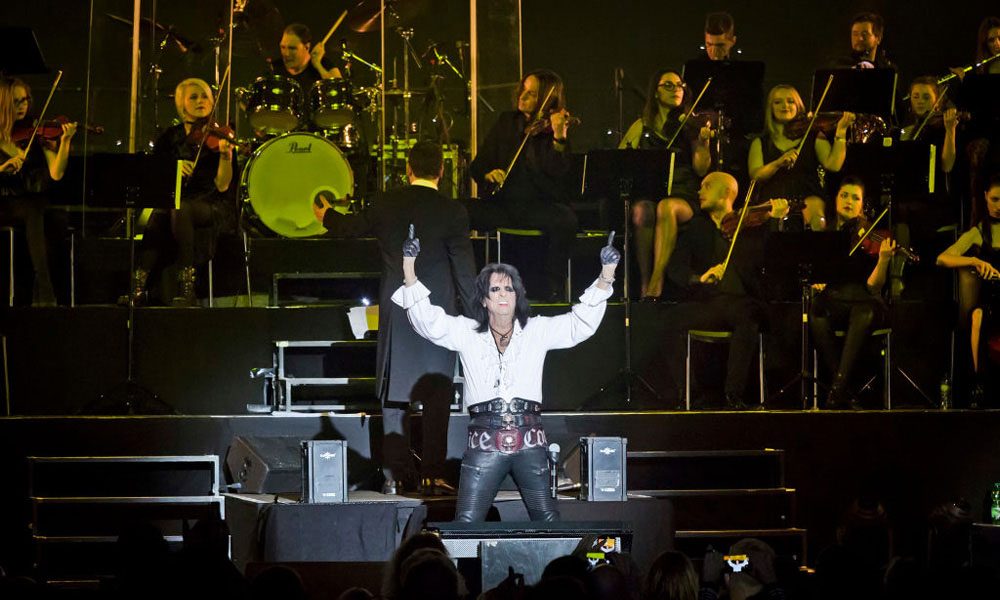 Alice Cooper has officially endorsed a new coloring book centered around his career, titled Welcome 2 My Nightmare.
The book, which is due out on August 27, features a selection of images to color in associated with Cooper, including album artwork and other notable iconography.
In a preview given by Eyesore Merch, it appears fans will be able to color in an image of Alice Cooper as Medusa as well as an image inspired by 1972's "School's Out".
Welcome 2 My Nightmare is the latest instalment in a string of books made by Rock N Roll Coloring, with each one celebrating the art of a different act.
"If you ever doodled the logo of your favourite band on the back of your exercise book at school, or you spent hours on end staring at every detail of your favourite vinyl album cover….then this is for you," said a press release.
"Rock N' Roll Coloring is proud to present for the first time officially endorsed coloring books from one of Shock Rock's greatest acts – Alice Cooper.
"Featuring iconic artwork from classic albums and other instantly recognizable images, all printed on high quality paper, in a square format, fully endorsed and officially licensed, these killer designs have the potential for hours of satisfying coloring in. Each book allow you to raise the horns in celebration of rock's most legendary and important bands, letting your imagination run riot as you create your own personalized versions of your favourite designs.
"Each book contains painstakingly created renderings of each image, with beautifully detailed outlines ready for you to unleash your artistic skills using pens, pencils or paint. Let your imagination run wild and add your own interpretation of these classic images, or simply recreate them as closely as you can to the originals. Whatever you decide, the satisfaction of adding your personal touch to these classic designs is extremely rewarding."
Eyesore released their first instalments, themed around Judas Priest and Motörhead respectively, late last year. The company followed that up with the release of Thin Lizzy and Megadeth-themed books in April of this year.
Alice Cooper dropped his latest album Detroit Stories back in February of this year. Speaking of the album's theme at the time of its announcement, Cooper said, "Detroit was the epicenter for angry hard rock.
"After not fitting in anywhere in the US (musically or image-wise) Detroit was the only place that recognized the Alice Cooper guitar driven, hard rock sound."
Listen to the best of Alice Cooper on Apple Music and Spotify.