Allison Russell, Sheryl Crow, Many More For LGBTQ+ Benefit 'Love Rising'
The event is described by Live Nation as 'a celebration of life, liberty and the pursuit of happiness.'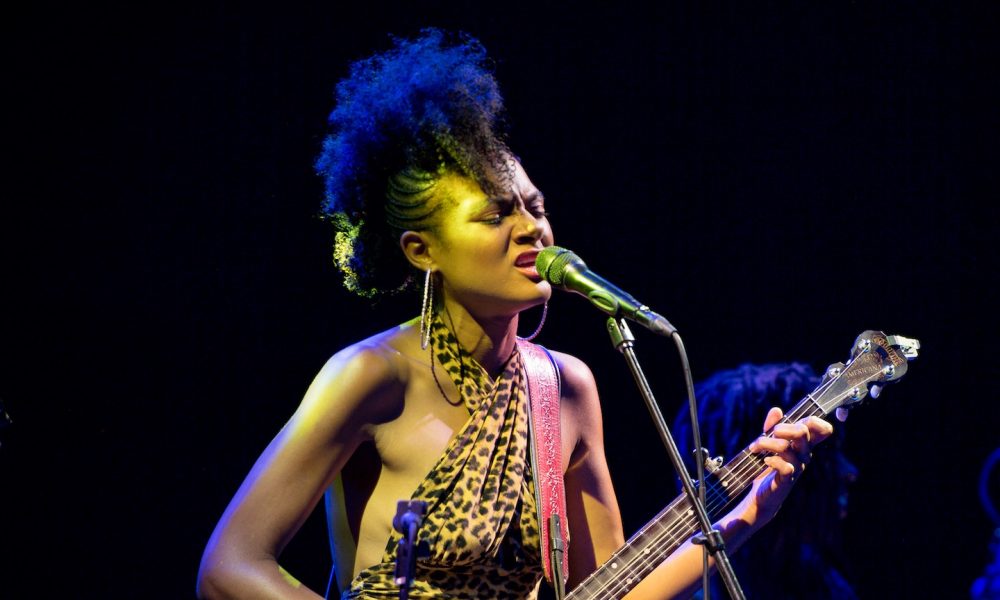 Allison Russell, Sheryl Crow, Brothers Osborne, and Jason Isbell are among the artists who'll be part of Love Rising: Let Freedom Sing (and Dance), announced by Live Nation as "a celebration of life, liberty and the pursuit of happiness." It will take place on March 20 at Nashville's Bridgestone Arena.
The concert, to be staged in cooperation with LGBTQ+ organizations, is a response to the recent legislation passed by the state of Tennessee to ban drag performances from taking place on any public property or location where children could be in attendance.
Also on the bill are Maren Morris, Hayley Williams, Amanda Shires, Brittany Howard, Hozier, Jake Wesley Rogers, Joy Oladokun, Julien Baker, Mya Byrne, the Rainbow Coalition Band and Yola. They'll be joined by other special guests.
Allison Russell - Georgia Rise (GET OUT THE VOTE!)
Proceeds from Love Rising will benefit the Tennessee Equality Project, inclusion tennessee, OUTMemphis and the Tennessee Pride Chamber. The Looking Out Foundation has announced that it will match up to $100,000 in donations from supporters of the event and the cause.
Isbell commented in a statement of the new laws: "SB3/HB9 and SB1/HB1 are clearly targeted attacks on Tennesseans who haven't done anything wrong. These bills add up to an attempt to eradicate a valuable part of our community and force good people to live in fear. We can't in good conscience just stand by and let that happen."
Russell added: "As a queer, intersectional artist and mother, raising my child in Nashville, it's important to me to support these wonderful Tennessee LGBTQIA+ advocacy organizations, working so hard to build bridges, reduce harm and promote equality for all Tennesseans.
"LGBTQIA+ contributions and creativity are foundational to every genre of modern song and arts performance," she went on. "I think it speaks volumes that so many in our community are feeling the same call to support, celebrate and uplift!" Tickets for the event go on sale today (8).
Buy or stream Allison Russell's Outside Child.