Altin Gün Shares New Single 'Güzelliğin On Para Etmez'
'Aşk' will arrive on March 10 courtesy of ATO Records.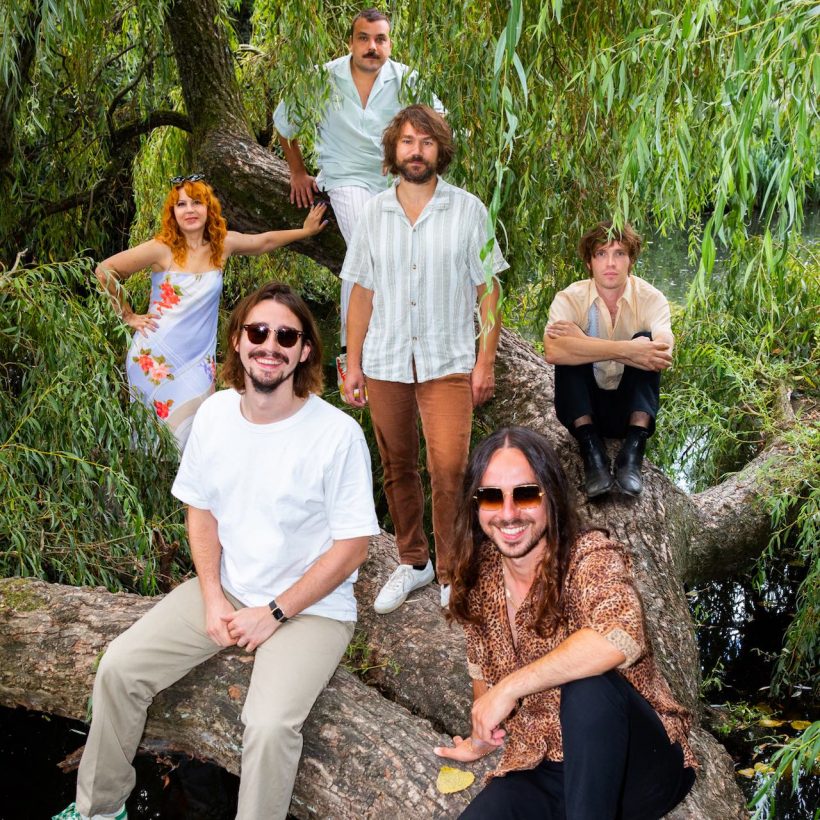 Grammy Award-nominated Turkish psych-folk group Altın Gün has shared its deeply atmospheric new single, "Güzelliğin On Para Etmez."
In the wake of the tragic earthquake that has left thousands dead in Turkey and Syria, the band has announced that all proceeds from the song on YouTube will be transferred to the international Red Cross in order to help supporting the Red Crescent team in the region.
See description: Revenues of Güzelliğin On Para Etmez by Altın Gün will be donated to Red Cross
Written and composed by the highly regarded Turkish poet Âşık Veysel, "Güzelliğin On Para Etmez" heralds the arrival of Altın Gün's eagerly anticipated new album, Aşk, arriving via ATO Records on Friday, March 10. Pre-orders are available now.
Âşık Veysel was a singer, poet, songwriter, and bağlama virtuoso, the most prominent representative of the Anatolian ashik tradition in the 20th century. Blind for most of his lifetime, Veysel's often sad songs embrace a wide range of themes, from the inevitability of death and constant questioning of issues such as love, care, and belief, to how he perceived the world as a blind man. Now Altın Gun has recast Veysel's timeless "Güzelliğin On Para Etmez" as a dreamy acid-folk anthem, full of emotion and musical invention.
An exuberant return to the 70s Anatolian folk-rock sound that characterized Altın Gün's landmark first two albums, Aşk sees Altın Gün veering away from the electronic, synth-drenched sound of its critically acclaimed 2021 albums, Âlem and Yol, to capture all the infectious power and urgency of the Amsterdam-based band's famously propulsive live performances.
Recorded using vintage equipment and techniques, the album's ten groundbreaking tracks all represent visionary new readings of traditional Turkish folk tunes, revealing how these ancient songs remain eternally resonant and ripe for reinterpretation.
Rooted in antiquity yet blazing with contemporary relevance and vitality, Aşk includes such recently released tracks as the pulse-pounding "Rakıya Su Katamam." A space rock-powered take on the folk standard composed by Turkish writer/theologian Mustafa Öztürk, the track is joined by an equally kaleidoscopic official music video that is out now via YouTube.
Renowned for their dizzyingly hypnotic live performances, Altın Gün will embark on a wide ranging EU/UK headline run in March 2023, with their biggest North American headlining tour to date getting underway July 12.