Listen To Altin Gün's Groovy New Single 'Su Siziyor'
'Aşk' is out March 31 courtesy of ATO Records.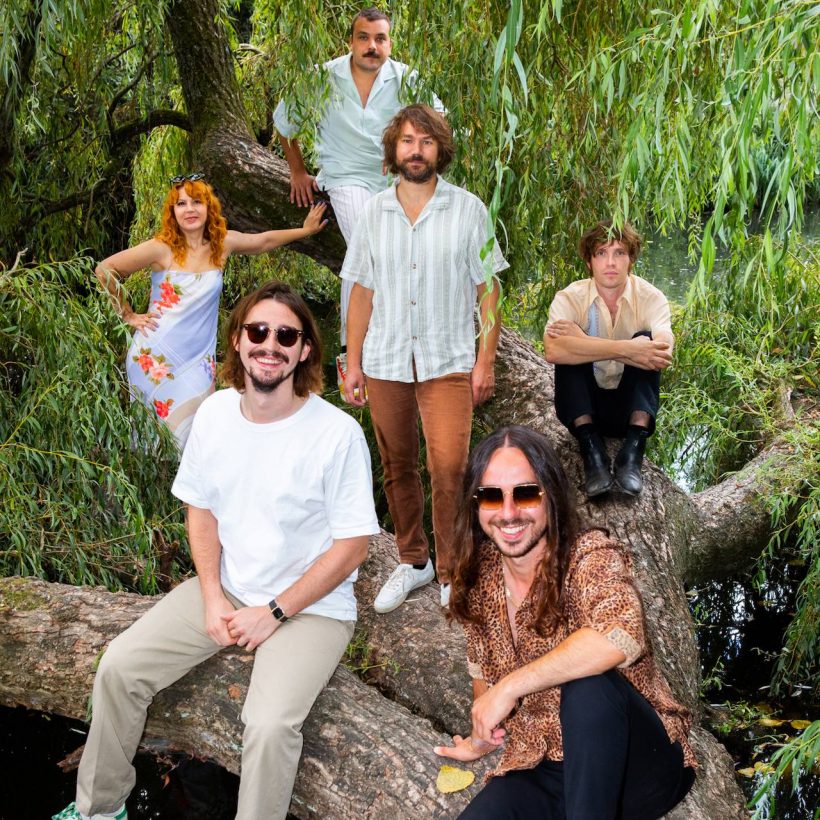 Turkish psych-folk band Altin Gün has shared its grooving new single, "Su Siziyor." The track heralds the impending release of Altin Gün's eagerly anticipated new album, Aşk, arriving via ATO Records this Friday, March 31.
The album has already been met with significant international praise ahead of its release. MOJO was one of the first to weigh in with a four-star review in their new issue. Exclaim! said that Aşk, "captures a band more comfortable roasting in the sweaty, late-night heat of their notoriously fiery concerts, and is imbued with that invigorating immediacy," while PopMatters praised the band for the way their music "plays up the psychedelic aspects of the Anatolian scene with ecstatic relish."
Rooted in antiquity yet blazing with contemporary relevance and vitality, Aşk includes such recently released tracks as the pulse-pounding "Rakiya Su Katamam" and the deeply atmospheric "Güzelligin On Para Etmez," both of which are available now at all DSPs and streaming services.
An exuberant return to the 70s Anatolian folk-rock sound that characterized Altin Gün's landmark first two albums, Aşk finds the band veering away from the electronic, synth-drenched sound of its critically acclaimed 2021 albums, Âlem and Yol, to capture all the infectious power and urgency of the Amsterdam-based band's famously propulsive live performances.
Recorded using vintage equipment and techniques, the album's ten groundbreaking tracks all represent visionary new readings of traditional Turkish folk tunes, revealing how these ancient songs remain eternally resonant and ripe for reinterpretation.
Aşk also includes Altin Gün's dazzling reinvention of "Leylim Ley," a classic song of lost love and exile. Recently named as "Today's Top Tune" by the influential KCRW, "Leylim Ley" features music composed by renowned Turkish musician, author, poet, and politician Zülfü Livaneli and lyrics written by the late Turkish novelist, short-story writer, poet, and journalist Sabahattin Ali (1907–1948). Taken from Ali's 1937 short story, "Ses," "Leylim Ley" was joined by music composed by Livaneli in 1975 and has since been embraced as one of the most well-known and beloved songs among Turkish people everywhere.