Álvaro Diáz Returns With New Single 'PLN'
The track will be featured on Diáz's new album 'Sayonara.'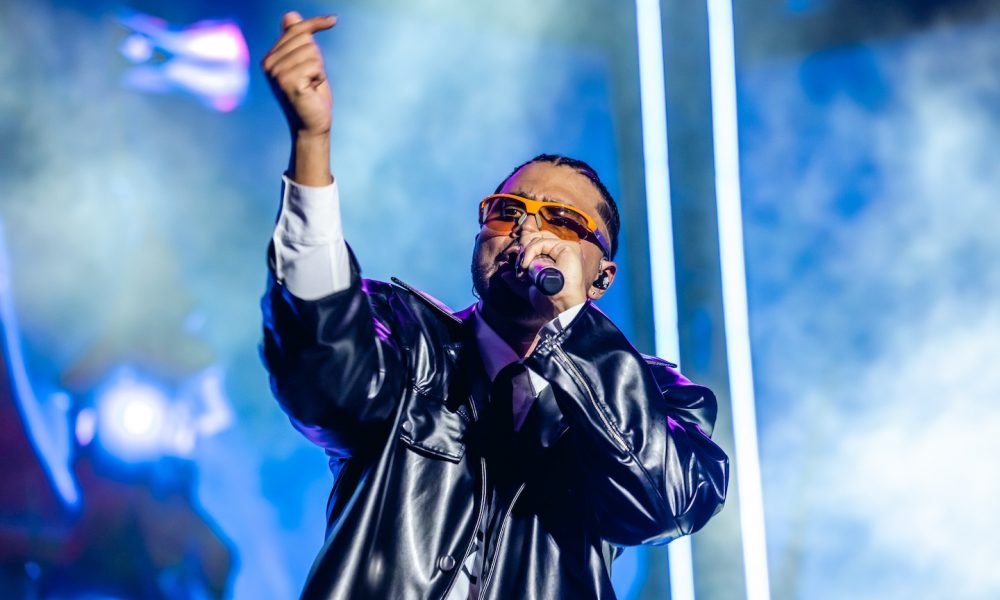 Álvaro Díaz has returned with a bouncy, infectious new single entitled "PLN," which is an acronym for "Pa Las Nenas."
The track, which was produced by Albert Hype and Orteez, showcases Díaz's unique and innovative style as well as his fluidity in making songs from different genres.
"'PLN, Pa Las Nenas,' is a song I tried to make for the fans to feel good. I was inspired when I was at the shows and wanted to dedicate a song to all the girls who were there, but also for the guys to be able to sing along. The rhythm is really entertaining. I wanted to create something funky to continue building up this preview for Sayonara."
The aforementioned Sayonara is Díaz's highly anticipated forthcoming album, set to be released courtesy of Universal Music Latino. Stay tuned for more information to be revealed soon.
Díaz has been teasing the album for a year. Details first emerged when he shared "Lentito," which also rumored to be featured on the album. The visual for "Lentito" was filmed in Barcelona, Spain with Gallery Sessions, a renowned YouTube channel dedicated to promoting live music sessions recorded in different window displays around the world. The channel boasts 200k subscribers and has featured prominent artists such as Bizarrap, Lunay, Julieta Venegas, and Maria Becerra, amongst others.
In September of last year, Díaz performed in front of over 6,000 fans at his sold out debut show in Mexico City's Pepsi Center WTC and was presented with various plaques for his global hit single "Problemón" featuring Rauw Alejandro. The track was produced by celebrated and award-winning producers including Manuel Lara. Díaz also received a number of accolades for his 2021 album Felicilandia.
Díaz received a Diamond, a Platinum, and a Gold certification for "Problemón" and a Gold certification for Felicilandia.