Amber Mark's 'Softly' Receives Dancehall Reimagining By Popcaan On New Remix
The release comes ahead of the singer and songwriter's debut album 'Three Dimensions Deep,' out January 28.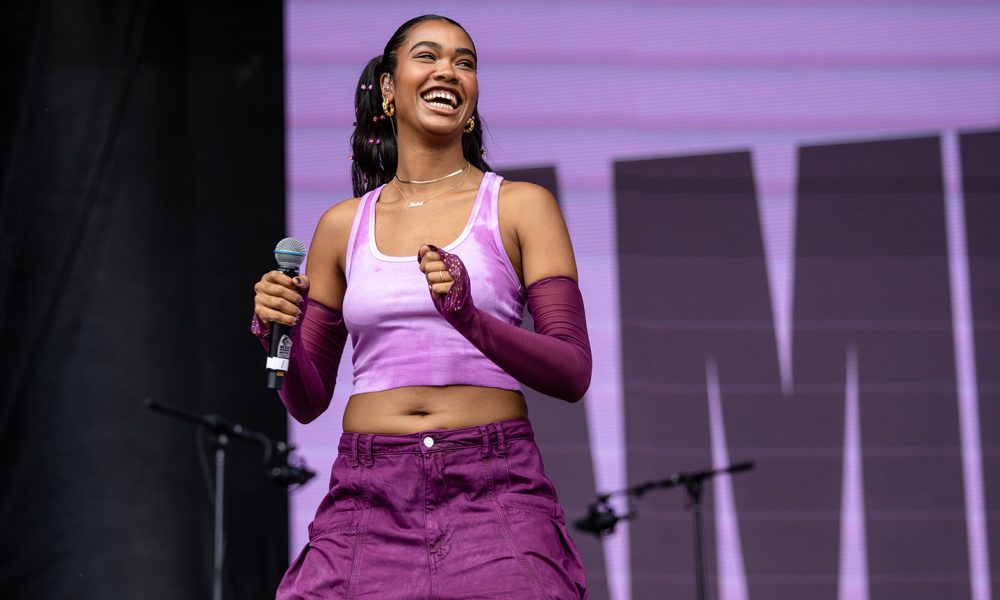 Back in November, singer and songwriter Amber Mark shared the sultry single "Softly" as a small taste of her upcoming debut album Three Dimensions Deep, out January 28 via PMR/Interscope Records. With two weeks remaining before the project's arrival, the New York-based artist has shared a fresh remix of the track with Jamaican powerhouse Popcaan.
On the reimagined record, Popcaan aids an air of dancehall to "Softly," which previously received a remix from Nigerian DJ Cuppy in late December. Built around a sample of Craig David's "Rendezvous," the single places Mark's stellar vocals against a foundation of rhythmic bounce.
Amber Mark, Popcaan - Softly (Remix / Visualiser)
Each Three Dimensions Deep single – "Softly," "Worth It," "Competition," "Foreign Things" – has made a point of showcasing the widespread landscape of sounds and influences Mark has stored in her musical arsenal. The record as a whole anchors itself to the notion of looking deeper into the universe in search of responses to life's seemingly unanswerable questions.
Speaking of the project, the singer says: "Three Dimensions Deep is a musical journey of what questions you begin to ask yourself when you start looking to the universe for answers. I can only go as deep as the third dimension as that's how we see the world, but what about when you start looking to the universe within for answers."
Three Dimensions Deep presents itself as a complete body of work born from further interrogation of observations made of the human condition. Take the newly shared "Most Men" for example. First introduced during the R&B songstress' appearance on the COLORS studios performance series, the captivating performance dives into reckless infatuation. "You would give him all of your love and soul," Mark sings with the certainty that comes with observing habitual behaviors. "Just for him to call and tell you he'll come over."
Having created a record after searching deeper than what's on the surface, Mark will be imploring her listeners to do the same as she brings Three Dimensions Deep on the road this spring with a tour through Europe, the UK,Amber Mark – Photo: Josh Brasted/FilmMagic and North America. Tickets are available now via the official Amber Mark website. The tour begins on March 5 with a show in Paris before wrapping with a hometown show on May 21 at Music Hall of Williamsburg in Brooklyn.