Amy Winehouse's 'Frank' To Receive 20th Anniversary Picture Disc Release
The new vinyl will arrive on February 2.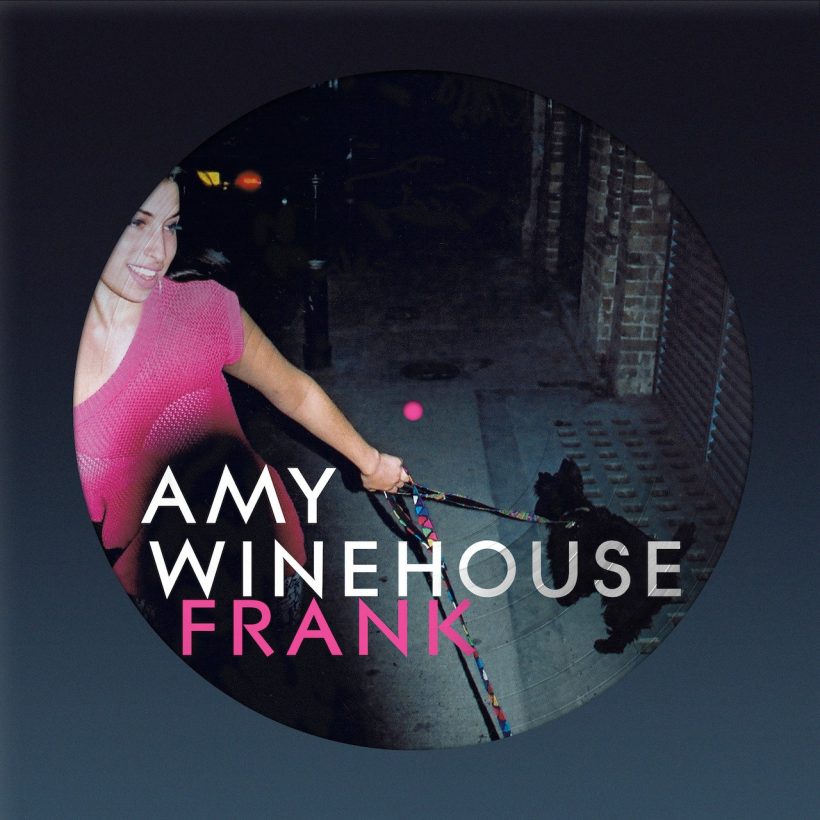 In celebration of the 20th anniversary of Amy Winehouse's highly influential debut album Frank, UMR/Island are releasing this seminal record as a picture disc for the very first time. The stunning new vinyl will arrive on February 2.
Recorded when Amy was still in her teens, Frank introduced a truly remarkable, supremely talented songwriter and singer who would become one of the greatest artists of our time.
This double vinyl set features singles "Take The Box," "Stronger Than Me," "F__k Me Pumps," and "In My Bed." Additionally, the album is housed in a gatefold sleeve. The picture disc artwork uses the original classic sleeve imagery on LP one, while LP two features two beautiful images, taken by renowned photographer Valerie Phillips, from the original artwork photo session shot in 2003.
The thirteen songs on Frank announced the arrival of a peerless artist, a phenomenal writer and performer, and a true once in a generation talent and the images on this release show the young Amy at the beginning of her incredible musical journey.
The title tells us all we need to know: the music might be sweet and tender, easy to listen to, but we are not to be spared Amy's truth. If "I Heard Love Is Blind" was at the start of the album, some listeners might have been so alarmed as to stop right there. For Amy, this is a romantic song with reality, but who else would tackle the subject this way? As she sings in the matter-of-fact tale of male violence "You Sent Me Flying," the "message was brutal but the delivery was kind"; the gentle samba Amy is singing over on "I Heard Love Is Blind" could easily lure the unwary.
There was also a strong streak of hip-hop and modern R&B throughout Frank, acknowledged in lyrical nods to Outsidaz and Erykah Badu. "In My Bed," on which Amy chides a lover for getting emotional about sex, the bleak "Take The Box" and the icily unforgiving "What Is It About Men" are all worthy of the best of 00s US soul. "October Song" weaves her two musical threads effortlessly, talking about long-fallen idols over a mild breakbeat while jazzy chords play; the title is a conscious acknowledgment of Kurt Weill's "September Song," a standard sung by Frank Sinatra, one of the inspirations for the album's title and whose records were played by Amy's father through her childhood.